"Best travel hack ever:" TikToker shares genius baggage allowance workaround
Since airlines that offer free checked bags are a critically endangered species, managing to fit in as much as possible into your carry-on has become an art.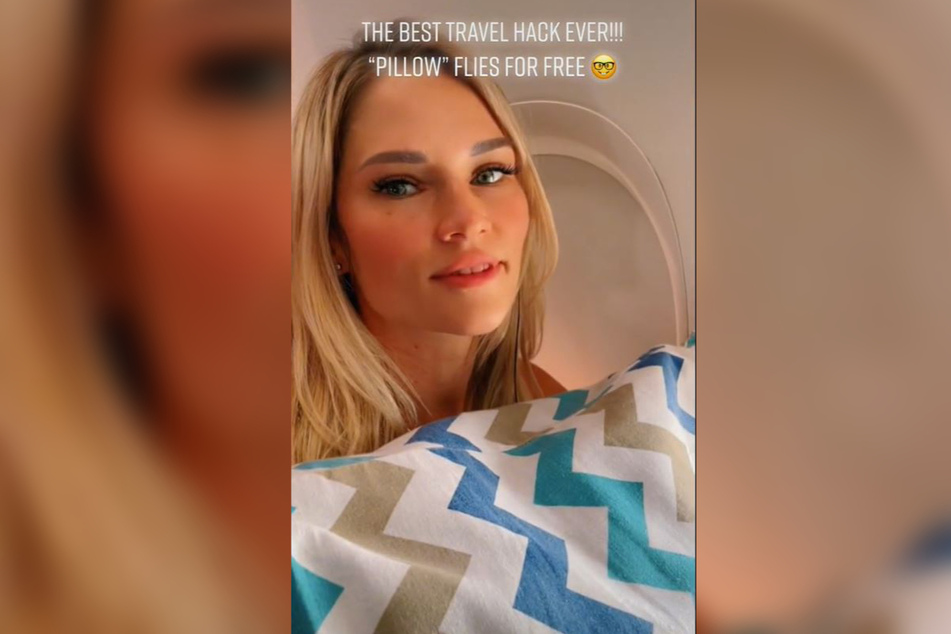 Cramming that standard 22-x-14-x-9-inch suitcase with everything you need for your trip is a challenge that some relish and others hate with a passion.
But TikTok user Anya Iakovlieva might have just come up with a brilliant way to get us all some much-needed wiggle room!
Her video shows the simple yet ingenious trick. Anya just stuffs a good few items into a pillowcase, then struts through security and onto the flight like it's no one's business.
With her pillow comfortably resting on her lap during the flight, she gives the camera a quick wink. "The best travel hack ever!!! 'Pillow' flies for free," her caption says.
With over 10 million views in four days, it's safe to say Anya has landed a seriously viral hit. But not everyone was convinced.
"Come on, they don't even allow a handbag/purse on some flights, there's no way a pillow is gonna fly," one user commented, to which the TikToker replied: "6 times tested and worked so far."

So is this your ticket to a free extra carry-on?
It depends – sure, some airlines will allow a small pillow onboard free of charge. Delta doesn't specify exactly what they'd consider "small," but Frontiers says anything other than a neck pillow has to fit into your personal item. Anya's definitely would have failed that test.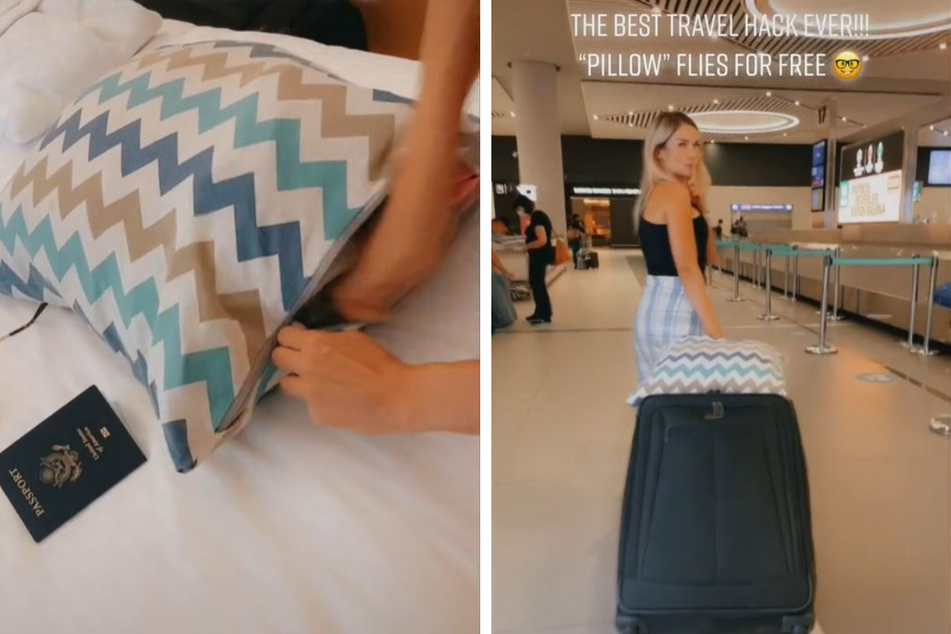 So before you go trying out her travel hack, make sure you double-check the airline's pillow policy.
Cover photo: Collage: screenshot/TikTok/nolimitua