Daughter left speechless after mom accidentally booked "kinky" hotel room
Miami, Florida - When a young woman opened the door to the hotel suite her mom had booked for the two in Miami, what she saw left her speechless...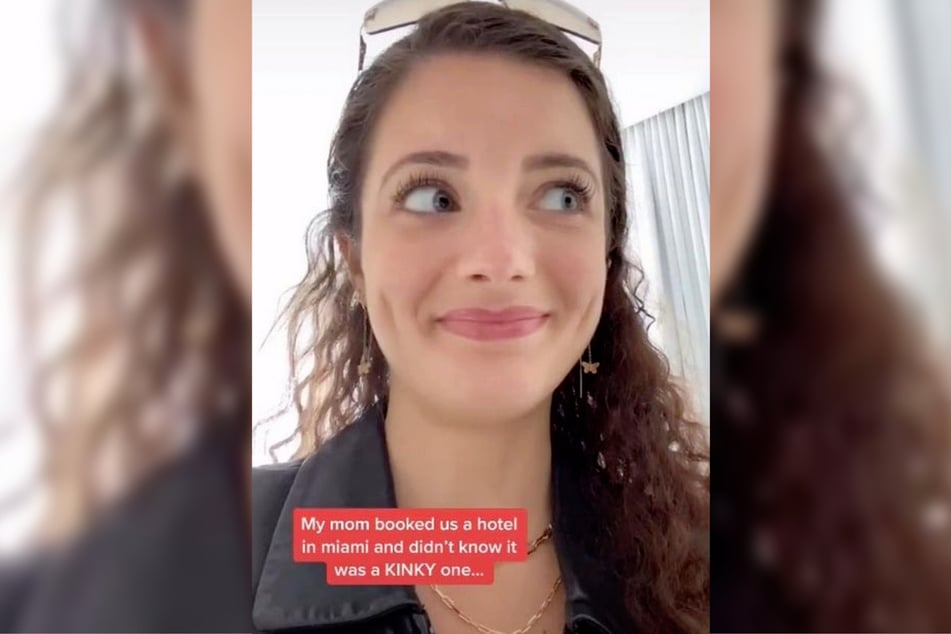 "My mom booked us a hotel in Miami," TikTok user Chaney Belle shared in a clip, which shows herself walking into the room.
But it wasn't at all what Chaney and her mom had expected.
In fact, the mother-daughter duo had found themselves in a room that could have been a film set for Fifty Shades of Grey.
There was a mirror on the ceiling, a wardrobe with various wines and champagne, a package of premium condoms, lube, and even a free vibrator.
Her mom had accidentally booked a night for the two in a sex hotel!
Hilarious mishap causes a stir on TikTok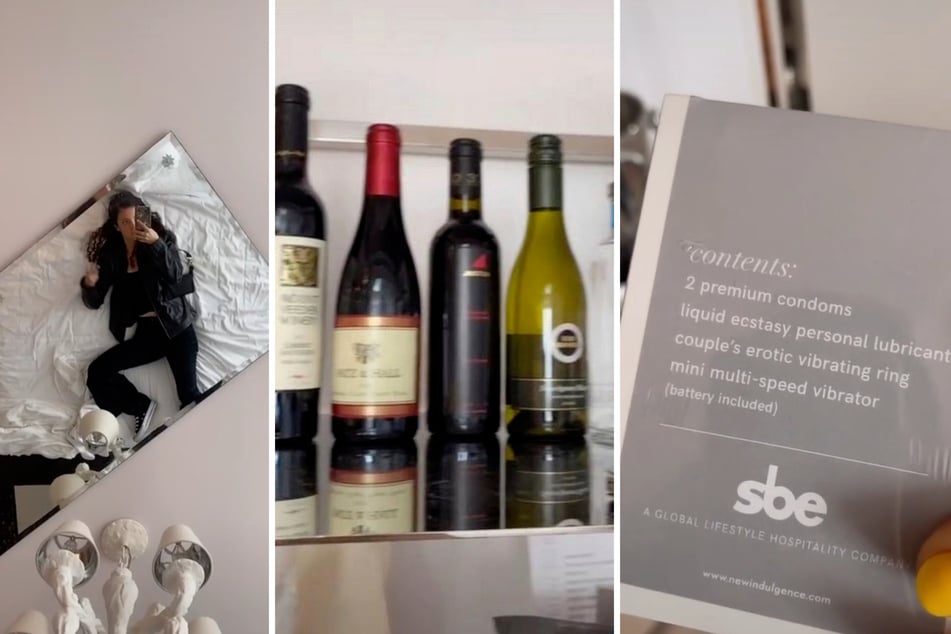 While Chaney was visibly stunned over the "kinky" surprise, her mother's mishap has amassed over 3.7 million views and more than 590,000 likes within less than a week.
TikTok users worldwide cracked up over the hilarious incident. Many also pointing out the silver linings:
"At least y'all got souvenirs," one wrote.
"Well hopefully that means the beds are comfy and the walls are soundproof," another commented.
One user said that her mom almost made the same mistake but read an article beforehand saying "that it's for swingers."
Others alleged her mother might have booked the room on purpose.
Whether the booking was by accident or design, Chaney may take matters into her own hands when it comes to future mother-daughter trips.
Cover photo: Collage: TikTok/Screenshot/chaneybelle