Forget the little black book, TikTok users are now sharing spreadsheets of their sex lives!
Internet - TikTok has a new trend and this one is quite spicy!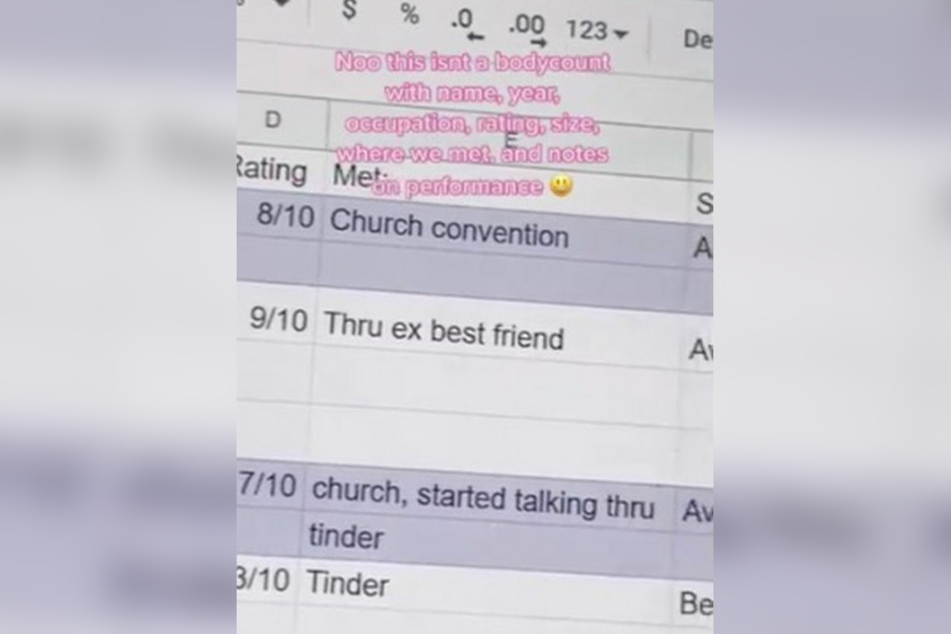 The fad involves users revealing information about the people they've had flings with, in the form of charts and spreadsheets. The more precise, categorized, and detailed, the better!
TikTok user amewicaweyes classified her amorous adventures by encounter and recorded the person's profession, where they met, and a final rating on a ten point scale.
She also recorded information about her partner's penis size: average, perfect size, below average, and in one particular case, "HUGE."
The sheet also has a whole column dedicated to notes, some of which describe where the action took place, like "did it in the car." There are even short descriptions of her lovers' kinks and preferences.
Another TikTok user, called coochiefairy666, gave her more than 3,500 followers an in-depth look at her sex life to date. She too had a comprehensive spreadsheet.

TikTok users share sex spreadsheets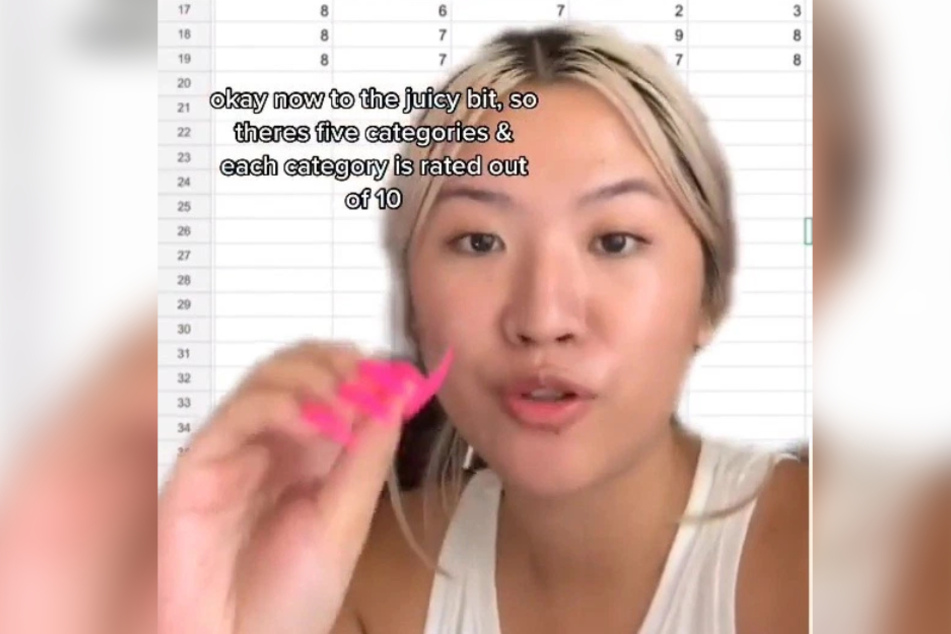 Coochiefairy666 records her age at the time of the hookup, her partner's star sign, and whether it was a one time thing, which she calls a "slinky link" or if they had a relationship of some sort.
Then she rates her partners in five different categories, which range from the person's performance to their respectful attitude. All these numbers are then averaged to give the rendezvous a particular score.
These women have been getting a lot of positive reactions on the social platform. "This deserves more attention love this," commented one enthusiastic user.
Another joked, "Okay so all you need now is an Aries & Taurus to complete the zodiac."
Many applauded the idea and planned to create their own sex spreadsheets, though some admitted that they unfortunately couldn't remember their former partners' star signs. From the enthusiastic reaction, it seems like TikTok users will be seeing a lot more of this trend in the future.
Cover photo: tiktok.com/amewicaweyes; tiktok.com/coochiefairy666