Hammer in hand, this mom explains what she does when her kids' grades slip
Internet - What do you do if your kids bring home report cards full of bad grades? This mom has some interesting advice, but it's not what you'd think!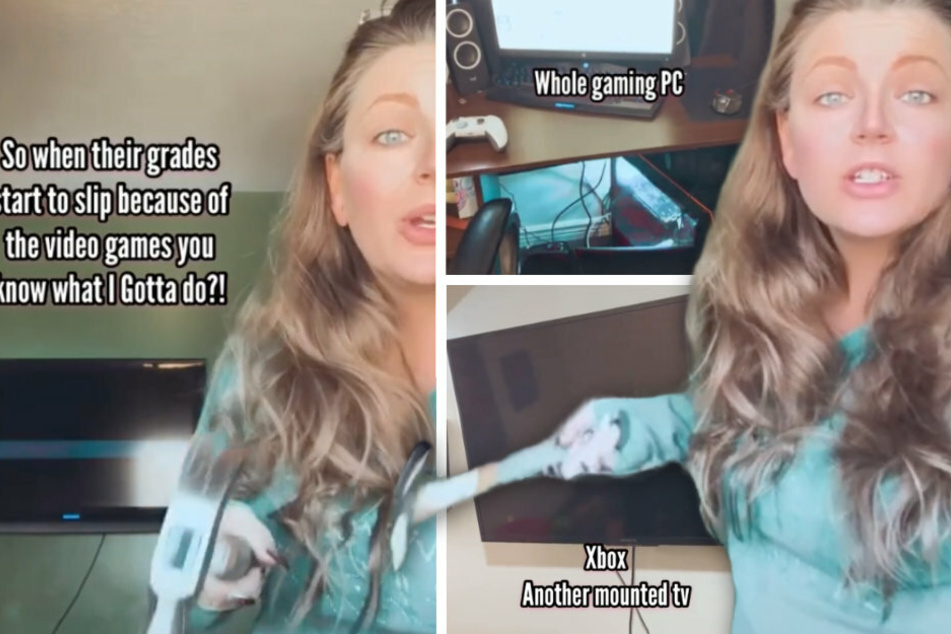 Anyone can get a bad grade every now and again, when they're having a bad day. But when grades start slipping consistently, parents start to get worried.
A TikTok user called Binky Bell shared how she deals with her kids' bad grades in a short video on her channel.
She begins her viral clip by saying, "Let me show you how good my kids have it." She proceeds to show her followers how many expensive gadgets the family's household contains. They have flat-screen TVs, game consoles, headsets, and more.
She points to the TV on the wall with a hammer in her hand, saying: "So when their grades start to slip because of the video games, you know what I gotta do?!"
As she finishes the sentence, she brings her right hand into view, revealing a hammer. For a moment, it looks like things are about to get really messy!
The clip takes an unexpected turn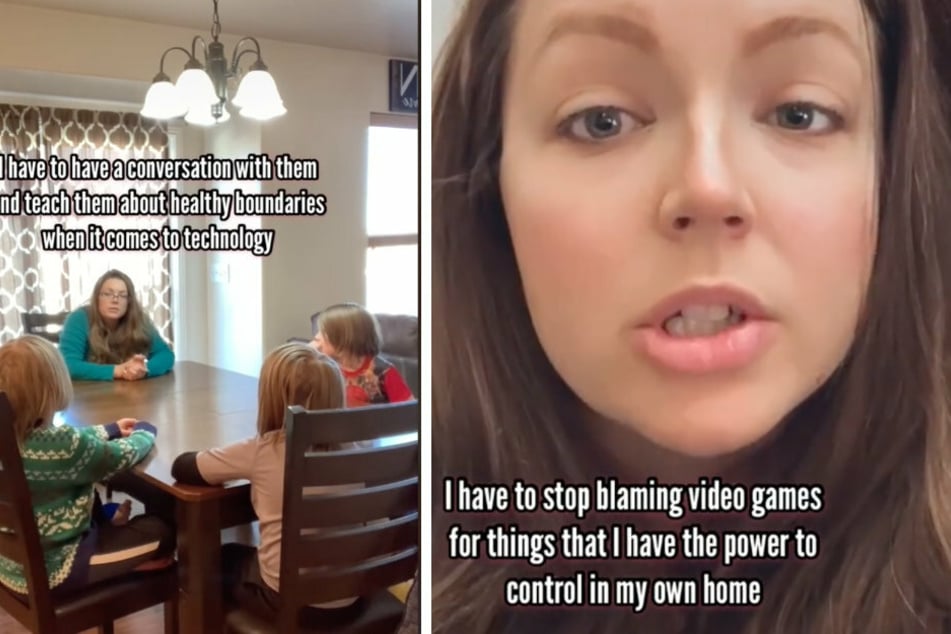 But the video takes an unexpected turn. The next frame don't show a flat screen TV lying in ruins. Instead, the mom is sitting at the table with her children.
"I have to sit down and have a conversation with them" she says. "I have to tell them that I've noticed that their grades dropped. And I have to see if something is going on with them mentally or emotionally."
She goes on to say that she needs to "have a conversation with them and teach them about healthy boundaries when it comes to technology."
The woman's point is that she doesn't think it's useful to blame the objects when children start developing bad habits. She says parents need to take responsibility for what's going on at home.
The video has been viewed more than five million times on TikTok, and many users agree with the parent.
"Seriously, I've never understood why you destroy a television set only to have to buy it all over again," wrote one user.
"THANK YOU! So refreshing to see parents who treat their children like people with complex emotions," said another, who appreciated the uploader's advice to talk things out before resorting to extreme measures.
Cover photo: TikTok/Screenshot/Bildmontage/binky_belll