House cleaners had to catch their breath after walking into an incredibly filthy home
Internet - If you happen to be particularly squeamish, look away now!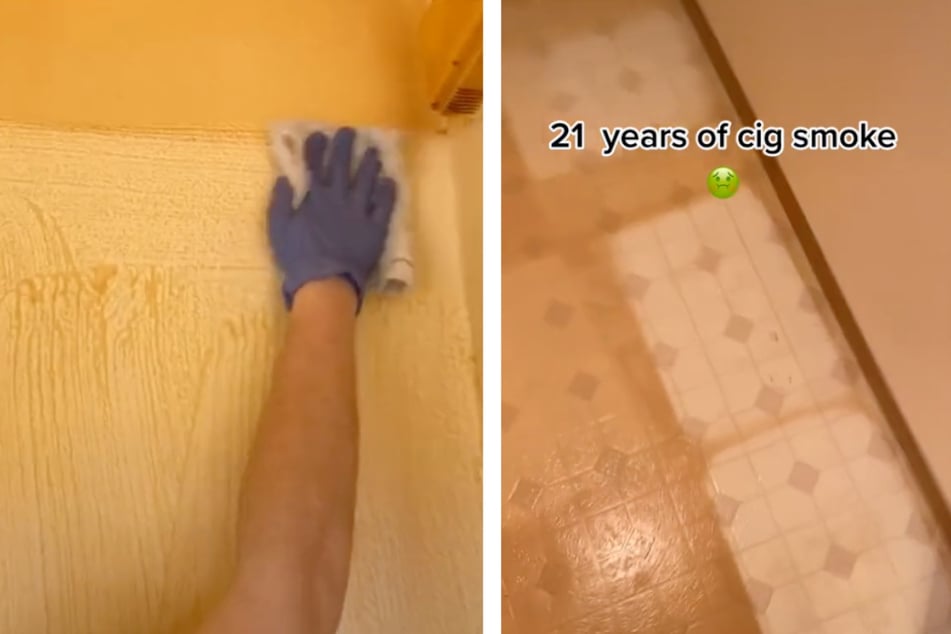 Duranda Rose, who goes by the name camelgum on TikTok, shared a video of a man cleaning a smoker's apartment.
He uses a damp cloth to wipe down the walls, which are completely yellowed by the smoke. A yellow-brown soup runs down the walls, revealing a brilliant white color underneath.
This is not surprising, because apparently heavy chain smokers lived in the apartment for 21 years, Duranda writes.
But that's not all: the original color of the linoleum floor isn't even visible anymore, and it's only after cleaning that the true hue emerges.
"Never seen anything like this!!!!" the woman writes of her nearly half-minute clip, captioning the post with three nausea emojis.
The video has already been viewed 17.4 million times, with users expressing horror at the terrible state of the apartment and asking how disgusting the place smelled.
One wrote: "I would just throw the whole house away."
Another said, "bro if the house looks like that.... then.... what do their lungs look like."
The woman made it clear in another video that it wasn't her apartment. She and her team work as cleaners, and the cigarette smoke house was one of their jobs.
Cover photo: Screenshot/TikTok/camelgum