Is this the best recipe ever? TikTok user shares his secret for crispy potatoes
Internet - TikTok user jimlad83, also known as the "Potatoman," recently shared what has been hailed as the best ever recipe for crispy roasted potatoes.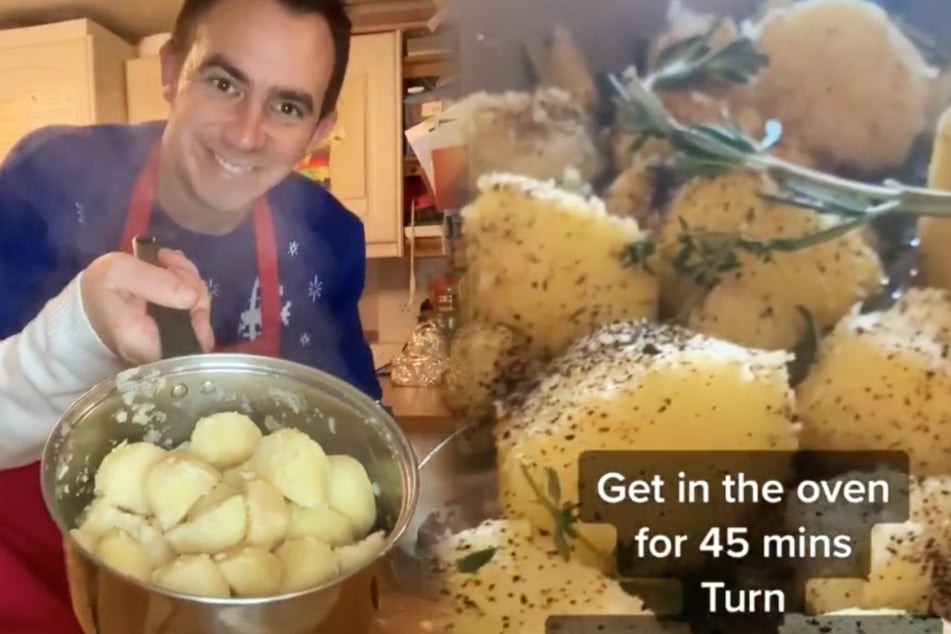 The father and husband has 112,500 followers and he regularly shares entertaining cooking tips in short clips.
In one of his videos, Jim demonstrates a special cooking method and ingredients for making the perfect oven roasted potatoes.
It's really simple! First, the amateur chef puts peeled potatoes in a pot and par boils them in salted water with an "oxo cube" until they are soft. An oxo cube is a British stock or bouillon cube. Before he put the potatoes on to boil, he doused a deep baking tray with high-quality rapeseed oil and put it in the preheating oven.
Once the potatoes are ready, he drains the water and "shakes and fluffs" them with the lid on.
Cook the potatoes in a pot and crisp them on a tray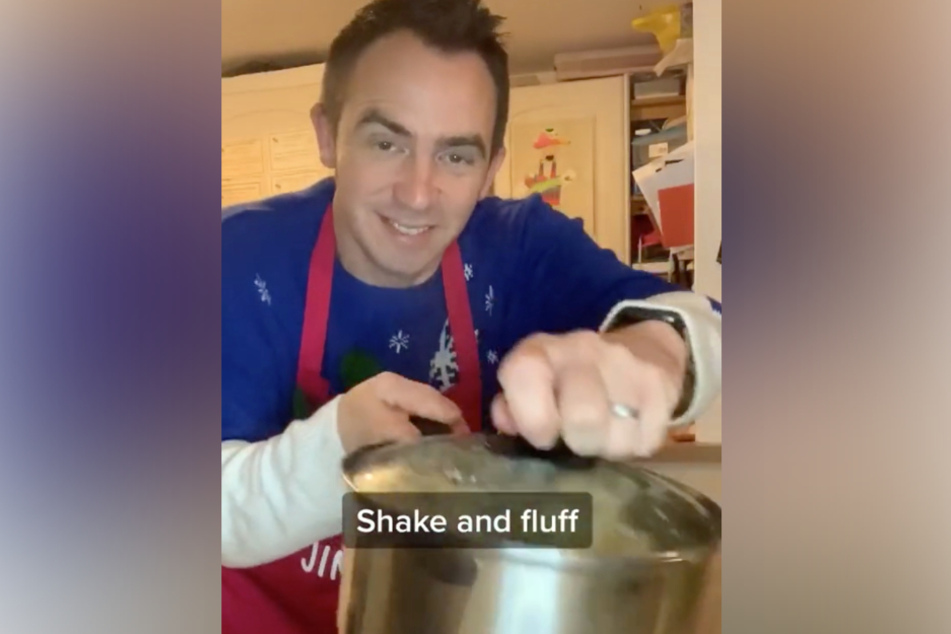 He plops the shaken fluffed potatoes out onto the baking tray with hot oil and then gently spreads them out on the tray. Then the home chef sprinkles his tots with salt, pepper, margarine, rosemary, and another oxo cube. The seasoned potatoes head to the oven for 45 min at around 350 Fahrenheit, and voilà – the perfect roast potatoes!
The video is hugely popular, with more than 162,000 views, and it has been showered with praise by the TikTok community. "They looking great lad," raved one, and another echoed the sentiment: "Lovely stuff Jim." It
Jim has built up a dedicated fanbase, with followers eagerly awaiting his latest posts. "Its a Sunday tradition," one person commented.
Jim wouldn't be the "Potato man" if he wasn't constantly cooking potatoes. But he always manages to keep things fresh by trying out different variations, many of which are met with a lot of appreciation by his fans.
Cover photo: Screenshot/TikTok/jimlad83