Mother is mortified after seeing her daughter's instructions for the housekeeper
Internet - When TikToker Mary got a text from her housekeeper one day, she wished the ground would just open up and swallow her whole.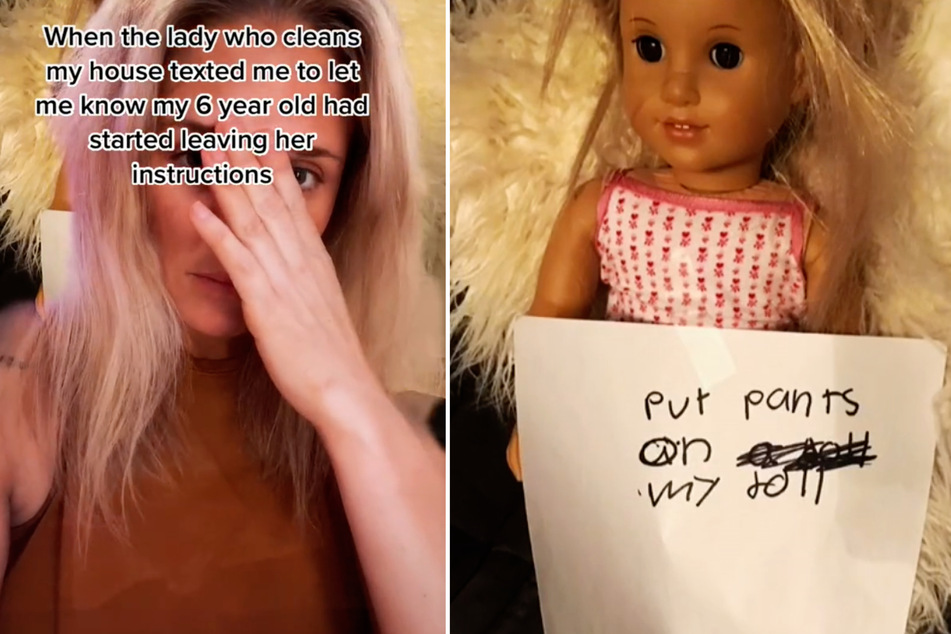 In the message, the woman informed Mary that her daughter had taken to assigning chores and tasks to her – like an actual boss!
Mary was shocked and even now, five years after the incident, still flushes when she thinks back on it.
"When the lady who cleans my house texted me to let me know my 6 year old had started leaving her instructions," the TikTok user captioned one of her videos, while hiding her face behind her hands.

She then shared a photo of the note – which her daughter had draped on her beloved doll – on social media, where it is currently amusing the internet.

"Put pants on my doll," it says succinctly, with a pair of matching panties next to it.
Unfortunately, this was not the only instruction!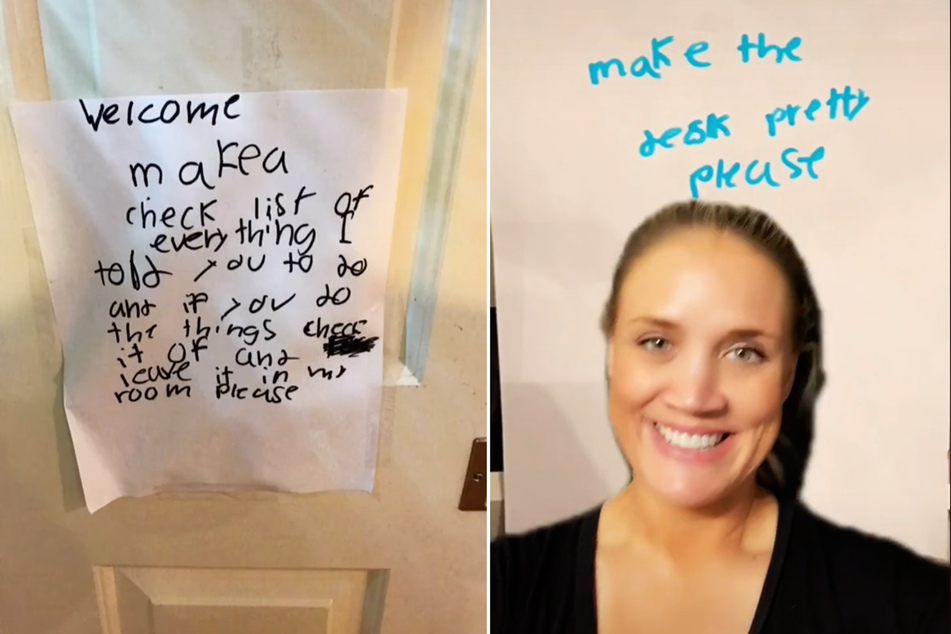 The clip has since been watched more than 4.9 million times and has been liked by almost 750,000 people.
"This is sooo embarrassing for you lol," one user giggled in the comment section, and another wrote: "I can't stop laughing!"
"She could have at least wrote please," a third user quipped – to which Mary had the perfect response.
After all, this wasn't the only instruction her daughter had written down – and all the others definitely included a "please."
"I don't know if this makes it better," Mary sighted in an update video, showing more notes from her six-year-old asking the cleaner to make her desk pretty, use a different trash can, or keep a "checklist of everything I told you to do."

"We were mortified and discussed why this wasn't okay," Mary said in order to reassure some critics below her videos. "She grew up respectful/empathetic."
Cover photo: TikTok/Screenshot/movementonyourshoulder (2)