Student clicks send on a college essay and then has a panic attack
Internet - A young woman experienced every student's worst nightmare after noticing that she hasn't changed the title of her submitted paper.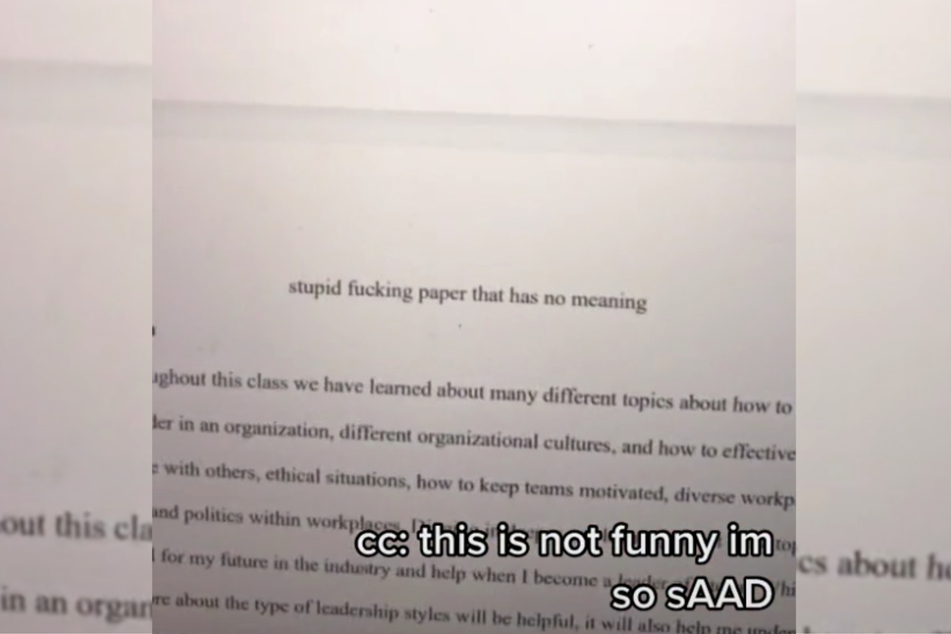 This may have been one of those moments when you don't know whether you should laugh or cry.
On the one hand, the incident was undeniably funny. On the other hand, it caused the poor student a full-blown panic attack.
In a viral TikTok video posted by hanspoet, the woman sits on the floor of her room and cries loudly while being filmed by her roommate.

"My roommate submitted her mid-term paper without changing the title," the user explains, while her friend continues to frantically ask her if there is any way to get a submitted paper back.
But what in the world could be so bad about the title for her to freak out like that? 
It seems like someone was in a rather bad mood when writing the essay and took it out on the paper.
The essay had the lovely headline: "Stupid f****** paper that has no meaning".
Student wrote an apology mail to her professor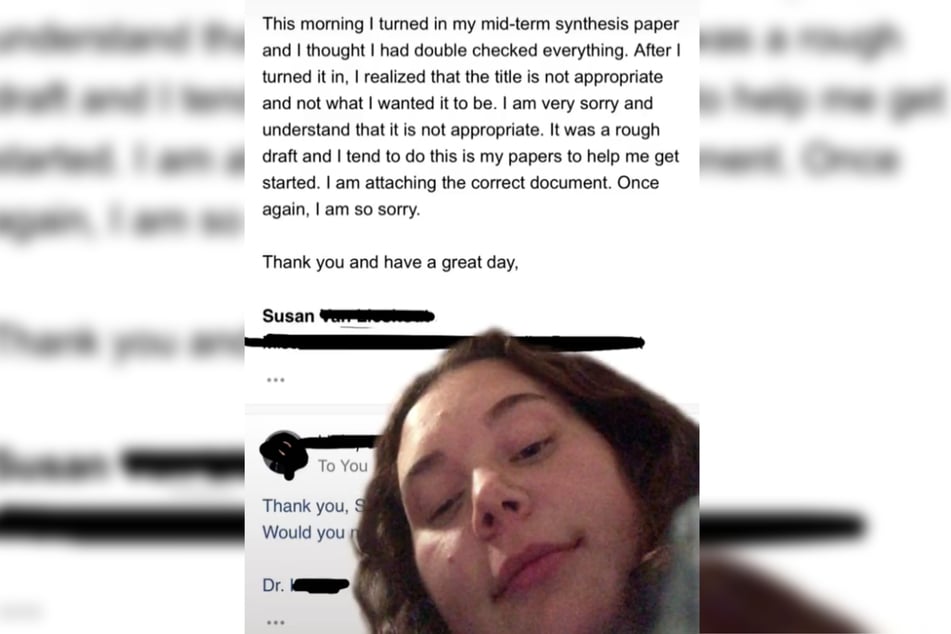 The video has already reached over 5,8 million views and the internet just can't help but laugh.

"I promise you, you made your professors whole career with this lol," one TikTok user laughed while another joked: "Sitten on the floor crying over a title is this semester's mood."
Later, hanspoet updated her amused followers about how the professor eventually reacted and shared a second clip.
"This is what I wrote to her with tears in my eyes", her roommate says in the video and shows the mail she sent out after the mishap.
"This morning I turned in my mid-term synthesis paper. […] After I turned it in, I realized that the title is not appropriate and not what I wanted it to be. I am very sorry and understand that it is not appropriate."
Whether her professor took with good humor or simply has a big heart remains unanswered. But it doesn't matter, the most important thing is that the student was allowed to resubmit her work with a more appropriate title.

Cover photo: TikTok/Screenshot/hanspoet