The Grinch pulls incredibly mean prank and divides users on TikTok
Orlando, Florida - You're a mean one, Mr. Grinch! The cranky character is known for ruining Christmas, but did he go too far with cruel prank?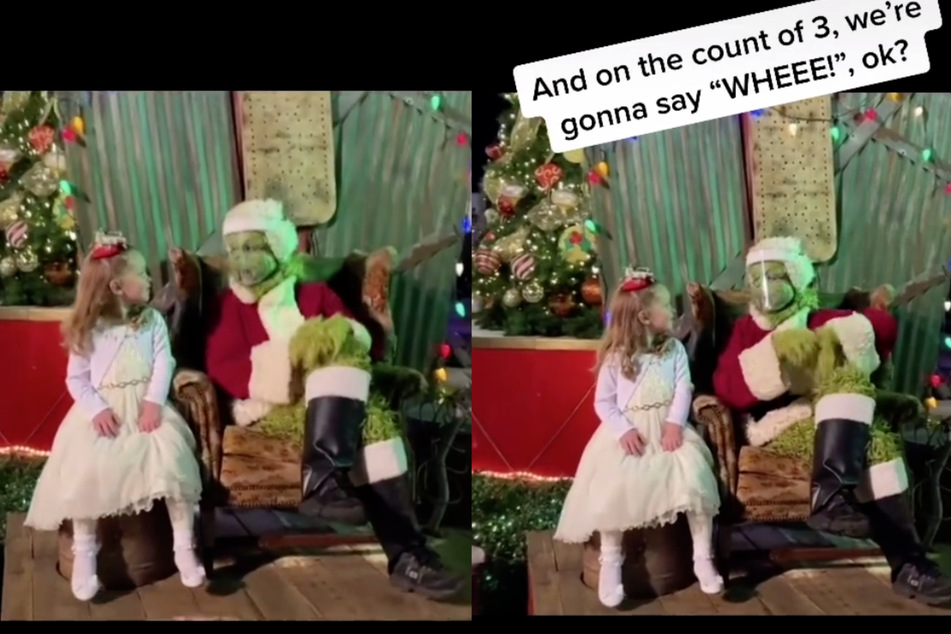 The internet doesn't really know how to react to this TikTok video uploaded by Steven Penn. Is it hilarious or horrible – or both?
In the clip, a little girl sits next to the Grinch, who is wearing a Santa suit and a protective face shield. He may be a villain, but he's doing his part to stop the spread of the virus!
The two are getting ready to take a photo together. "We're gonna look at mommy's camera. And on the count of three we're gonna say 'wheee,' OK?" the Grinch says, in a friendly voice.
The little girl nods and the countdown begins. But on three, there's more than just a gleeful shout for the camera. The Grinch suddenly pulls a lever that catapults the unsuspecting child off her seat!
The floor is padded, so there's no way for her to get hurt – at least not physically. Judging by the shocked expression on her face, the girl is struggling to understand what just happens.
The Grinch, meanwhile, looks awfully pleased with himself. "Yeah," he says, looking down at his victim with a satisfied smirk, before adding, "No reaction out of this one!"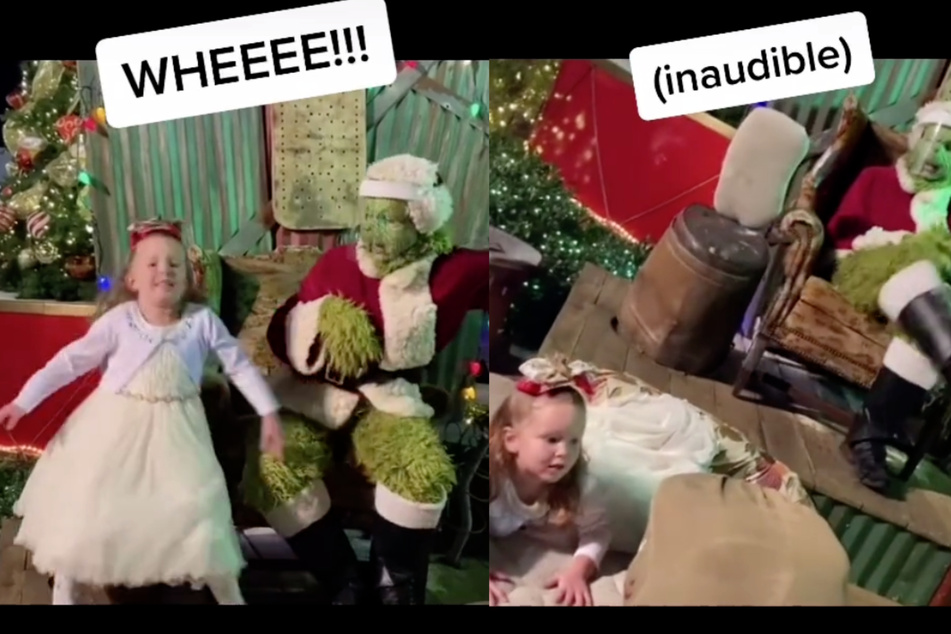 The Grinch's prank divides reactions on TikTok
A lot of TikTok users loved the unexpected prank and admitted that they laughed at the sight of the confused girl. Others were completely taken aback.

"Who would do that to their kids?" one disapproving woman wrote, while another user said that the girl's reaction made him "sad."
A third even worried that the child might have trust issues after suffering this kind of shock.
But most people didn't take things as seriously and just enjoyed the well executed prank. One user pointed out the obvious: "what do kids expect? it's the grinch, not a rainbow farting unicorn."
Love it or hate it, there's no arguing with the video's popularity: it has well over 11 million views and 2.2 million likes.
Cover photo: Montage: TikTok/Screenshot/stevenpenn