This TikTok user is looking for a man who's good with his hands
Canada - This young Canadian woman isn't using a dating app to find love.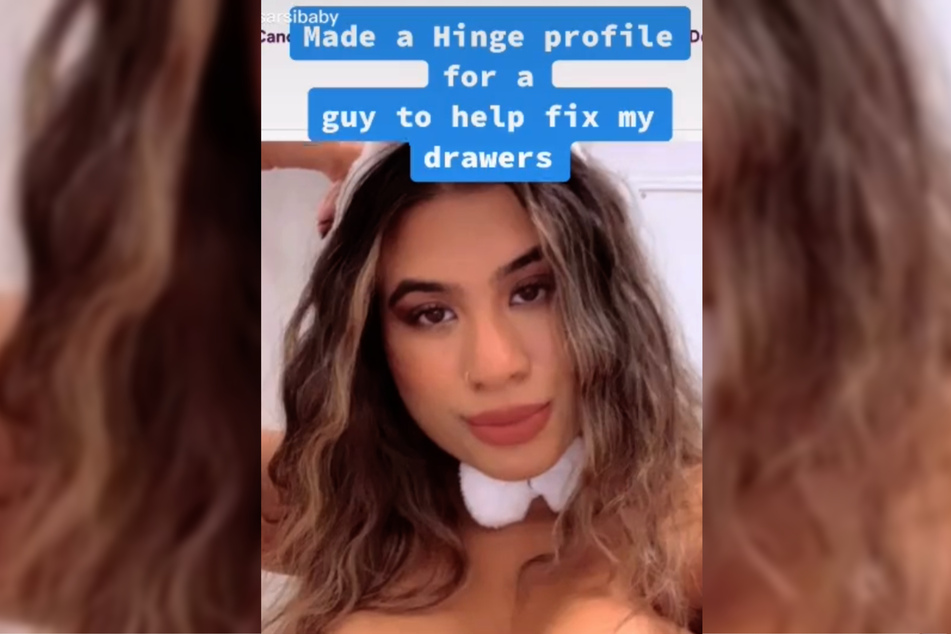 TikTok user Sarina (20) filmed herself scrolling through her Hinge dating profile. She's looking for someone to fix her broken dresser drawers.
"Hmu if you can fix my horrible Ikea malm dresser drawers" she titled her TikTok video.
Unlike other dating apps, Hinge lets users answer a series of questions to clarify what they're looking for.
By doing so, users can choose from a wide variety of categories and share stories about their worst dates. They can also create a Spotify playlist of guilty pleasure music.
Because Sarina isn't interested in meeting someone to fall in love with, she answered the questions in her own unique way. To the first prompt "I want someone who," the TikTok user wrote: "Someone who can fix my drawers for me."
One thing she'd love to know about the person looking at her profile is "if you're good at building things." And her answer to the prompt "I know it's time to delete Hinge when" was "When my drawers are fixed."
Sarina illustrates her dream date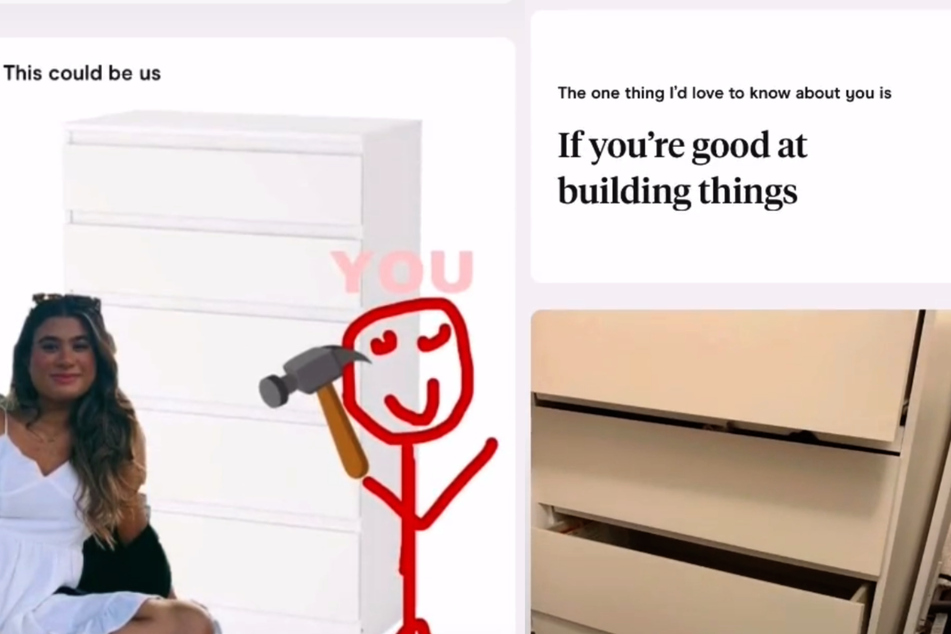 To make sure everyone knew how serious she was, she shared a picture of herself with her dresser and a stick figure fixing the drawers. The prompt above the collage says "This could be us."
The video clip has more than 34,800 views, and TikTok users are beside themselves.
One user wrote enthusiastically wrote: "OMG, why is this actually so clever!"

"Girl be careful," warned another. "I met someone through Bumble who helped me build my couch and now I have serious feelings for him."
Users thought the 20-year-old's idea was amazing, and many are eager to try it out for themselves – or want to know if the plan worked.

Cover photo: Montage: TikTok/Screenshot/sarsibaby