TikTok jeweler reveals woman's incredibly creative revenge on her cheating boyfriend
Internet - What goes around comes around.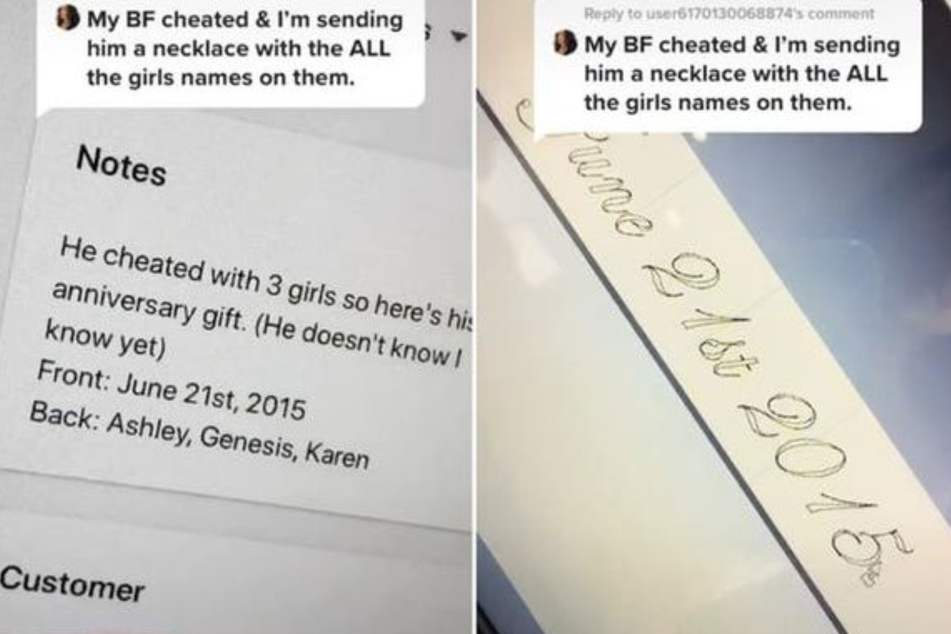 As the owner of a jewelry store, Liv Portillio has already had plenty of interesting interactions, situations, and encounters with her customers.
However, one request that got to her recently was so unique that she just had to share it on her TikTok account.
A young, heartbroken woman asked Portillio for a golden necklace – with a very special engraving.
She had just found out that her boyfriend of almost six years had been cheating on her – with no less than three different women – and wanted to give him something special for their anniversary the following week.
So she decided to order a custom-made necklace, on which she asked Portillio to engrave the date they met (June 21, 2015), as well as all the names of all the women he had cheated on her with.
TikTok users hope for update video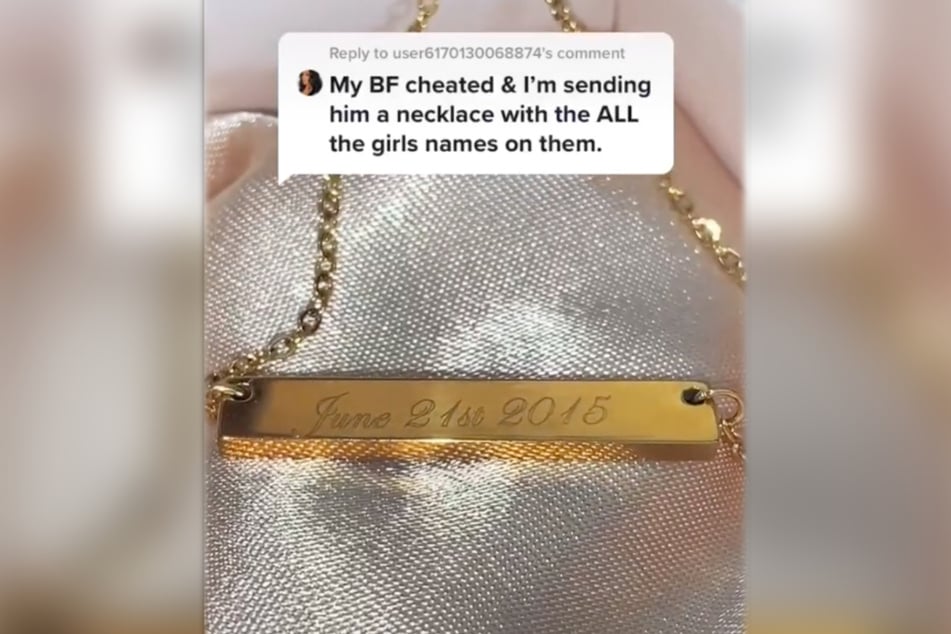 "He cheated with 3 girls so here's his anniversary gift. (He doesn't know I know yet)," the woman's message to the jeweler read.
In her TikTok video, Portillio showcased the finished product.
And to top it all off, she revealed that her client is planning on presenting the necklace to her boyfriend "in front of his family so that he can read it out loud."
"I can't wait to see his reaction," Portillio smirks before ending the clip.
The video has more than 4.8 million views and thousands of users in the comment section are thrilled by this creative revenge.
"The amount of willpower it takes to hold that information in until the necklaces arrive," one user wrote in disbelief.

"Please record his reaction!" another user asked, and that's something we can all get behind!
Cover photo: tiktok.com/@ceo.liv