TikTok star unveils "genius" McDonald's hack and his followers completely freak out!
Sydney, Australia - Do you love iced coffee, but wish there was somehow a way to make it even creamier? Then this budding TikTok trend might just be perfect for you!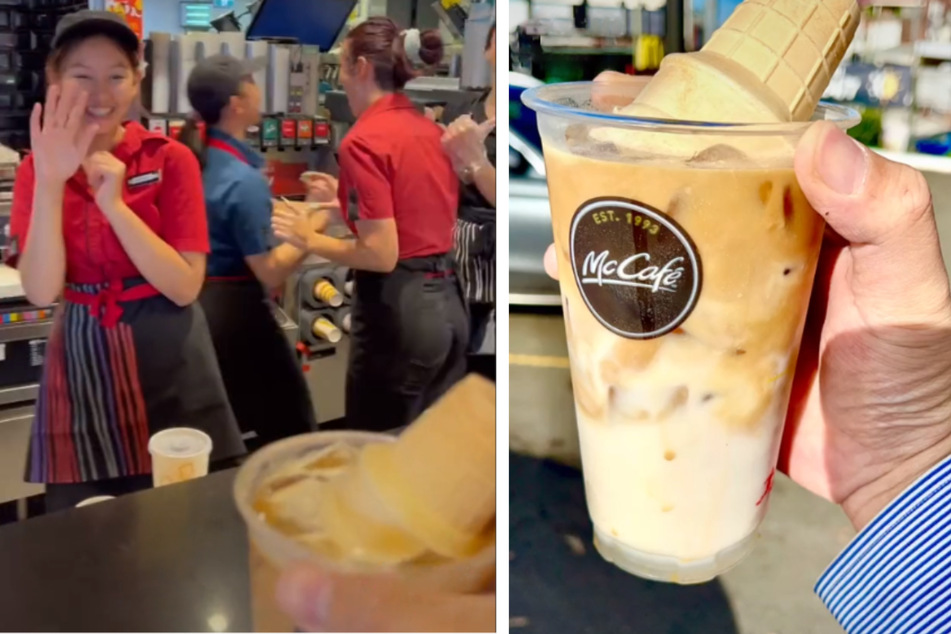 Adrian is an enthusiastic "foodie" who dedicates his clips to all things related to the finer meals in life.
On TikTok, the Australian has already gained more than 67,000 devoted followers. He regularly uploads new videos to his channel adrianwidjy.
In one of his latest posts, the food lover tackled the question of how to make a McDonald's iced coffee even creamier.
His is genius in ts simplicity. Adrian just buys a cheap ice cream cone separately and flips it upside down into his coffee cup so that the ice cream mixes with the coffee.
Users responded enthusiastically to Adrian's video and his iced latte drink. "We literally made this last night with a frappé and a McFlurry," one user shared. "OMG this is genius," the next commented.
With more than 58,000 views, the McDonald's hack, as Adrian calls his creation, became one of the foodie's most successful clips.
Coffee ice cream cone "life hack" became popular in South Korea and Malaysia
In fact, creamy ice cream cone coffee isn't entirely new: Adrian's video is based on a viral Korean coffee trend known as "McBassett."
He learned that the trend recently went viral in South Korea and Malaysia, and with his TikTok clip, the influencer may now have ensured that the McDonald's hack is gaining traction in the Western world.
Cover photo: Screenshot TikTok @adrianwidjy