TikTok user goes viral with colorful revenge on cheating ex
Internet - This TikTok user's revenge on her ex-boyfriend wasn't just sweet, it sparkled.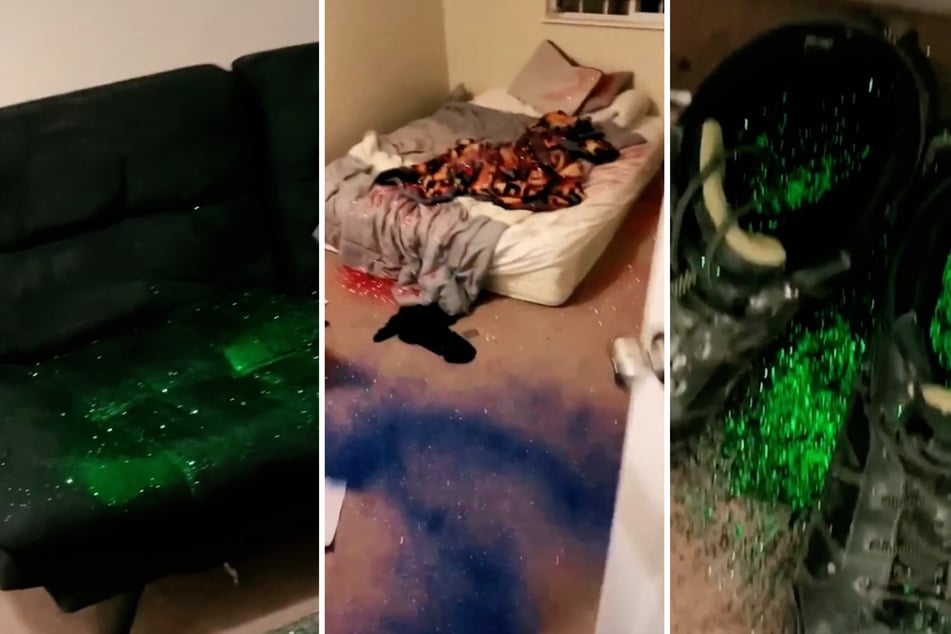 Hollynicoleeee_s heart was broken. Not only was her relationship over, but she also found out that her boyfriend had cheated on her. She understandably wanted revenge.
On Monday, she shared a video that showed how she dealt with her emotions. The video description makes her creative idea clear: "It's not key his car in 2021.. no, it's glitter his EVERYTHING 2021."
The clip shows Holly throwing blue glitter all over her ex-boyfriend's apartment.
Even though the video only shows her dumping glitter on to his carpet and into the bathtub, its clear she's been busy bedazzling. There are green sparkles in his shoes, red ones on his bed, and more green ones on the couch.
But did he really deserve all that glitter?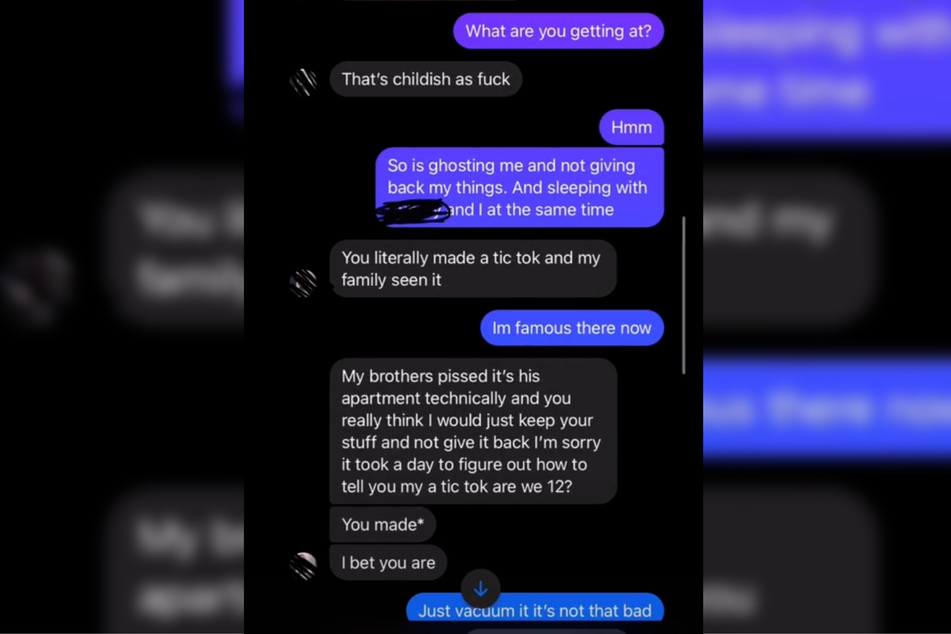 Her creative revenge video has more than 22 million views and almost 4 million likes.
Many users were fans and some suggested other places she could have put the glitter. A couple even thought she should put glitter in her ex's "shampoo and conditioner" or in his spices.

Others thought that Holly's revenge was too much. Some noted that filming the act was a bad idea.
Holly also shared her ex's reaction to the mess in another TikTok video. His shock was obvious: "I shoulda told you a while ago and I'm sorry I didn't...but glitter?"
As some users noted the man's calm tone, other pointed out that he probably wouldn't be staying composed for much longe: "He's not mad bc he hasn't tried to clean it yet lol," wrote one person.
Cover photo: Montage: TikTok/Screenshot/hollynicoleeee_