TikTok user shames her husband with hilarious Valentine's Day gift
Internet - What a "romantic" Valentine's Day gesture...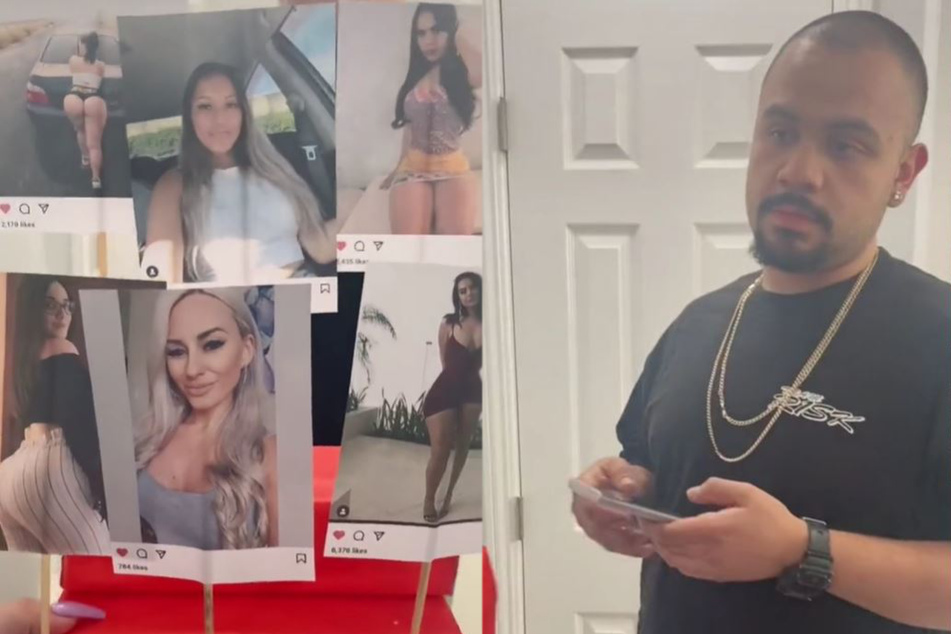 All lovey-dovey on Valentine's Day? That's so 2020.
Instead, TikTok user Gloria came up with a unique gift for her husband – and it's anything but sweet.
On her account gr93la, she uploaded a video of the handmade present that's supposed to make her husband feel... something. She crafted a wrapped Styrofoam pedestal with pictures of six attractive women stuck on it.
But what's the gift all about?
Gloria explained that her husband gave several likes to the six ladies on Instagram.
The short clip went viral, even though Gloria's followers didn't get any further details about her exact intentions.
Within only two days, the video has been watched over 20 million times.
Did Gloria's plan backfire?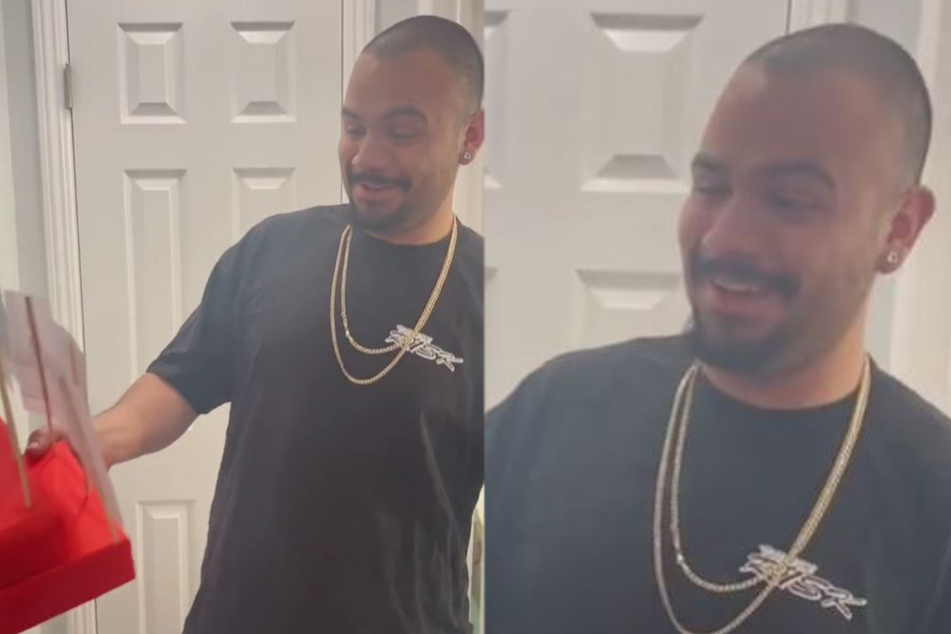 Gloria's followers loved the idea and immediately wanted to know how her husband reacted.
It didn't take long for Gloria to satisfy their curiosity. In a second video she uploaded after her first hit, she filmed her partner as she gave him his special surprise.
Contrary to many expectations, he seemed quite... pleased?
Although he initially appeared dumbfounded, he began to grin broadly only a few seconds later.
Did Gloria's plan backfire big time? Or was it never her intention to expose her husband in front of the entire internet?

In the comments section, Gloria explained that she and her husband share a special sense of humor, so the latter was able to laugh heartily at his gift.
Not every couple could react with this same sense of calm and good fun. These two Valentines are definitely made for each other!
Cover photo: TikTok/Screenshots/gr93la