TikTok user with "biggest mouth in the world" gets some very weird requests
Stamford, Connecticut - Samantha Ramsdell (31) has made a name for herself with hilarious TikTok videos that showcase her serious comedic chops. But there's one other not-so-small feature that has brought her social media fame.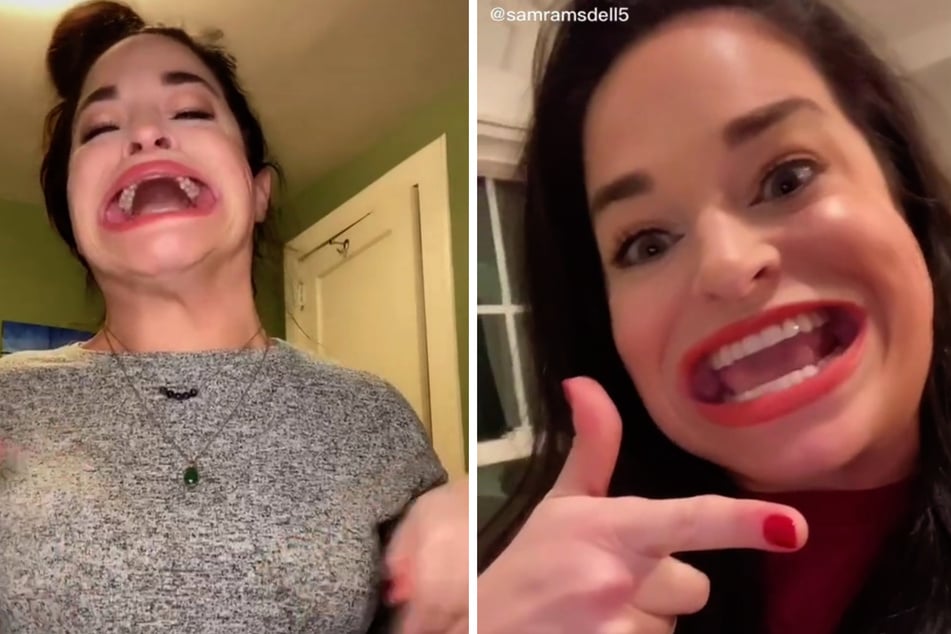 To say that Samantha has a pretty big mouth would be a pretty big understatement.
She even claims to have "the biggest mouth in the world".
This combination of natural looks and natural talent has attracted a huge following of 880,000 user on her TikTok page. It helps that Samantha has no problem poking fun at herself.
And word of her 3.6-inch mouth has spread all the way across the pond to Britain. On Friday, she appeared via video feed on the ITV program This Morning, where she talked about how people react to her unique asset.
"I'm assuming you get requests," host Phillip Schofield (58) suggested, when the discussion turned to Samantha's online popularity.
"Yes," the 31-year-old said emphatically, before bursting into laughter.

"Some more normal than others. I get a lot of requests to eat pizza or whatever."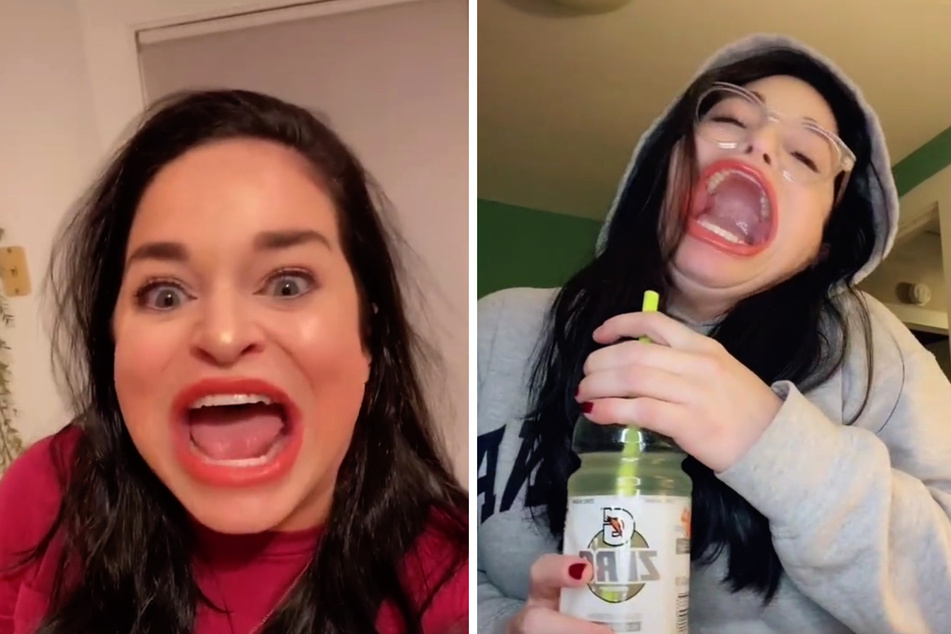 Some users suggest an Only Fans account for Samantha
The brunette regularly fields requests for short clips in which she opens her mouth as wide as possible, and some of her fans even beg her to keep it open for as long as possible.
One of the most surprising things that Samantha mentioned in her interview on This Morning was probably the fact that she was asked to open an Only Fans account, a web service that mainly features access to erotic and pornographic content for a fee.
For now, her followers will have to make do with clips of pizza slices, burritos, and subs disappearing into Samantha's enormous mouth.
Cover photo: Montage: TikTok/Screenshot/samramsdell5