Victoria's Secret model shows off sexy pose in dangerous photoshoot
Page, Arizona - Victoria's Secret model Kelly Gale regularly delights her fans with hot poses but her latest snapshot is more risky than sexy.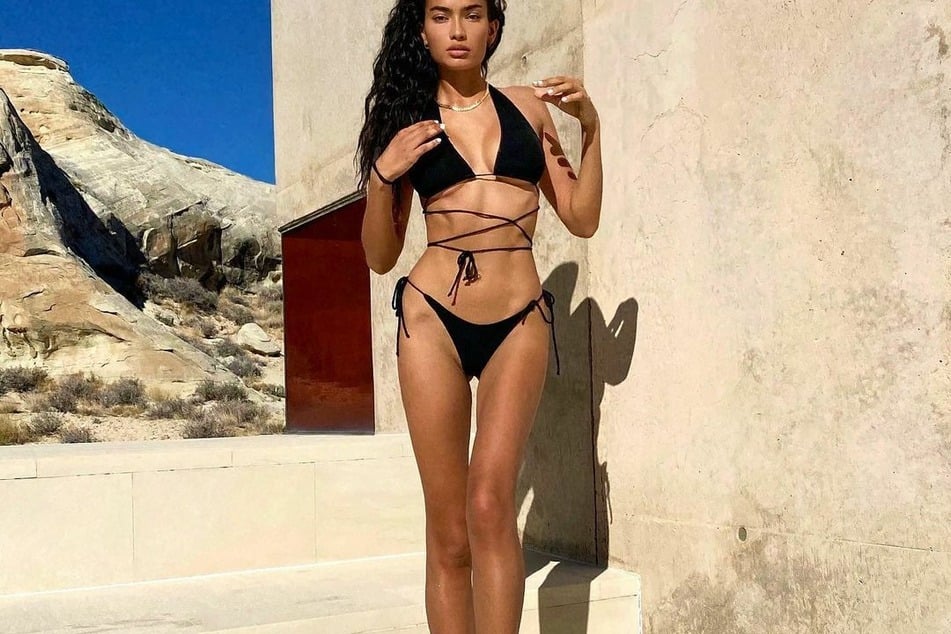 As a professional, Gale knows exactly how to keep all eyes on her. More than 1.4 million Instagram followers get to see her in revealing lingerie and skimpy bikinis.
But the brunette beauty takes her photo shoots to unusual places every now and again. And it wasn't Gale's body that drew a lot of attention to her latest post – this time, it was the location.
Arching into a perfect back bridge, she appears at the edge of a canyon in Page, Arizona. "Casual stretching on the edge," she wrote alongside a photo that shows the 25-year-old in tight red leggings and a sports bra .
While the Swedish-born star looks perfectly in control of the situation, some of her fans were very worried about her safety.
In fact, Gale came in for criticism as users pointed out how dangerous her stunt was.
Instagram fans are divided over Kelly Gale's latest shot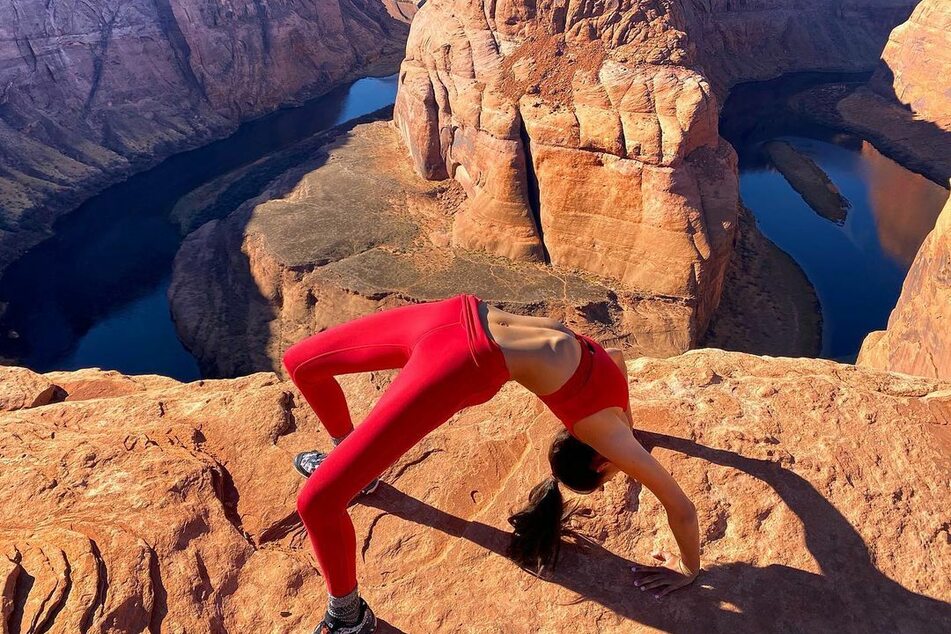 "Be careful. People fall from there," commented one.
"Why Why!! On the edge," exclaimed another.
An even stronger condemnation came from a person who was personally offended by the unnecessary risk: "This is not an innocuous stunt. My brother fell 500 to his death from being near the edge of a cliff. It took over a week to find his body."
Gale didn't respond to the criticism and not everyone was so concerned about the fashion model's choices.
Some were merely curious about the exact location in which the picture was taken, others loved the spectacular background and complimented Gale with replies such as "Omg! You're amazing" and "Unbelievable how stretchy you are"
Critical voices aside, with almost 26,000 likes, this precarious photo shoot seems like it was worth it for Kelly Gale.
Cover photo: instagram.com/kellybellyboom/