What's happening? Facebook, Instagram, and WhatsApp go dark worldwide
Internet – Is the (social media) world ending? Mercury is certainly in retrograde, and as proof, Facebook, Instagram, and WhatsApp have all gone silent at the same time on Monday.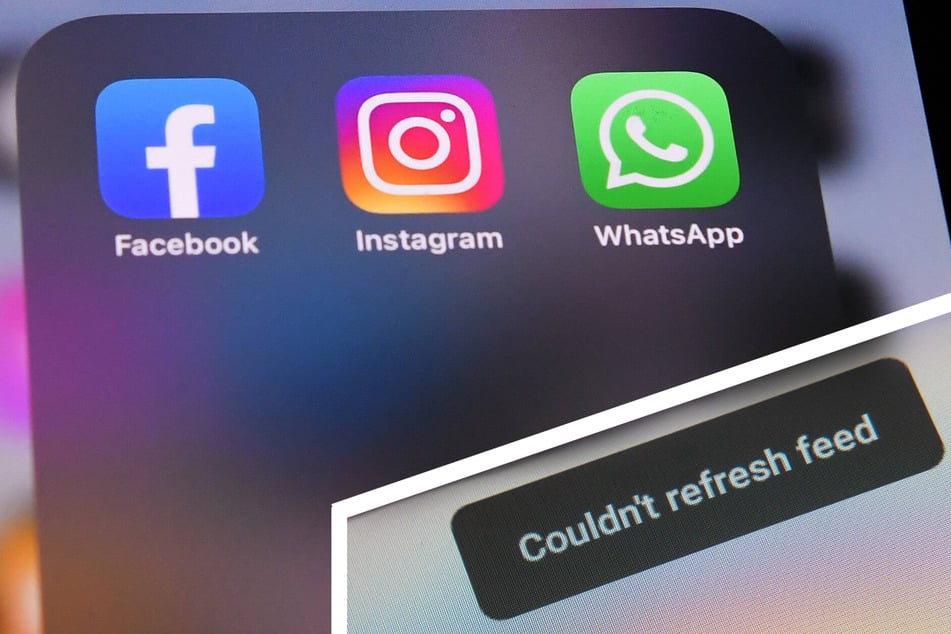 In an outage of epic proportions, communication on all three apps have gone dark worldwide, sending online life into a tailspin.
"The site can't be reached" was the only messaged displayed with a domain error on Facebook.com as of Monday, beginning just before 12 PM EST. Instagram's desktop site also displayed a "server error."
Twitter, on the other hand, is active and buzzing, with users from throughout the US, Europe, South Africa, and the UK all reporting outages with the three social media sites globally. Amazon is also having some issues.
"Instagram and friends are having a little bit of a hard time right now," Instagram's communication account tweeted. "Bear with us, we're on it."
Frenzied internet users have flocked to Twitter to commiserate, create conspiracy theories, and share hilarious memes – confirming that their WiFi and cell data connections are not, in fact, kaput.
"There I was restarting my phone, unplugging and plugging router, opening setting and checking mobile data connection," complained one user on Twitter. "I left no stone unturned. I restarted my device. Updated Whatsapp. Disconnecting and reconnecting to wifi. Cleared cache. Even wrote email to Whatsapp," wrote another.
"We're aware that some people are experiencing issues with WhatsApp at the moment," the SMS company tweeted. "We're working to get things back to normal."
"We apologize for any inconvenience," Facebook chimed in.
An outage tracking website Downdetector.com cited 50,000 users initially reporting issues with Facebook and Instagram, according to an early report from Reuters. It also claimed WhatsApp was radio silent for at least 22,000 users – although the outage seems to be much greater.
The trillion-dollar tech giant Facebook owns all three social media platforms, and its stock has already gone down about 5.5%.
Tech Crunch has reported that the problem is rooted in a domain name server (DNS) fail. Essentially, the internet doesn't know where to find the domain name "Facebook.com."
As Facebook's internal tools and services, like Workplace, were down as well, many in the company have said this is the equivalent of a Snow Day.
Social media fiends, tech employees, and millions of users around the world are left wondering when the virtual skies will clear.
This story is developing.

Update, October 4, 6:35 PM EST: The platforms are back online
After nearly six hours, Facebook and Instagram returned live just after 5:30 PM EST. WhatsApp's service was resumed shortly afterwards.
The cause of the worldwide issues are still unclear.
Cover photo: Collage: IMAGO/Revierfoto & Levine-Roberts