Young woman hears what her boyfriend has to say about her and shares it with millions on TikTok!
Minneapolis, Minnesota - As far as finding out that he's just not that into you goes, this young woman's experience is pretty painful!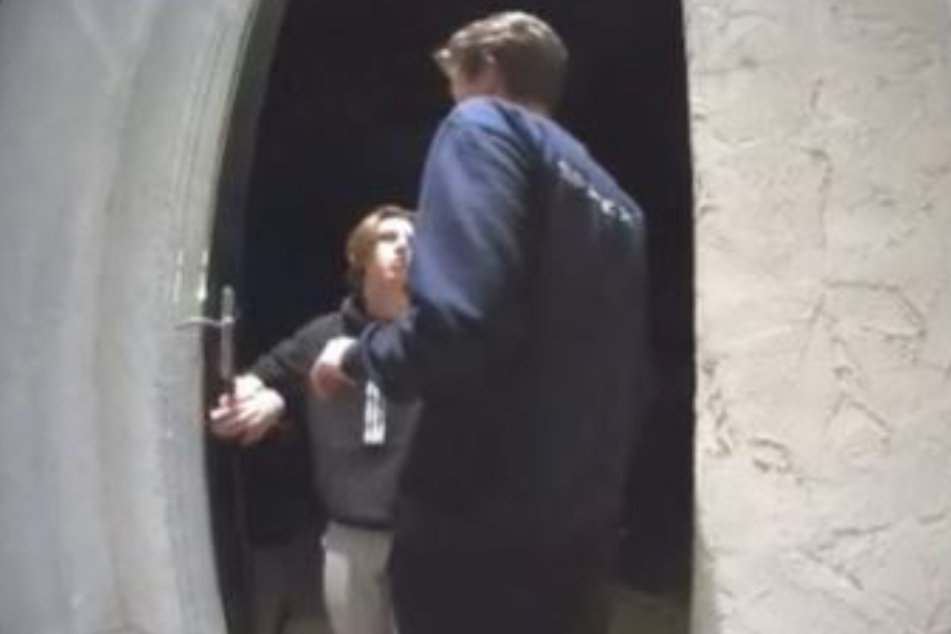 TikTok user Colbi Carlson got a very nasty surprise for Christmas Eve. As her boyfriend Cooper and his friend left her house, the security camera recorded a conversation that definitely wasn't meant for Colbi's ears.

She posted the video on her channel and added subtitles, just in case anyone couldn't make out what was said between the two.
The clip begins with the caption, "As my boyfriend was leaving my house last night, I heard him say something I wish I didn't."
That something was Cooper poorly-timed quip to his buddy: "You know what I want for Christmas? A new girlfriend."
Colbi's description sums up her heartbreak: "Merry Christmas to me :("
Within five days, a staggering 28.5 million TikTok users clicked on the clip.
Happy ending just in time for Christmas
With more than 5 million likes and over 90,000 comments, the video clearly struck a nerve with the internet.
Many people were touched by the video, with some calling for Colbi to break up with her boyfriend.
But plot twist. After all the viral ruckus, Colbi uploaded another video assuring her followers that the whole incident was a "complete joke." In it, he explains that she had called her boyfriend a "downgrade" just before he left the house. Her boyfriend's comment was meant as a comeback and it actually made her laugh.
Colbi also apologized to Cooper for "all the hate," but judging by the angry comments under an Instagram photo of the couple, it might take a while for the young man to live all this down.
Cover photo: Instagram/Screenshot/colbicarlson/TikTok/Screenshot/colbischeesin