YouTuber moves his dad to tears after throwing him house keys
Gloucestershire, United Kingdom - This YouTuber moved his father to tears with a selfless gesture.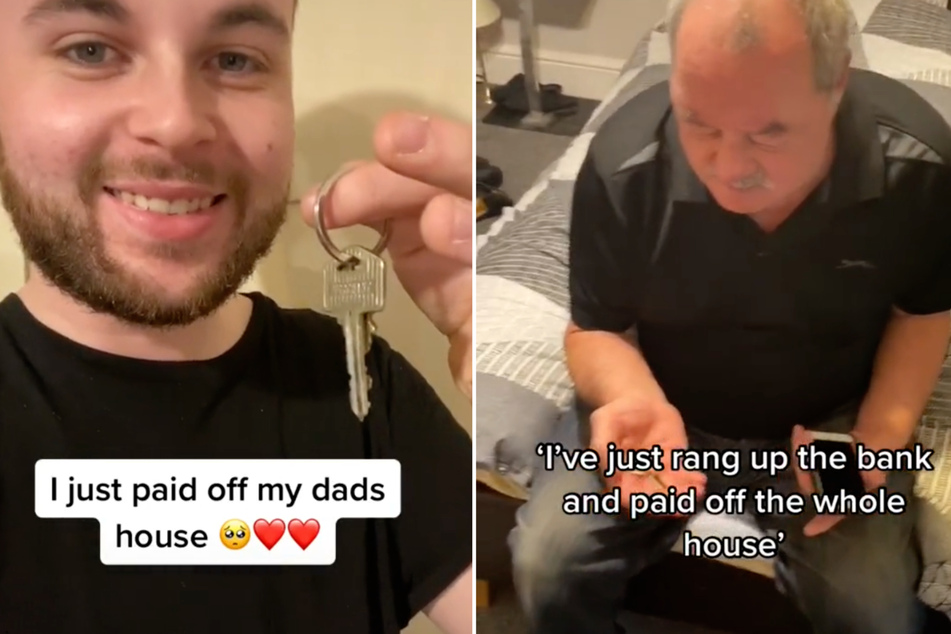 Jamie Nyland, who has 183,000 YouTube subscribers and 2.3 million TikTok followers, decided to pay off the mortgage on his father's house.
The 24-year-old from Gloucestershire, United Kingdom, broke the news to his father Richard while recording a TikTok video.
In the clip, Jamie walks into Richard's bedroom, hands him the keys to the house, and says, "I've just paid off the mortgage."
"I just rang the bank and paid off every penny of your mortgage, and now you own the whole house," the 24-year-old continues.
His father looks at him in disbelief, muttering over and over, "No."
Jamie replies, "You've worked all your life, and now you can get the retirement you deserve." In the next clip, his dad is wiping his eyes. When Jamie asks what's wrong, Richard replies:
"You're the best son in the world anyone could have."
Jamie's dad pulls a fast one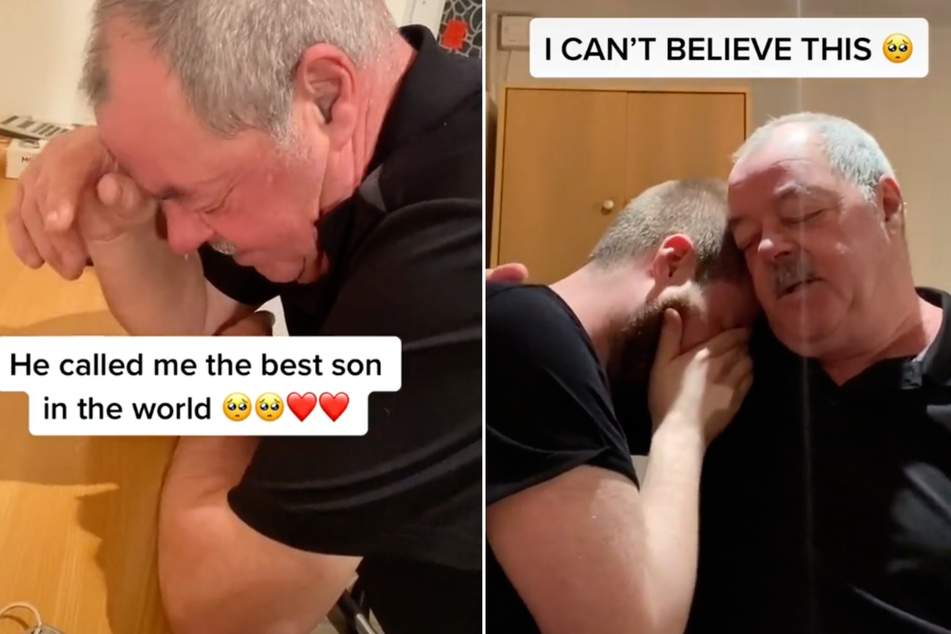 In second emotional video, Richard surprises his son by returning the house keys and saying:
"You paid off my mortgage, and I've put you in my will. You retired me for life so I set you up for life... So you own this house."
The first heartwarming video has 3 million views and 450,000 likes. The second is also extremely popular with 295,000 views.
The YouTuber's followers shared their feelings about his selfless gesture in the comments.
"What a beautiful thing you did for your family I love it," one user wrote, touched, while another agreed: "This is the best video ever, bless you man."
A third expressed his admiration for the two men, saying, "A great man clearly raised by a great man."
Cover photo: Montage: TikTok/Screenshot/jamie.nyland