Army investigates sexual assault claim involving 22 troops at Oklahoma military base
Fort Sill, Oklahoma – The Fort Sill military base in Oklahoma is currently investigating accusations of sexual assault within its own ranks after a female soldier reported a series of incidents involving 22 male service members.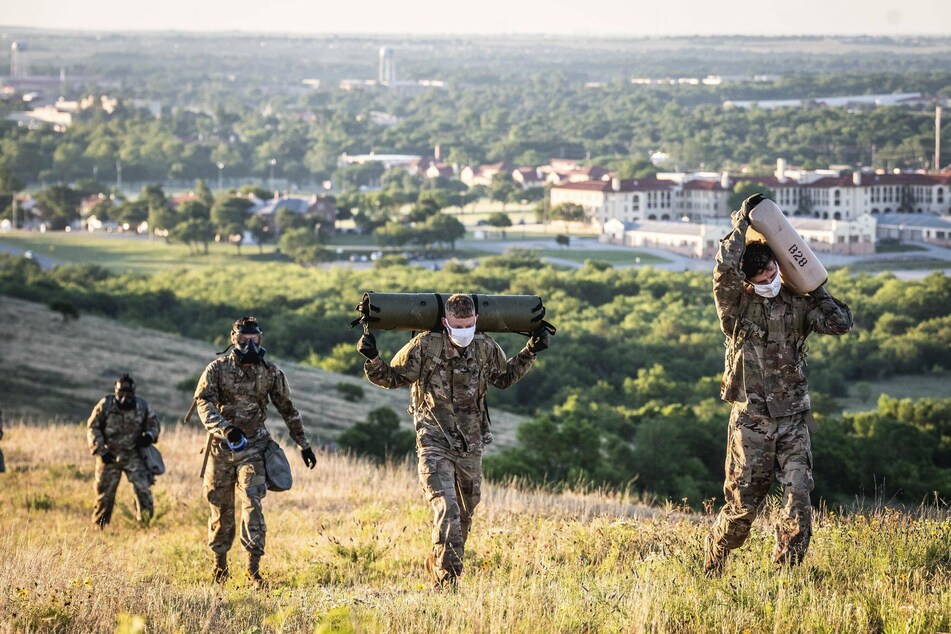 The assaults were reported on March 27. The female soldier, who was a trainee at the time, allegedly identified seven of the accused perpetrators by name.
An anonymous insider told the Intercept that Army investigators had received a video of one of the incidents implicating a group of drill sergeants, but an official spokesperson denied the report.
The Army Criminal Investigation Command is currently looking into the accusations.
The commanding general of the base, Major General Ken Kamper, said in a statement that the victim was safe. He added that the cadre of soldiers accused has been suspended but will be "presumed innocent" until the investigation closes.
The reported incident comes in the aftermath of Vanessa Guillén's murder at the infamous Fort Hood Army base in Texas in April 2020. The 20-year-old was brutally killed by a male soldier after telling friends she had been sexually harassed.

Guillén's case heightened scrutiny of sexual harassment and assault within the military, spurring a civilian-led investigation that yielded damning results. The report concluded that the "permissive" atmosphere at Fort Hood caused "female Soldiers, particularly, in the combat Brigades, to slip into survival mode, vulnerable and preyed upon, but fearful to report and be ostracized and re-victimized."
The Intercept's anonymous source said of Fort Sill: "It's been bad historically but brass is already calling this Fort Hood 2.0. It was a dark day at work today."
Cover photo: IMAGO / ZUMA Wire