"Black heart" babysitter sends lover a video of her abusing a child
Exeter, UK- Paige Poole worked for years as a babysitter, but she did anything but care for the children she was left alone with.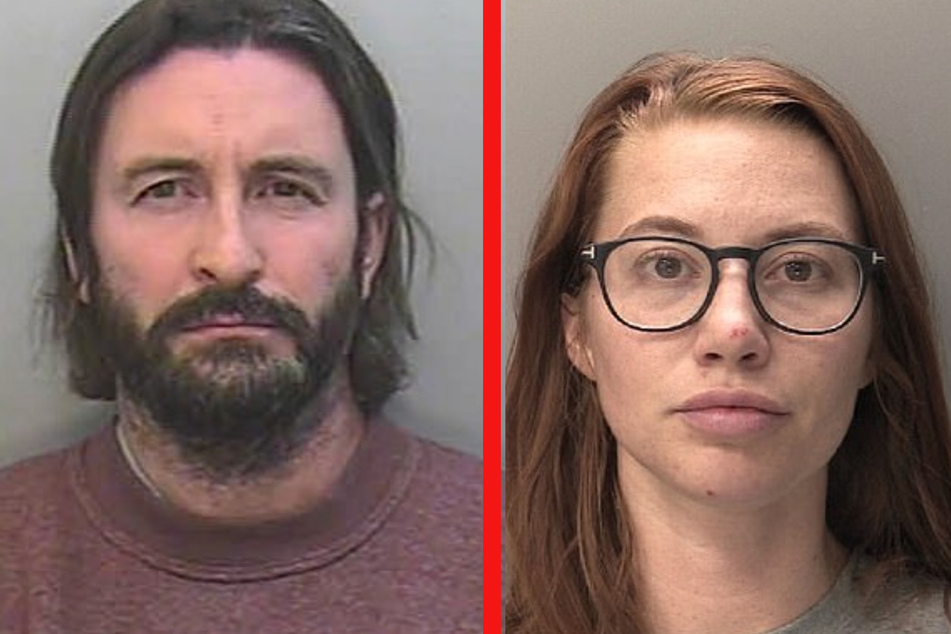 The 29-year-old Englishwoman and her pedophile lover Ross Kingsland appeared in court in the British town of Exeter
to be sentenced for multiple offenses against children.
Shockingly, Poole sexually abused a child of only 18 months, recorded the abuse on video, and sent the clips to Kingsland.
The two met on an extreme fetish website, according to the Daily Mail. They reportedly bonded over sharing the same "back heart."
Kingsland, who is married, sent Poole black heart emojis in online conversations and called her a "Dark Angel."
Officers tracked down the 44-year-old in July 2020. During the investigation, police also became aware of Kingsland's girlfriend.
In court, the pair admitted to 32 different charges, including conspiracy to rape a child.
"This was a true meeting of wicked minds"
During their sentencing Judge Evans told Poole and Kinsland, "You were both adults who knew what you were doing each and every step of the way. Each chose to plan and enact their deviant desires. This was a true meeting of wicked minds."
He continued: "The bald truth is that each of you is a morally corrupt paedophile and it was the great misfortune of others that you found each other. You have deliberately and together caused the most awful distress to a good number of people. You have destroyed the lives of individuals and families concerned."
Paige Poole was sentenced to 13 years in prison after admitting to 20 offenses against children.
Ross Kingsland admitted committing 12 sex offenses against children and was sentenced to 11 years in prison.
Both offenders have been added to the sex offenders register.
Cover photo: Dorset Police