NYPD hunting pervert who was caught licking a woman's back in a beauty store
New York, New York - A disgusting sex crime in New York has police on the search for a young man after a surveillance camera caught him licking an eledrly woman on her lower back in a beauty supply store.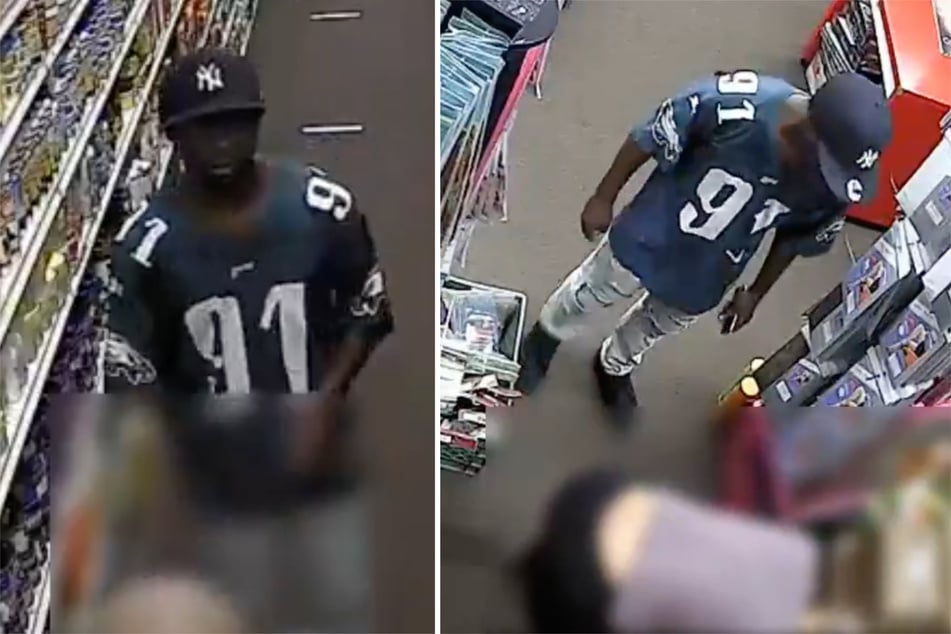 According to a Twitter post by the NYPD, the incident took place at 1:52 PM on June 23, at a Jota Jota Beauty Supply in Brooklyn.
The surveillance camera footage shows a man wearing a loose football jersey and a dark blue cap cautiously creeping after a woman in an aisle.
As she bends down to retrieve something from a low shelf, her shirt slides up a little – giving the man his opportunity to strike.
He approaches her, positions himself carefully behind her, bends over, and proceeds to lick her exposed lower back!
When the woman notices, the man immediately stands back up. The two appear to exchange a few words as the recording ends.
According to the police, the perverted perpetrator fled the supermarket shortly afterwards and has not yet been caught.
Police offer $3,500 reward for clues in the case
Authorities say the man is between 25 and 35 years old, 5 feet 8 inches tall, and was last seen wearing a green football jersey, a dark blue baseball cap, and dark-colored sneakers. He is now under investigation for sexual abuse.

The video clip was published on Twitter through the NYPD Crime Stoppers, with police asking for witnesses to the incident.
Anyone who comes forward and can provide a helpful clue to catch the abuser can expect a reward of up to $3,500.
Cover photo: twitter.com/NYPDTips