COP27 activists rally in solidarity with "silenced" rights advocates
Sharm el-Sheikh, Egypt - Dressed in white, dozens of activists rallied in solidarity on Thursday with campaigners across the globe who have lost their lives or been detained for defending environmental or human rights.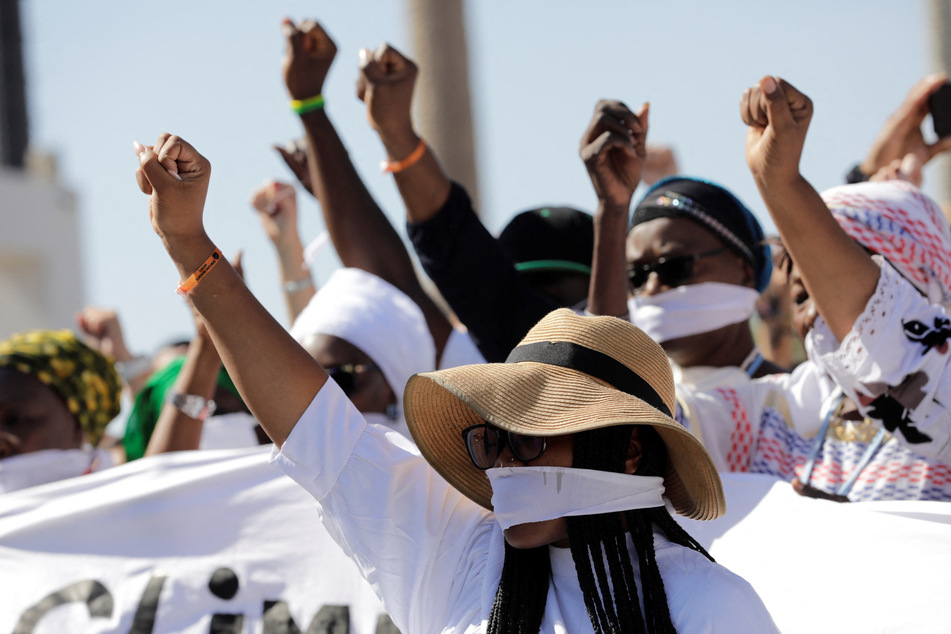 The rally took place on the sidelines of a UN climate conference, known as COP27, in Egypt's Red Sea resort of Sharm el-Sheikh.

The protesters raised a multilingual large banner reading: "No climate justice without human rights. We have not been defeated."
Some participants in the rally placed white gags on their mouths in solidarity with what they described as "silenced and oppressed" rights advocates.
For Lise Masson, an environment activist from the UK, the rally sought to send a double message.
"It is that there can be no climate justice without human rights and that social justice is very deeply linked to climate justice," she told dpa.
In Egypt, the white uniform is worn by pretrial prisoners.
"We took the symbol [wearing white] in commitment to more global climate justice and social justice," Masson said.
"It is not just about political prisoners here, but also about environment and human rights defenders everywhere in the world who are murdered, disappear or put behind cages. It's a global problem we want to put in focus today," she added.
"Free all political prisoners," chanted participants in the rally in unison under blazing sun.
"People united will never be defeated," they proclaimed with closed fists in a sign of solidarity.
"There is no crime in protecting a community," Siwatu-Salama Ra from the US-based alliance Grassroots Global Justice said.
"There is no crime when fighting for water and land rights. The only crime is when corporations and politicians imprison people who stand for their rights," Salama Ra told dpa.
Cover photo: REUTERS