"He still reigns supreme": Marcus Garvey's son, Dr. Julius Garvey, on the fight to exonerate his father
New York, New York - It's been 99 years since Marcus Garvey was dubiously convicted of mail fraud and later deported from the US, but advocates are still fighting for the late pan-Africanist leader's exoneration. TAG24 NEWS spoke with Garvey's son, Dr. Julius Garvey, about the ongoing campaign to clear his father's name.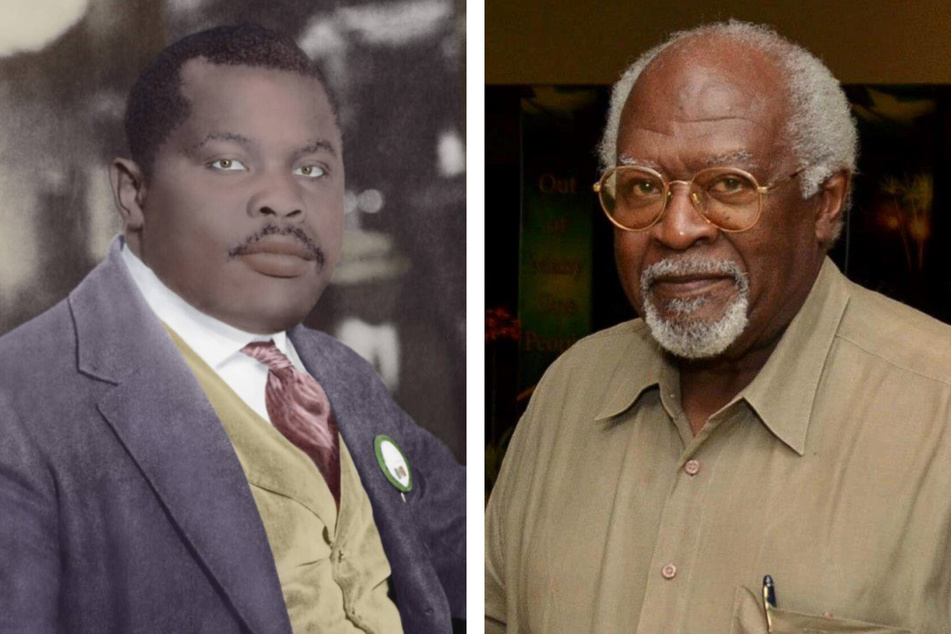 Marcus Garvey is honored as Jamaica's first national hero, but just a few hundred miles north in the US, he is recognized very differently.
Garvey was born in 1887 in Jamaica. A powerful proponent of pan-Africanism and forerunner of the Black nationalist movement, he amassed over 6 million followers across multiple continents in the early 20th century.
A cornerstone of his philosophy was the belief that people of African descent could achieve their own liberation through economic self-reliance.
To that end, Garvey founded the Universal Negro Improvement Association (UNIA) in 1914 to advocate for economic independence and political self-determination for people of African descent.
He moved to New York to establish a location in Harlem in 1916. By 1921, the UNIA had over 900 branches in 40 countries.
"The birth of a nation"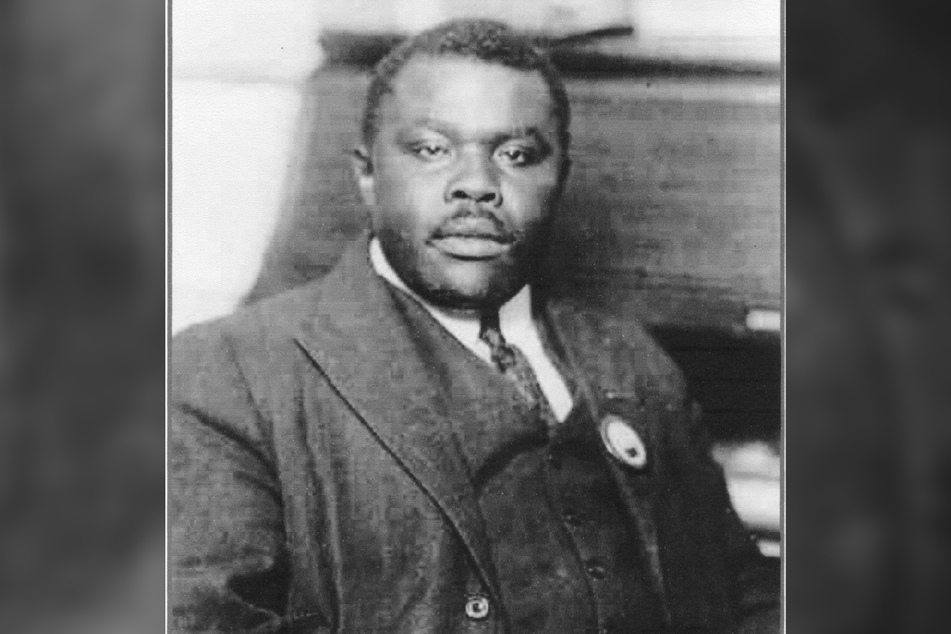 Through the UNIA, Garvey launched the Black Star Line Steamship Corporation in 1919 to open avenues of trade and immigration among people of African heritage around the world.
The project depended largely on donations from everyday people who saw the shipping company as an investment in their own freedom.
In 1920, the UNIA held the First International Convention of the Negro Peoples of the World in New York with around 2,000 delegates from 22 countries.
They adopted the Declaration of the Rights of the Negro Peoples of the World, which outlined the fundamental rights of people of African heritage and took on the red, black, and green colors to symbolize African liberation – colors that feature on the flags of many African states today.
"This was the birth of a nation – the birth of the pan-African nation," Dr. Julius Garvey, a New York-based cardiothoracic and vascular surgeon and the youngest son of Marcus and Amy Jacques Garvey, told TAG24.
"Africa for the Africans, those at home and those abroad," he added, echoing one of his father's famous rallying calls.
The FBI cracks down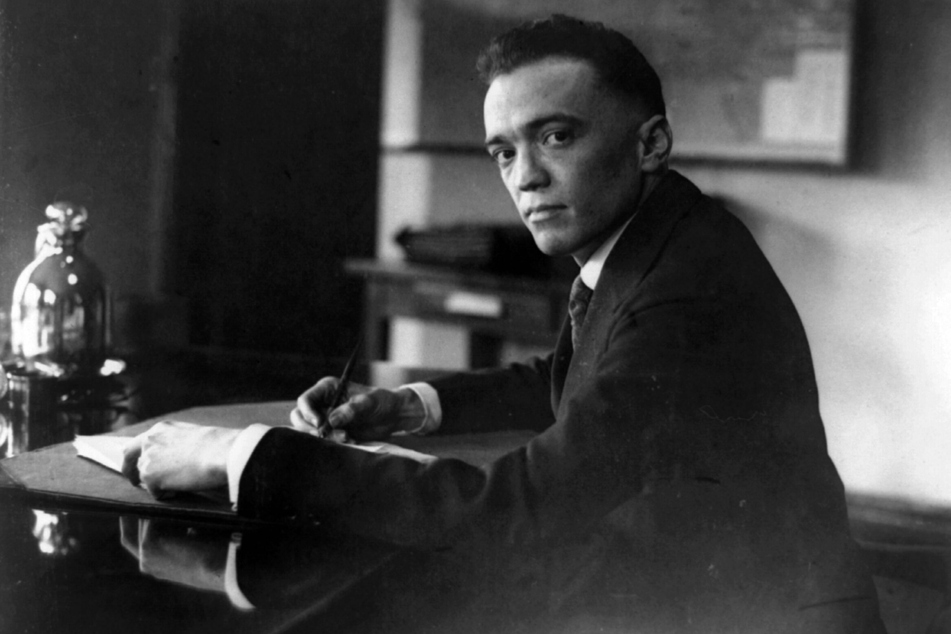 But the United States and other colonial powers weren't content to let people of African heritage attain their freedom.
Threatened by Garvey's popularity, the US government sought to undermine his success.
J. Edgar Hoover, then head of the FBI's Radical Division, circulated a memo in 1919 making clear his intention to target Garvey. There was "unfortunately" no evidence Garvey had committed any crime, the letter said, but Hoover suggested looking into the Black Star Line for possible fraud.
Hoover hired the first Black FBI agents to infiltrate Garvey's organization and dig up dirt on the internationalist hero – a practice later repeated with Civil Rights leaders like Martin Luther King Jr. and Malcolm X.
Garvey was charged and convicted of mail fraud in 1923. These allegations are widely recognized to have been falsified.
Dr. Garvey also knows his father's charges to be fake: "My mother was his right-hand man, so to speak, and she worked in the organization. She knew that he didn't ever take away any money from the organization. He gave everything to the organization, including our own personal finances."
Nevertheless, Marcus Garvey spent two years in prison before being deported. Once back in Jamaica, it was difficult for him to function as head of the UNIA, especially as his largest base was in the US.
"It was basically a way to get Marcus Garvey off the scene and to destroy the organization, which was essentially a nation in exile," Dr. Garvey said of his father's conviction.
Garvey's legacy of self-empowerment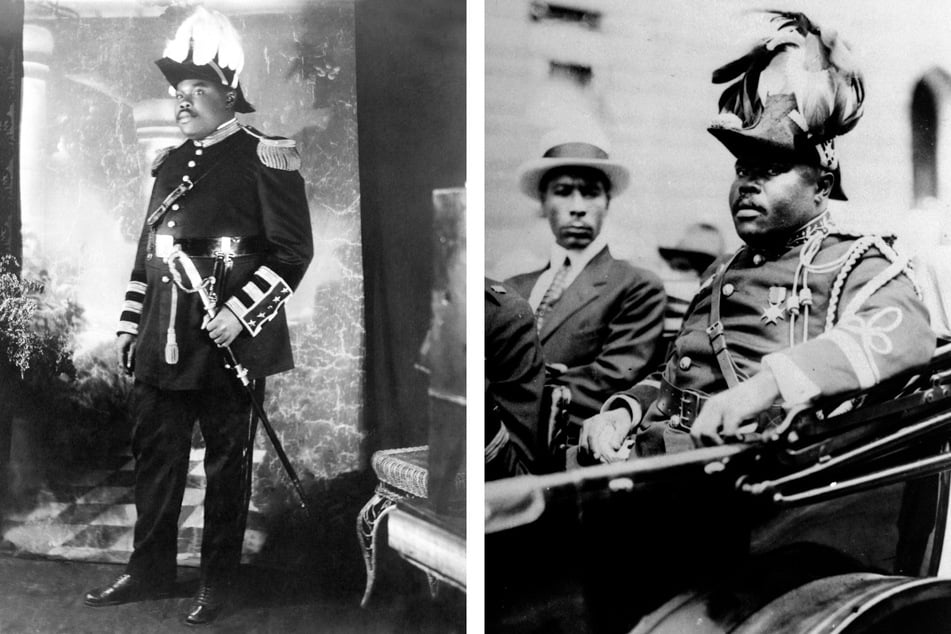 Though Marcus Garvey himself was cut down at the height of his success, the spread of his ideas could not be stopped.
"He laid the foundation of pan-Africanism in the first half of the 20th century, and he laid the foundation for the Civil Rights movement. People such as Malcolm X and Martin Luther King have attested to that," Dr. Garvey said of his father's legacy.
In fact, when MLK visited Jamaica in 1965, he laid a wreath at Garvey's grave, saying the national hero had given Black people "a sense of personhood, a sense of manhood, a sense of somebodiness."
Dr. Julius Garvey said his father provided key inspiration for Black leaders across the Caribbean and the African continent in their efforts to throw off the yoke of colonialism.
"The UNIA was foundational in terms of the [African National Congress] in South Africa. Mandela's grandson has talked to me about that in terms of the influence on his grandfather," he added. "Same thing with Steve Biko with Black consciousness in South Africa and so on."
"He still reigns supreme as an organizer in terms of unifying African people worldwide."
Today's fight for justice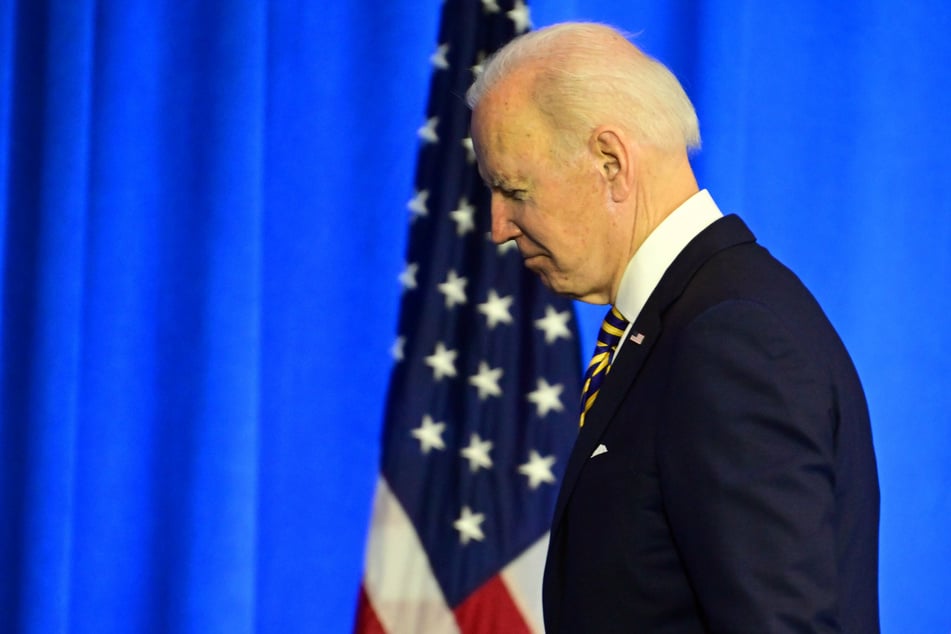 Today, Dr. Garvey is leading the fight to exonerate his father and reclaim his legacy through the Justice4Garvey initiative.

He has been personally involved in the struggle since 1987, the centennial of Marcus Garvey's birth.
That year, he and others testified before the House Judiciary Committee in hearings led by the late Rep. John Conyers. After that, Rep. Charles Rangel, another African-American congressman, raised a House resolution each year to exonerate Garvey.
But nothing ever happened.
When Barack Obama took office as the US' first Black president, supporters of the exoneration campaign thought it was finally their chance. They hired a legal team to gather information on the lack of evidence and irregularities in the trial and presented the findings to the Obama administration in 2016.
"This was his second term, and we figured towards the end of his second term he would be more amenable to doing things, even if it might go against the grain," Dr. Garvey recalled.
But once again, no action was taken to officially right the wrong.
Now, Justice4Garvey is back with a petition to the White House. If they succeed in getting 100,000 signatures by the end of the month, President Biden will be obligated to respond.
"We're getting a lot more traction in the present time because time has gone on, a lot of things have happened. I think people have been sensitized in terms of Black Lives Matter and police brutality," Dr. Garvey said. "We've seen that people's sensitivities are at a different level so they can appreciate the injustice."
In Congress, the HR 148 bill, sponsored by Rep. Yvette Clarke, is also calling for Garvey's exoneration.
"We're pretty much going all out," Dr. Garvey said. "It will happen this time. I'm 100% sure that it will happen because we're not going to stop."
For Dr. Garvey, the campaign to exonerate Marcus Garvey has wide-ranging implications beyond the importance to his own family.
Telling the truth and clearing his father's name "is part of the process of liberation," he explained. "You're being liberated from mental slavery. You're being liberated from lies. You're being liberated from injustice."
Cover photo: Collage: IMAGO / Everett Collection & Courtesy of Garvey Family