March For Our Lives: Thousands rally in DC to demand gun reform
Washington DC - Protesters gathered at the National Mall in Washington DC and in cities across the country to demand the US government pass gun reform legislation in the wake of a recent string of mass shootings.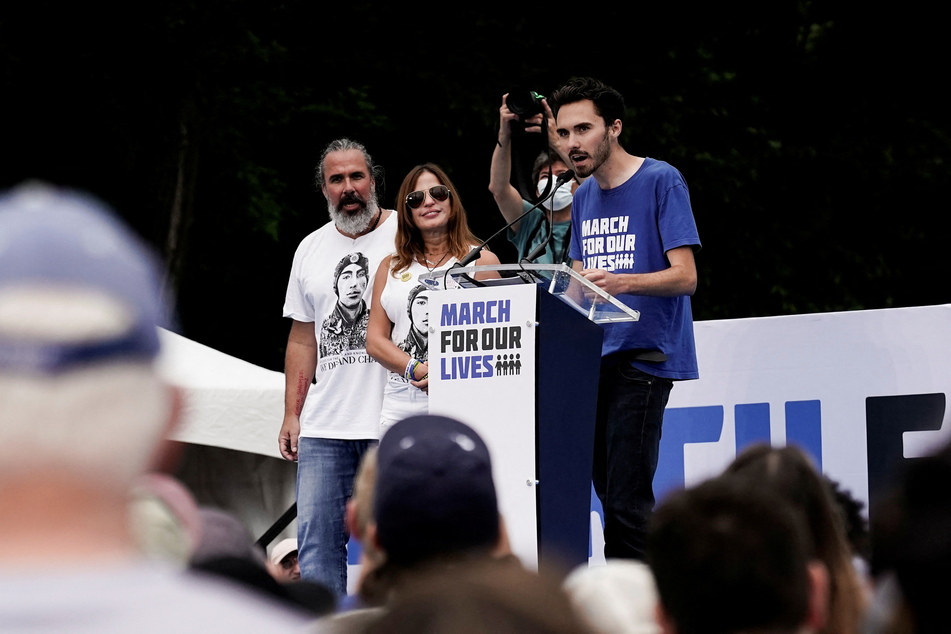 Thousands of people joined the March For Our Lives DC rally, which was also attended by survivors of US mass shootings, family members of shooting victims, politicians, and other advocates, according to the Associated Press.
"If our government can't do anything to stop 19 kids from being killed and slaughtered in their own school, and decapitated, it's time to change who is in government," said David Hogg, a survivor of the 2018 school shooting in Parkland, Florida, that left 17 students and faculty dead.
He led the crowd in cheers of "Vote them out!"
Another Parkland survivor, X Gonzalez, yelled, "We are being murdered," and demanded that Congress "act your age, not your shoe size."
Yolanda King, granddaughter of Martin Luther King Jr., also took the mic to say, "This time is different because this isn't about politics. It's about morality. Not right and left, but right and wrong, and that doesn't just mean thoughts and prayers."
"That means courage and action."
Gun legislation still under negotiation
The US House passed a bill on Wednesday that would raise the age to buy semi-automatic weapons from 18 to 21, limit magazine sizes, codify regulations banning bump stocks and ghost guns, and provide standards for safe gun storage. The measures are not expected to get the 60 votes they need to advance in the Senate.
A bipartisan group of senators has also been involved in negotiations on narrower gun reforms. They announced on Sunday that the deal includes funding for school safety measures and mental health, requirements to review records for gun buyers under 21 years old, and incentives for states to enact "red flag" laws, The Hill reported.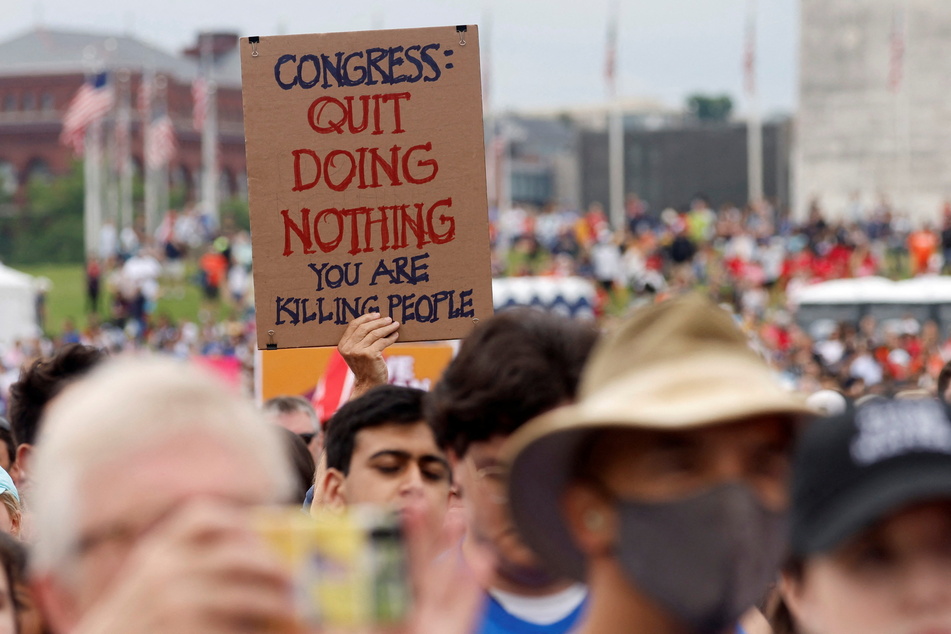 President Biden, who was in California at the time, told protesters to "keep marching" and said he is "mildly optimistic" about the Senate negotiations.
Cover photo: REUTERS