Starbucks accused of cracking down on Memphis unionization push
Memphis, Tennessee - Starbucks is being accused of yet more dirty tricks after firing at least seven baristas, many of whom were members of the union organizing committee, at a store in Memphis, Tennessee.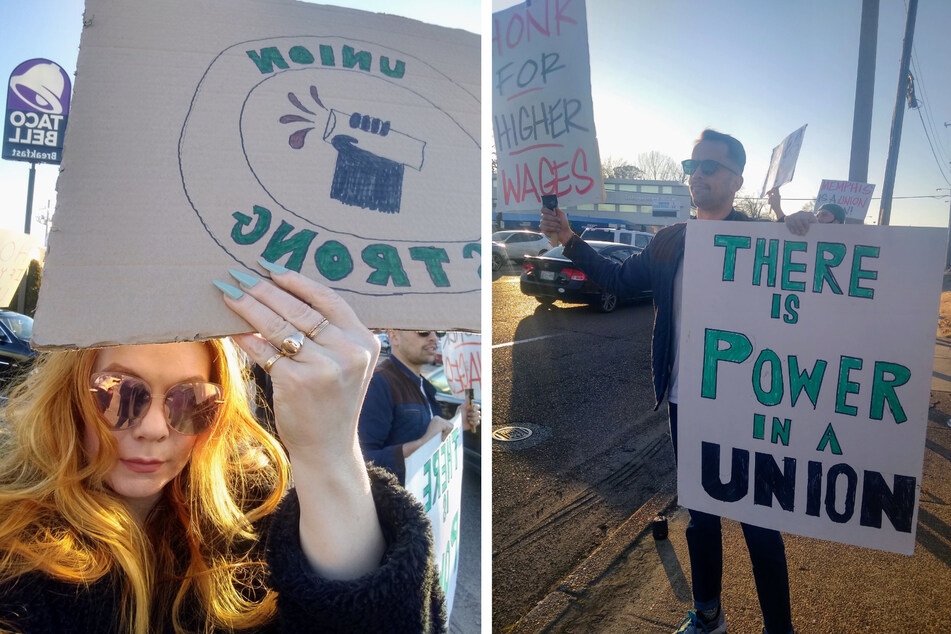 After baristas in Buffalo succeeded in winning the first unionized Starbucks store in the US, the organizing wave has spread, hitting more than 65 locations around the country.
Throughout the campaign for greater worker representation, Starbucks has made a name for itself as a ruthless union-buster.
They have subjected workers to anti-union meetings and sent anti-union emails and text messages to baristas considering unionizing.
Corporate bigwigs descended upon Buffalo in advance of their union election, which workers said was an attempt to intimidate them into voting no.
Just when it seemed things couldn't get worse, the company appears to have hit a new low in Memphis, where they have fired at least seven members of the local Starbucks Workers United organizing committee after they spoke with reporters inside the store during closing hours.
Starbucks fires Memphis organizing committee members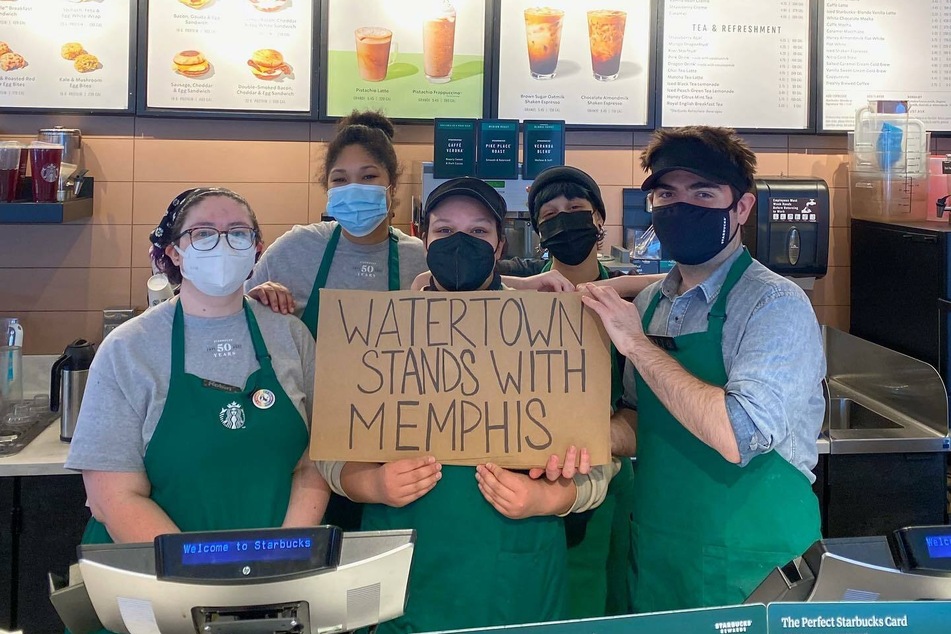 Starbucks workers themselves have called into question the reasons for those terminations.
"I was fired by Starbucks today for 'policies' that I've never heard of before and that I've never been written-up about before," said local shift supervisor Nikki Taylor.
"This is a clear attempt by Starbucks to retaliate against those of us who are leading the union effort at our store and scare other partners."
A former manager for the Memphis store confirmed in a More Perfect Union video that it is not company policy to terminate workers for offenses like going behind the counter after a shift ends or going into the back room while not on duty.
"We as partners should not be afraid to speak to the media, to organize our stores, or to fight for our right to have a union – the same right Dr. [Martin Luther] King was killed in our very city while fighting for," said another shift supervisor, Beto Sanchez.
The Memphis Starbucks workers have started a GoFundMe page to raise money to support the workers who were fired. They have already received more than $30,000 from supporters around the world.
They are also expected to file charges against Starbucks with the National Labor Relations Board (NLRB).
Cover photo: Collage: Screenshots/Twitter/IHateNYT