Starbucks workers brew up big union wins across the country
West Hartford, Connecticut - Starbucks workers added an impressive number of stores to the ranks of unionized cafés on Wednesday and Thursday!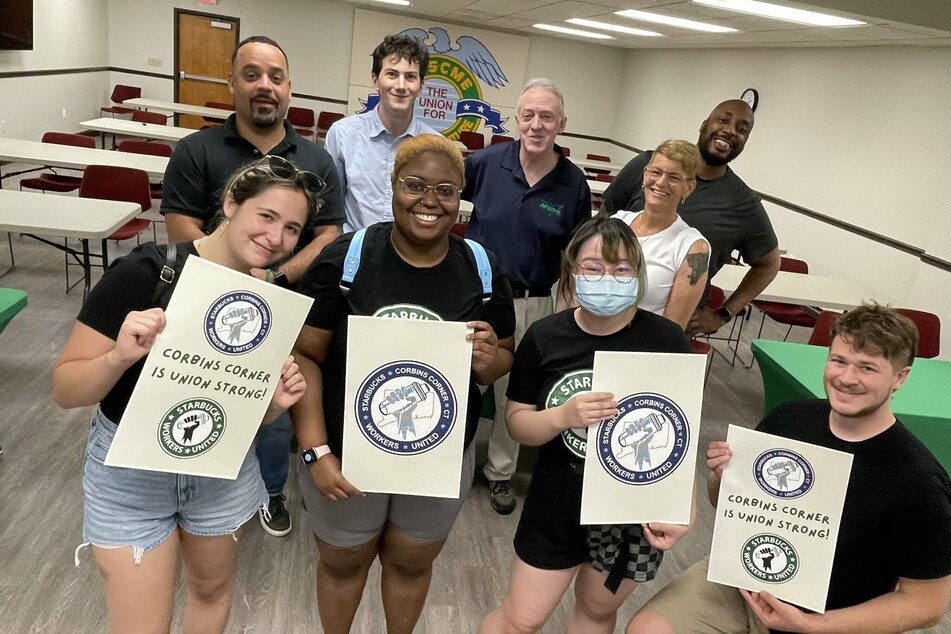 The National Labor Relations Board oversaw several more Starbucks union election ballot counts on Wednesday and Thursday.
Each store needed to win at least 50% of its vote plus one to unionize.
The Corbin's Corner location in West Hartford became the first unionized Starbucks in Connecticut with a 13-3 vote.
In Boston, Massachusetts, organizers at the 443 Boylston store also came out on top in their election, with the final vote tally showing 5-1 in favor of a union.
The Katella and Anaheim location in Anaheim, California, also came through 10-1.
Meanwhile, the Country Club Plaza store in Kansas City, Missouri, had a tie vote of 9-9. With three challenged ballots, an official outcome is still pending.
The Mitchell Hammock and City Plaza store in Oviedo, Florida, voted 24-6 to unionize.
Michigan and Colorado win big
Michigan also added a number of new unionized stores on Thursday.
The Lake Lansing and Kerry Street location in Lansing also had a big win with a 13-3 vote.
The Grand River and Stoddard location in East Lansing won 19-0, while the Mall At Partridge Creek store in Clinton Township voted 8-3 in favor.
The Miller Road and I-75 store in Flint voted 13-6 to unionize, but there was also a loss at the South Saginaw Street store in Grand Blanc, which voted 8-14 against unionizing.
On Wednesday, Starbucks workers at the Garden of the Gods at Centennial store in Colorado Springs, Colorado, had won their election 12-4.
Ten wins in two days is no joke! Starbucks Workers United looks like they're definitely here to stay.
Cover photo: Screenshot/Twitter/CCSBWU