Starbucks workers speak out after company announces new benefits won't apply to unions
Seattle, Washington - Starbucks organizers are calling out the coffee company for extending benefits to some but not all workers.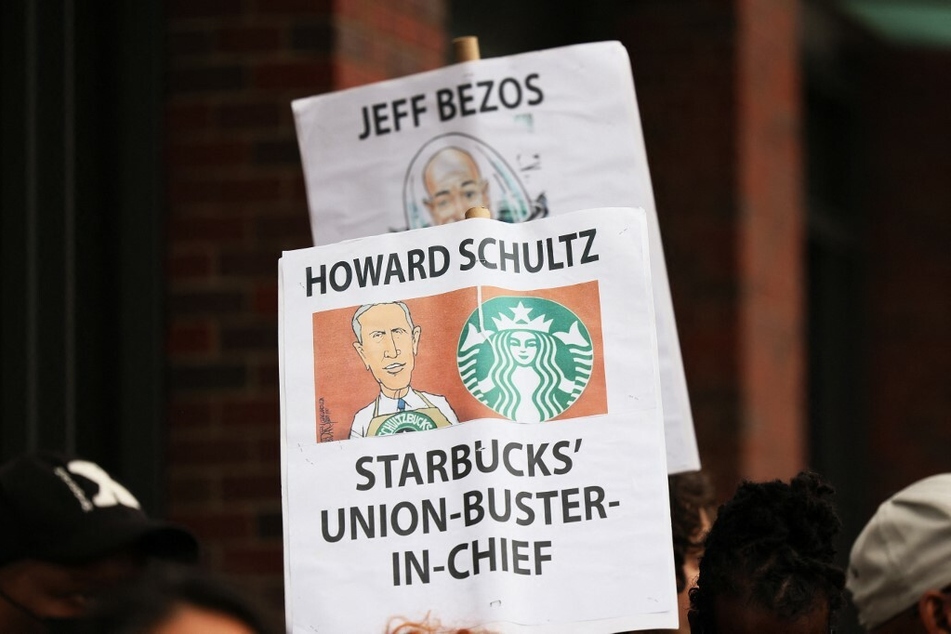 Starbucks on Tuesday announced a string of new benefits they were extending to workers, including modest wage increases, updated equipment, expanded training opportunities, and more.
The move could be seen as Starbucks finally attempting to stand on the right side of history – if it weren't for one very important caveat.
The company said the improvements would not apply to stores that had unionized or were seeking to unionize.
Starbucks Workers United called the decision "blatantly unlawful" and a "continuation of the union-busting campaign" in a press release, saying they will fight for the benefits to apply to all.
"For myself and many other Starbucks partners, Howard Schultz's wage increase announcement only proves that there is power in a union," said Mads Hall, a barista and organizer in Long Beach, California. "They've had the means and the ability to do this all along, but they chose not to."
"Starbucks continues to knowingly misrepresent US labor law in a sad attempt to slow our organizing campaign and disregard the will and rights of its workers," said Michelle Eisen, a leader at the Elmwood location in Buffalo, New York – the first unionized Starbucks store in the country.
"Starbucks finds itself at the center of the largest labor movement in decades and has deliberately placed itself on the wrong side of history. Imagine having the ability and resources to be the hero and choosing to be the villain," she added.
Supporters of Starbucks Workers United have pointed out that denying benefits to unionizing stores may amount to an unfair labor practice.
Cover photo: MICHAEL M. SANTIAGO / GETTY IMAGES NORTH AMERICA / GETTY IMAGES VIA AFP