Starbucks workers speak out after yet another Massachusetts union win
Waban, Massachusetts - Another day, another Starbucks union victory!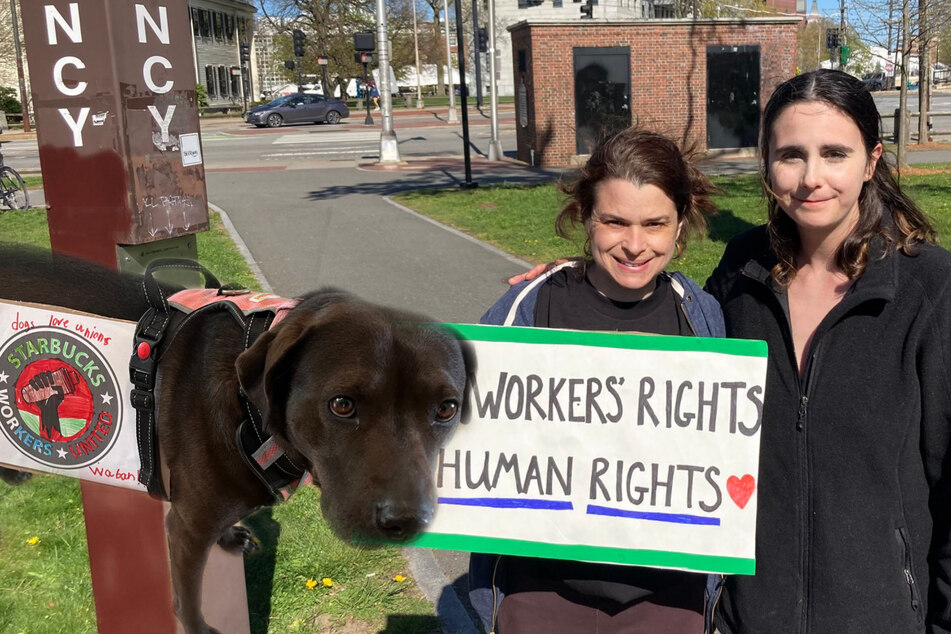 The National Labor Relations Board oversaw a union election ballot count for a Starbucks location in Waban, Massachusetts, on Friday.
Workers at the store needed to win at least 50% of their ballots plus one to unionize – a goal they accomplished handily with a unanimous 12-0 vote.
"Forming a union will help us advocate for ourselves and bring a sense of democracy to our workplace. We hope to address issues of low wages, poor seniority pay, unpredictable hours, and understaffed shifts," workers said in a statement after the tally. "We deserve a living wage and the right to have a voice in our workplace going forward."
One pro-union worker named A.J.B. said that unionizing would allow baristas to "keep the higher ups in check. Even if we can't get changes, it's a great way to maintain the status quo. It's better than having no say at all."
Another local barista named Jonah Martinez stated, "It's about equality. As a first generation Mexican American and being queer, fighting for change is something I am always going to do. I just want to be treated fairly; that's why I am going to continue to fight wherever."
A third barista, who chose to remain anonymous, added, "I support Starbucks getting unionized not only because I think it will help our partners get the treatment and benefits they rightly deserve, but also because I believe unions should be a lot more widespread in general."
"Unions exist to protect the individual workers as a whole because otherwise the individual can be powerless against a corporation of any size," they continued. "Without that sort of protection and advocacy, lower and middle-class workers are only victims of the market, who normally are both underpaid and under-appreciated, if not abused and/or neglected entirely."
The Waban location has become the 78th Starbucks store in the US and the seventh in the state of Massachusetts to unionize.
Cover photo: Collage: BostonSBWU