Starbucks workers start off the week with union wins in five states
Atlanta, Georgia - Starbucks workers kicked off the week with another string of union election tallies.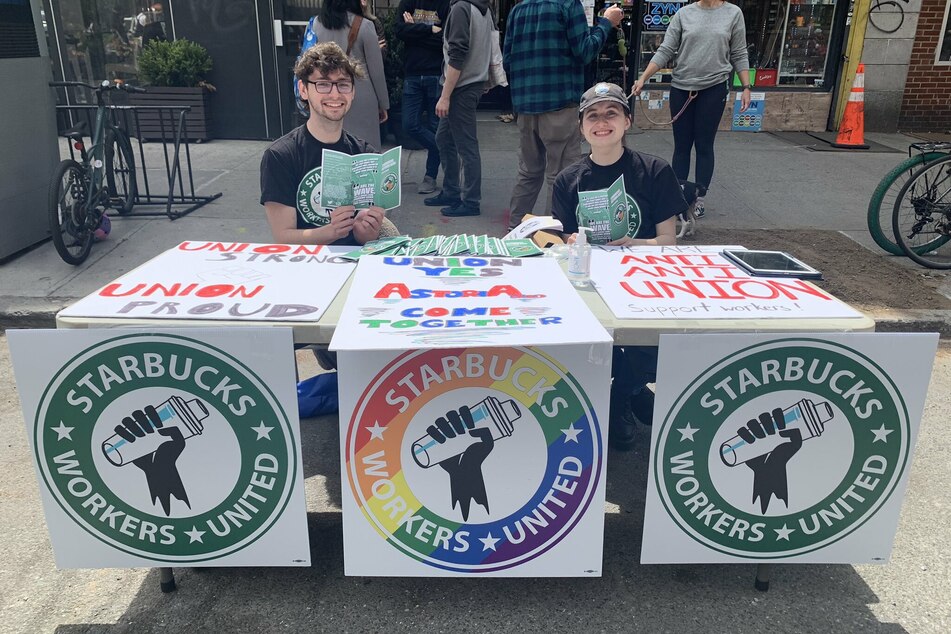 The National Labor Relations Board oversaw more Starbucks union election ballot counts on Monday for cafés all around the country.
Each stores needed to get at least 50% of its vote plus one to win.
The Howell Mill Starbucks store became the first Starbucks location in Atlanta, Georgia, to unionize with a 10-1 vote.
Meanwhile, in NYC, the Astoria Blvd location became the first in the borough of Queens to unionize with a unanimous 11-0 victory.
The Clares and 41st store Capitola, California, won their election 8-3, becoming the sixth location in the state to unionize.
The 37th and Silver Lake Rd store in St. Anthony, Minnesota, won 12-5. They are now the third unionized Starbucks café in the state.
In Starbucks' hometown of Seattle, Washington, the 1200 Westlake Ave store had a tie vote of 7-7, meaning that workers at that location did not succeed in winning their union on Monday. The 5th and Pike store made up for it shortly afterward with a unanimous 12-0 victory.
Starbucks Workers United definitely started the week off on a strong note!
Cover photo: Screenshot/Twitter/astoriablvdSBWU