Starbucks workers win first unionized stores in Minnesota and Wisconsin
Oak Creek, Wisconsin - Two more states now have unionized Starbucks stores!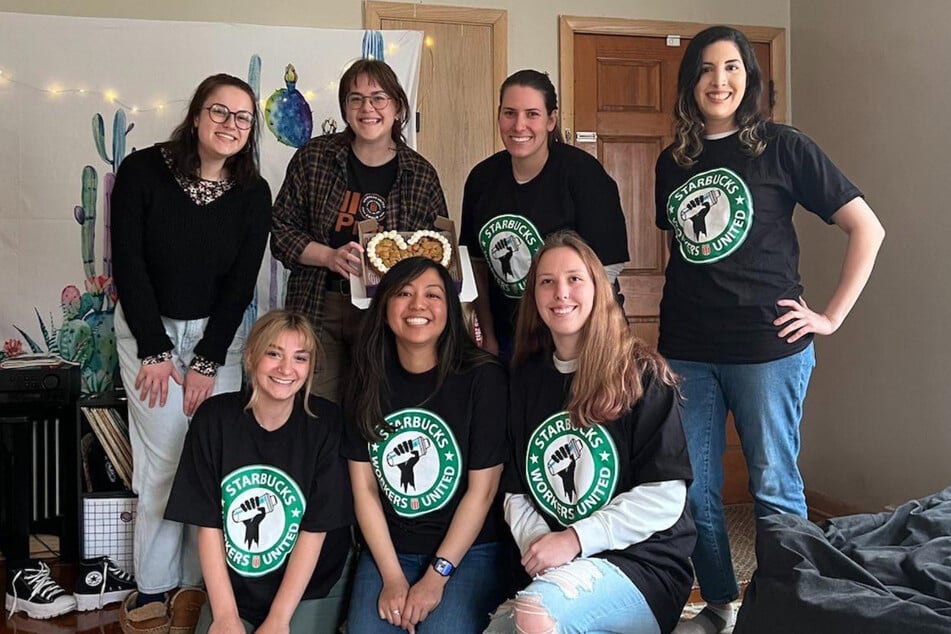 A Starbucks store in St. Paul, Minnesota, and another in Oak Creek, Wisconsin, had their union election ballot counts on Wednesday.
To win, each had to get at least 50% of their individual store's vote plus one.
The 300 Snelling location in St. Paul was first up. The 14-1 result was a clear victory for union organizers.
"We're so proud to have won this victory and hope it sets the tone for more organizing In Minnesota," local organizing committee members said after the results were announced.
Next up was the Howell and Puetz location in Oak Creek, which voted 15-8 in favor of unionizing.
"We are so proud to be the first union Starbucks in Wisconsin and hope even more stores will follow in our footsteps!" baristas said after the win.
"Workers United has been incredibly supportive, any store hoping to unionize should look no further!" they added of the union. "Working with them on this national movement has been exciting and we have no doubt that they will help us negotiate a contract that reflects our values!"
With union representation, workers are confident they will be stronger as they fight for better wages and benefits.
Cover photo: Screenshot/Twitter/CMRJB