Man claims to be God before stabbing himself and his dog
Hamilton, Scotland - "I am God, I was told to kill you!" shouted a crazed Scotsman whom police found naked and covered in blood after stabbing himself and his pet dog.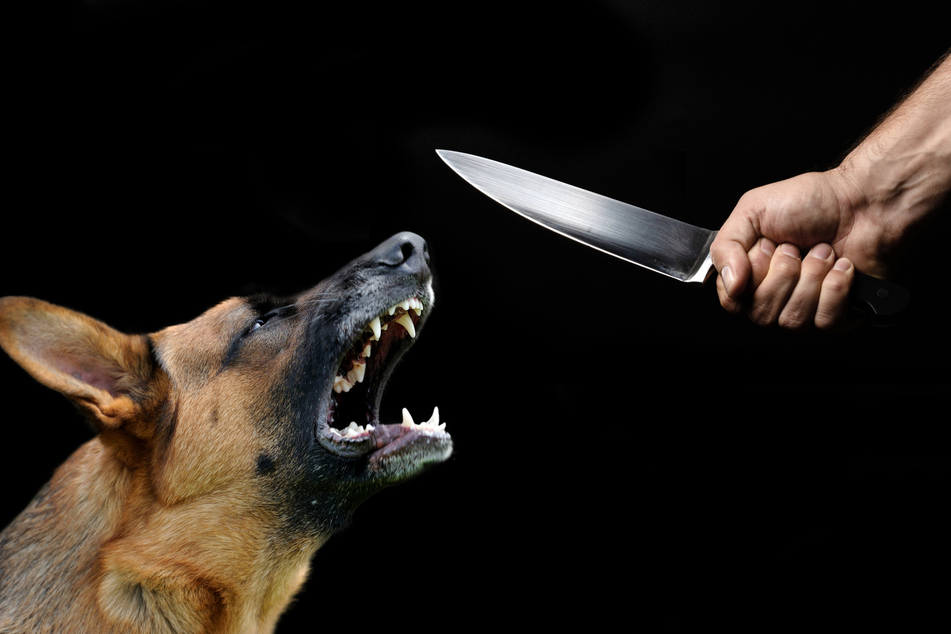 Martin Stewart woke up in the middle of the night and – in what he deemed to be a mission from God – strangled his black Labrador and then stabbed himself in the neck.

The 32-year-old professional musician was home with his girlfriend Kelly Steedman, who woke up to the sound of their dog Fergus screeching and hanging from a door handle.
"I'm going to kill you," Steedman reportedly said. "I'm going to end the world."
Steedman fought to free the dog and called 911, but before cops could arrive, her boyfriend stabbed the dog twice and then stabbed himself with a kitchen knife.
When police arrived, they found Stewart naked and covered in blood, according to a Glasgow news report.
He also told them the world would end in two days.
"I'm God. I'm being commanded to kill you. You have come here to die, demon!" he said.
Stewart was arrested and charged with animal cruelty, resisting police, and possession of marijuana. The latter two charges have been dropped, but he is still awaiting sentencing for his attack against the dog. He is due to appear in court again next month.
The crime has sparked a petition online for Scots to boycott his local band's music.
After emergency treatment from the vet, Fergus received stitches and has made a full recovery from the attack.
Despite the events, Stewart and Steedman remain a couple, and she has submitted a letter to the court to defend him.
Cover photo: Collage: 123RF/byrdyak & Andrei Metelev