Nude Florida woman leads high-speed chase in stolen Caddy
Hernando County, Florida - One amped-up Florida woman apparently felt the need to steal a Cadillac, strip naked, lead a high-speed chase, and get arrested all in the same day!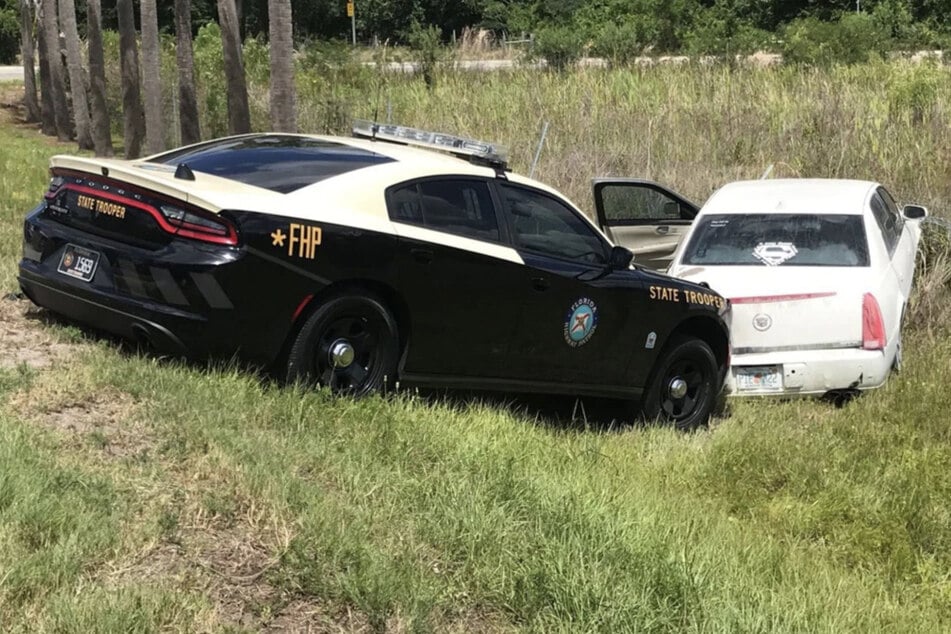 It seems that PIT maneuvers and crazy chases are becoming a standard part of a typical day for Florida police. On Saturday morning, Hernando County police attempted to pull over a stolen Cadillac when the driver took off.
24-year-old Rachael Stefancich didn't want to give up so easily and led cops on a high-speed chase, reaching about 100 mph.
Police were able to perform a PIT maneuver and get the car pushed off the road. When they went to apprehend the driver, the arresting officers were in for a surprise.
A police spokesperson told the New York Post that Stefancich was "nearly fully unclothed."
Aside from having no clothes, Stefancich also could not provide a driver's license, as hers had apparently been previously suspended. Officers also found the methamphetamine that likely motivated the chase to begin with.
Stefancich is charged with a number of offenses including carjacking, speeding, evading police, drug possession, and driving without a license.
Cover photo: Florida Highway Patrol