Police on manhunt after Miami-area mall shooting leaves three injured
Miami, Florida - Three people were injured in a shooting Saturday afternoon at Aventura Mall that sent shoppers scattering to hide in stores and running out of exits just before 4 PM.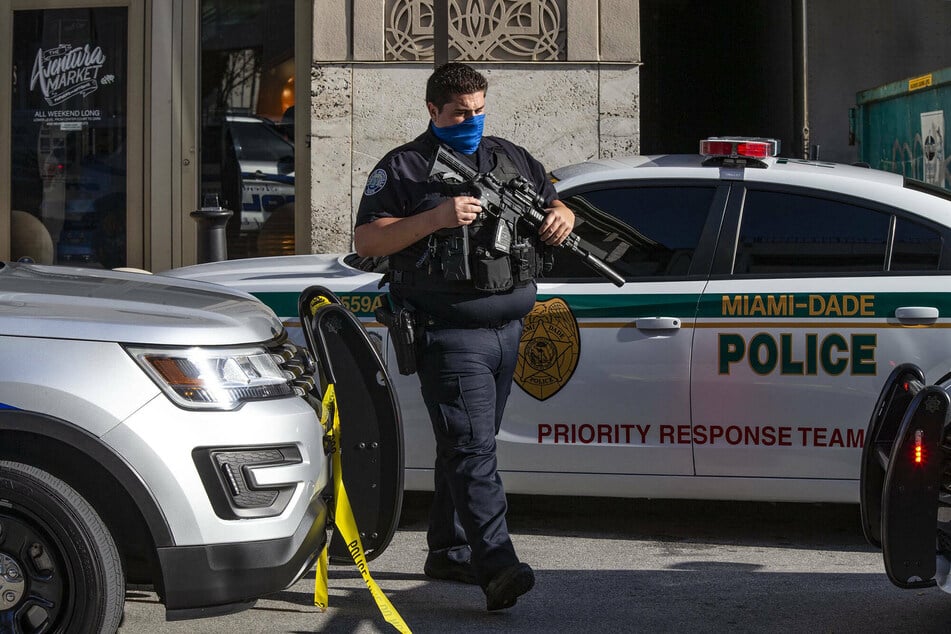 Police say an argument between two groups of people got physical outside the Hugo Boss store in the mall, and one group showed a gun. One man from the other group pulled another gun and fired multiple shots, according to witnesses and police.

Authorities said at least three people were are being treated with non-life-threatening injuries at local hospitals. Aventura Police Major Michael Bentolila told reporters the shooter, a Black man in an all-black Adidas outfit, ran away from the scene, heading west. Multiple agencies are searching for him. Detectives were questioning three suspects who were taken into custody.
"We do not have anyone on the property we consider a threat," Bentolila said.
The mall, at 19501 Biscayne Blvd, remains closed until further notice. It is unclear if the shopping center will reopen Saturday night.
"We are asking anybody who had plans to come to the mall to make different plans for now, and once we're able to advise it's open again we will do so as fast as possible," Bentolila said.
Among the jarred shoppers were Cynthia Parlin, a tourist from Savannah, who was inside Macy's shopping with her friends when she heard four gunshots.
"People were stumbling, running, screaming. We smelled the smoke in the air," she said. "Everybody was terrified."
Employees herded terrified customers into the back of the store, where they hid for 30 minutes while the employees rushed to shut the metal security gates at the entrances to each store.
Aventura City Manager Ron Wasson told the Miami Herald that authorities were investigating and sweeping the area with an evidence recovery animal in case someone dropped a firearm.
"They just want to make sure if someone might have dumped a weapon, we don't miss it," he said.
Second shooting at Aventura Mall in a year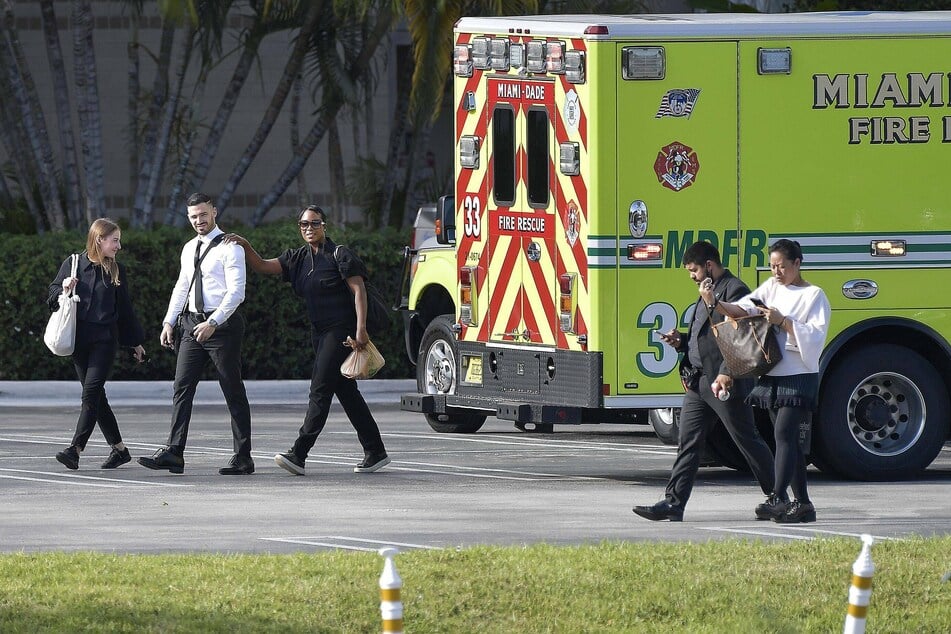 Roberto Ferrera, a 47-year-old house painter, was inside Macy's doing what many were doing Saturday afternoon – looking for Mother's Day presents.

He joined the mad dash for the exit after he heard the gunshots, which seemed to him like they were in a different part of the mall.
"It makes you feel like you aren't safe," he said. "This is someplace you bring your family too. We're living in a crazy world now."
Ferrera said he hopes Aventura Mall will add metal detectors at the entrances soon to keep shoppers safe.
Outside the entrance to the closed Macy's, a security guard turned people away at the locked doors, and customers outside swapped stories of their recent encounters with gun violence in South Florida, usually traffic related.
Twitter users posted videos of patrons running from the mall and customers and staff hiding inside stores.
The department's first mention of the shooting came at 5:15 PM, more than an hour after initial reports, and police only refereed to it as an "incident at the mall" on Twitter.
"All patrons and employees are being escorted off of the property," the department said. "Access to the mall will not be allowed until further notice."
Traffic jams formed around the area as cars streamed out of the mall's parking lots. Bus riders had to walk to another stop outside the mall property to catch a ride.
Social media posts from shoppers circulated in the aftermath.
One Twitter video shows a man with a bandaged hand rocking back and forth as a security or police officer attends to him with a first aid kit.
Another man was seen in another Twitter user's post being wheeled out of the mall on a gurney.
Nearly a year ago a similar situation unfolded at Aventura Mall in May 2020. A man had opened fire on two other men, wounding them, after a brawl inside the Nordstrom at the mall. The shooter was charged with two counts of attempted murder with a deadly weapon.
Cover photo: IMAGO / ZUMA Wire