Shooting at California church leaves multiple people dead
Laguna Woods, California - Multiple people were shot Sunday at a church in Laguna Woods in California's Orange County, prompting a major response from Orange County Sheriff's officials and other first responders.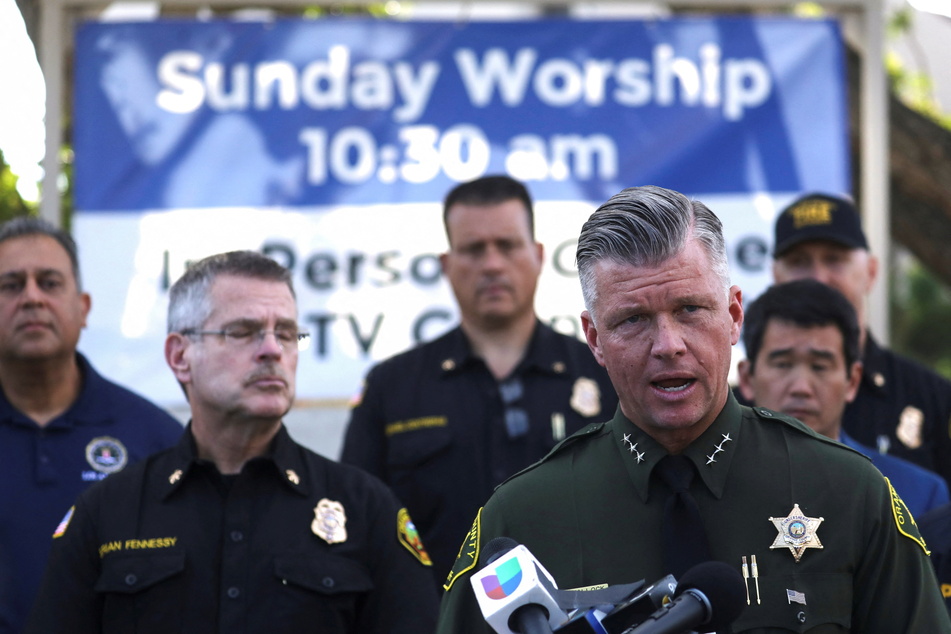 The shooting occurred at the Geneva Presbyterian Church on the 24000 block of El Toro Road.
There were 30-40 people inside the church when the gunman began to fire, ABC reported. One person was killed and five more were injured in the shooting. All of the victims were between the ages of 66 and 92, police said.
When law enforcement arrived, a group of churchgoers had stopped the shooter by tying his legs an extension cord and confiscating two handguns, according to a press release from the sheriff's department.
The department said they had detained a suspect and collected a weapon that might be involved.
The shooter is reportedly an Asian man in his 60s, but more details as to his identity have not yet been released.
Community in shock
The Orange County Fire Authority said it was on the scene treating victims and taking multiple patients to hospitals.
"The Presbytery of Los Ranchos is deeply saddened by a fatal shooting that occurred at a lunch reception honoring a former pastor of the Taiwanese congregation that nests at Geneva Presbyterian Church in Laguna Woods," the church's head of staff Tom Cramer said in a statement Sunday.
"Please keep the leadership of the Taiwanese congregation and Geneva in your prayers as they care for those traumatized by this shooting."
Cover photo: REUTERS