Man who carried Confederate flag in Capitol turns himself in
Wilmington, Delaware - A man who was seen carrying a Confederate flag in the Capitol during last week's riot by supporters of President Donald Trump turned himself in to authorities on Thursday.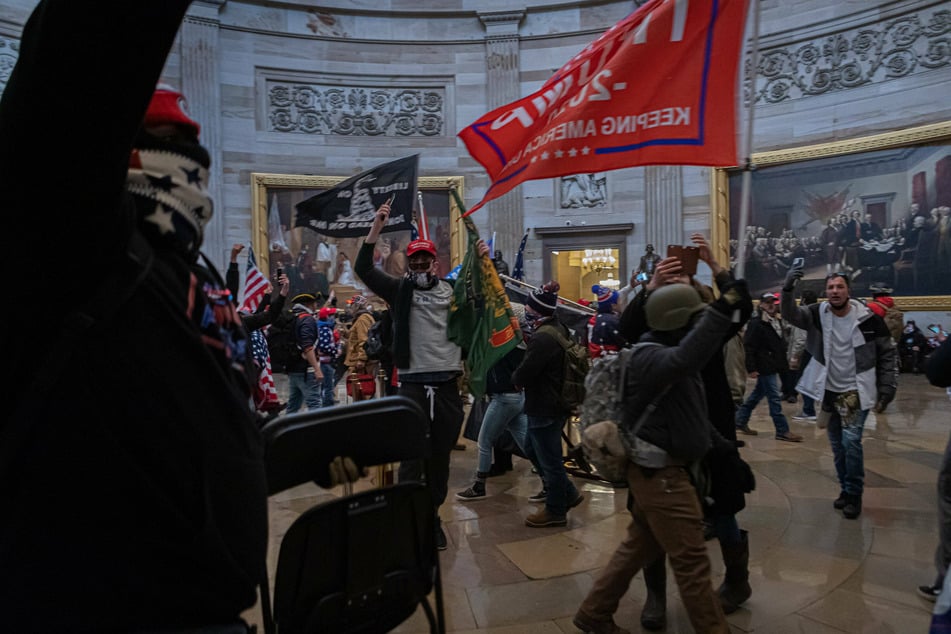 The FBI confirmed that Kevin Seefried, the man seen holding the Confederate flag in the Capitol, and his son, Hunter, turned themselves in to the US Marshals' office Thursday morning in Wilmington, Delaware.
Both have been arrested and are currently facing several charges, including unlawful entry, according to NBC News.
Amid efforts to get the public to help them identify riot participants, the FBI had circulated a photo of Kevin Seefried carrying a large Confederate flag inside the US Capitol during the January 6 siege.
According to court documents, the FBI learned about the men's names after one of Hunter's co-workers reported that he had bragged about being at the riot last week with his father.
Kevin Seefried confessed to the FBI he had brought the Confederate flag, which he normally flies outside his home in Delaware, with him to Washington.
The Seefrieds have been charged with knowingly entering or remaining in any restricted building or grounds without lawful authority, as well as violent entry and disorderly conduct on Capitol grounds.
Cover photo: imago images / Pacific Press Agency