NYPD officer shot dead after responding to domestic call
New York, New York - An NYPD officer was fatally shot Friday and his partner was wounded after they responded to a tense domestic violence call at an apartment, where the gunman who fired on police was also killed, officials said.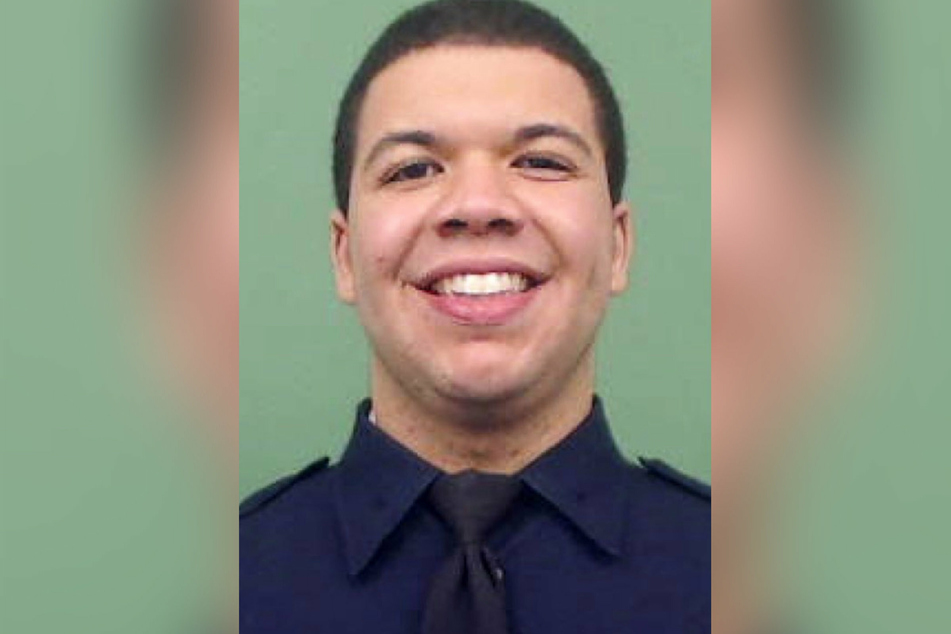 The officers, responding to a 911 call at about 6:30 PM, quickly found themselves in a dangerous situation involving a mother and her son fighting in an apartment on West 135th Street near Malcolm X Boulevard in Harlem, sources said.

Shots began flying at almost the moment the officers reached the door of the first-floor apartment.
"They went into the building and it jumped off," said neighbor Garrett Fowler, 62. "There were two guys being brought out of the building on stretchers. They weren't moving at all."
The wounded cops were rushed to nearby Harlem Hospital, where Officer Jason Rivera was pronounced dead and Officer Wilbert Mora was clinging to life, officials said.
The suspect also was shot and killed in the melee, law enforcement said.
Mora joined the NYPD in 2018, while Rivera joined in 2020, records show.
Officers were called to the same apartment for a domestic violence call in August, sources said.
The murder weapon had allegedly been reported stolen in Baltimore and modified with a high-capacity magazine that holds up to 40 additional rounds.
Five shootings so far this year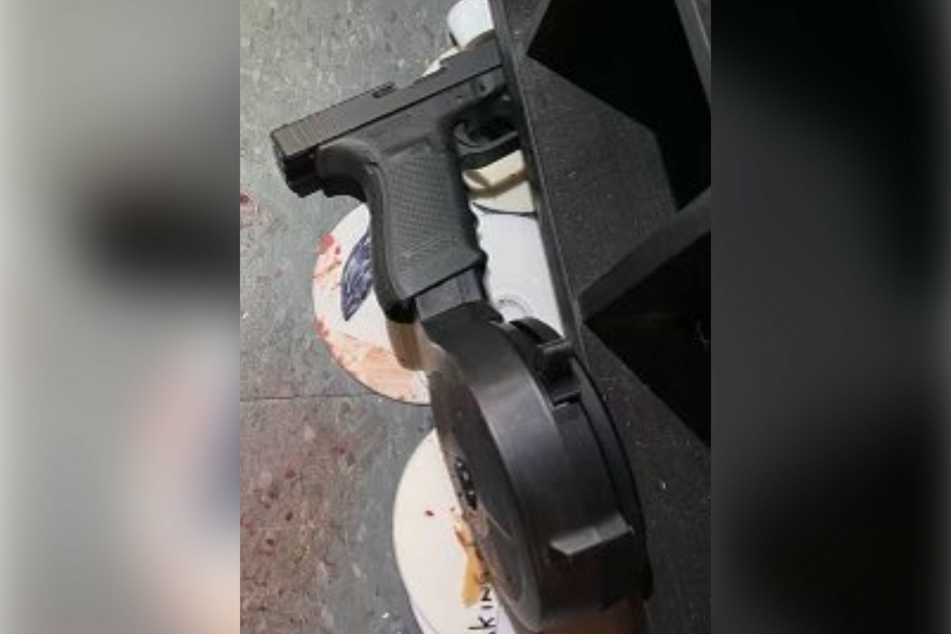 The deadly clash marked the third police shooting in one week, following the Thursday morning wounding of a detective during a Staten Island drug raid and a cop grazed Tuesday while scuffling with a teen gunman in the Bronx.
The new year began on a bad note when a Harlem police officer catching a nap in his car between shifts on the holiday was hit by a stray bullet outside the 25th Precinct.
The officers are the fourth and fifth members of the NYPD shot so far in the year.
On Thursday, narcotics Detective Dominick Libretti was shot on Staten Island while executing a drug warrant.
Libretti, while bleeding badly from a wound to his leg, protected his fellow officers from harm by holding his ballistic shield in place as ex-con Nelson Pizarro squeezed off at least a dozen bullets at them from inside his second-floor bedroom at the end of a long hallway, police said.
On Tuesday, Officer Kaseem Pennant was shot and wounded trying to arrest a 16-year-old Crips gang member armed with a stolen gun outside a Bronx apartment building.
On New Year's Day, Officer Keith Wagenhauser was hit with bullet fragments as he sat in his car outside an East Harlem police station between shifts.
Cover photo: Collage: Screenshot/Twitter/NYPD News