Nevada teen driver charged with grisly cyclist murder appears in court
Las Vegas Valley, Nevada - A teenage driver charged with the murder of a cyclist whose horrifying death was filmed from the car appeared in court for the first time Thursday.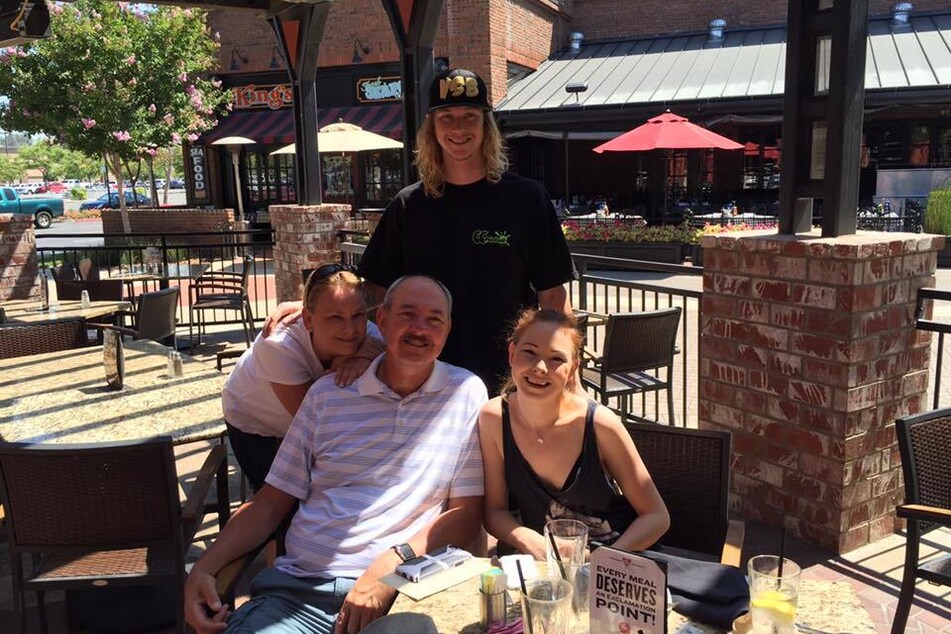 Sickening footage of the moment a vehicle deliberately rams into retired police chief Andreas Probst (64) has ricocheted around the internet.

The clip shows two young men tearing down a road and smashing into a vehicle as they pass it.
They then set their sights on a cyclist, with one heard to say, "Hit his ass," as they barrel towards him.
The cellphone footage shows the cyclist getting hit from behind, then slamming into the windshield before tumbling to the ground as the car speeds off.
Jesus Ayala (18), who was 17 when he is alleged to have been behind the wheel, and 16-year-old Jzamir Keys, who prosecutors say was in the passenger seat and shot the footage, both face charges of murder, battery, and attempted murder stemming from the August 14 incident in Las Vegas Valley, Nevada.
The two, who are to be tried as adults, appeared in Las Vegas Justice Court on Thursday, the Las Vegas Review-Journal reported.
Both wore detention center uniforms, and no application for bail was made.
Slain cyclist's family mourns his death
Probst's family has spoken glowingly of the former California-based police chief.
"Being around him, it was like being next to a ray of sunshine," daughter Taylor Probst told the Review-Journal just after his death.
"He was always laughing, always smiling, offering you support, life advice, career advice."
Cover photo: 123RF/burdun