NYC bike path attacker gets multiple life sentences for 2017 massacre
New York, New York - Sayfullo Saipov was sentenced to centuries in prison Wednesday for his deadly 2017 terror attack in which he remorselessly murdered eight.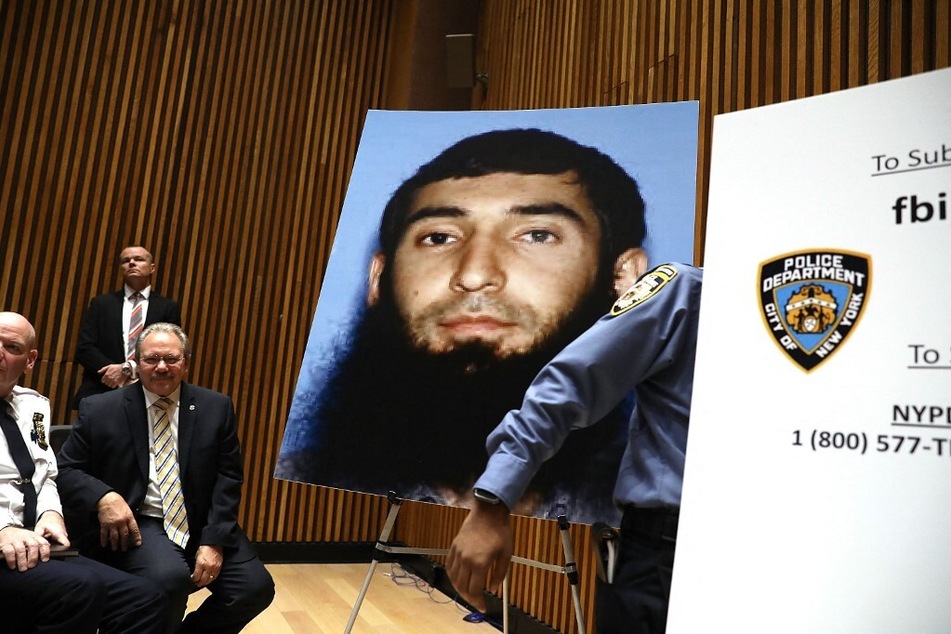 One of his victims would have turned 29 later this week were it not for the brutal attack, Saipov heard in an emotional victim impact statement read in Manhattan federal court.

Nicholas Cleves' mother Monica Missio noted her son would have been "the same age the killer was when he intentionally murdered my son and seven others."
Saipov barreled into his victims in a Home Depot rental truck driving 66 miles per hour on the Hudson River Park bike path on a Halloween afternoon six years ago.
Citing the horrific impact of the attack and Saipov's "sheer unrepentant nature," Judge Vernon Broderick imposed the maximum possible time. Saipov was sentenced to eight consecutive life terms, representing each victim he killed, plus 260 years in prison to be served consecutively.
"The conduct in this case is among the worst – if not the worst – I've ever seen," the judge said. "The eight people you murdered in cold blood were living their best lives on October 31st, 2017."
"This country welcomed you as it does with immigrants all the time," he continued. "It also afforded you the very freedoms to practice your religion, to watch whatever you wanted to watch. You instead pursed a dark path."
Saipov receives mammoth sentence for terrorist attack
Broderick said "the very freedoms" America afforded Saipov allowed him to be exposed to online ISIS propaganda that radicalized him. But the judge noted that not everyone who consumed the same online content went on to commit mass murder.
"The fact that children are left without their mothers and fathers and parents, without their sons and daughters, is the direct result of your crimes," Broderick said, adding that Saipov's "homicidal rage" also caused "human wreckage" within his own family, who traveled from Uzbekistan to testify at the trial.
Broderick handed down the mammoth sentence after an almost five-hour proceeding in which 19 people read victim impact statements, most of them having traveled from Argentina and Belgium. During the trial, jurors heard that Saipov intended to kill Americans to avenge Muslims killed by the US worldwide, but most of the victims were tourists.
And it came after Saipov addressed the court and his victims for the first time since the gruesome October 31, 2017, attack. A Manhattan jury convicted the 35-year-old in January of 28 murder and terrorism charges.
Saipov gives lengthy address to the court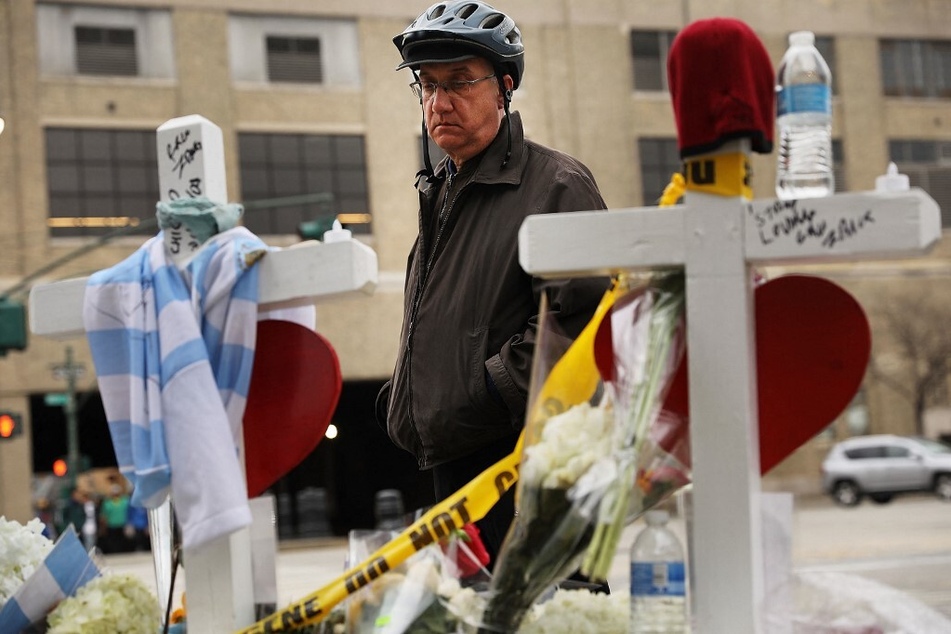 In his lengthy address to the court and his victims, Saipov spoke about the history of Islam, reciting several hard-to-follow stories from the Qur'an through an Uzbek interpreter.
Judge Broderick asked Saipov to wrap up after he had been talking for more than 15 minutes. What he said next prompted an unidentified victim to shout at him from the courtroom gallery.
"I was here in the court during the three-month trial, and I saw and I heard the victims' families and friends. Tears of those families of the victims – maybe one handkerchief would hold their tears. But ... the courtroom would be filled up with the tears and blood of the Muslim population," an unrepentant Saipov said Wednesday.
Rachel Pharn, one of the survivors of the attack, was the last victim to address Saipov. In her statement, she said she forgave him for his actions but could never forgive the pain he caused everyone in the courtroom.
Pharn told Saipov he had no right to claim his murderous actions were done in the name of Allah.
"Let's be clear, your actions did not serve Allah. Your actions served no one but yourself. You claimed that Allah will come for you – that he would reward you. Look around, Allah is here. Despite all that has been said and done, despite how you distorted his name, he still loves you and shows you mercy. He has rewarded you with the greatest gift of all, life," Pharn said.
Jurors previously decided against death penalty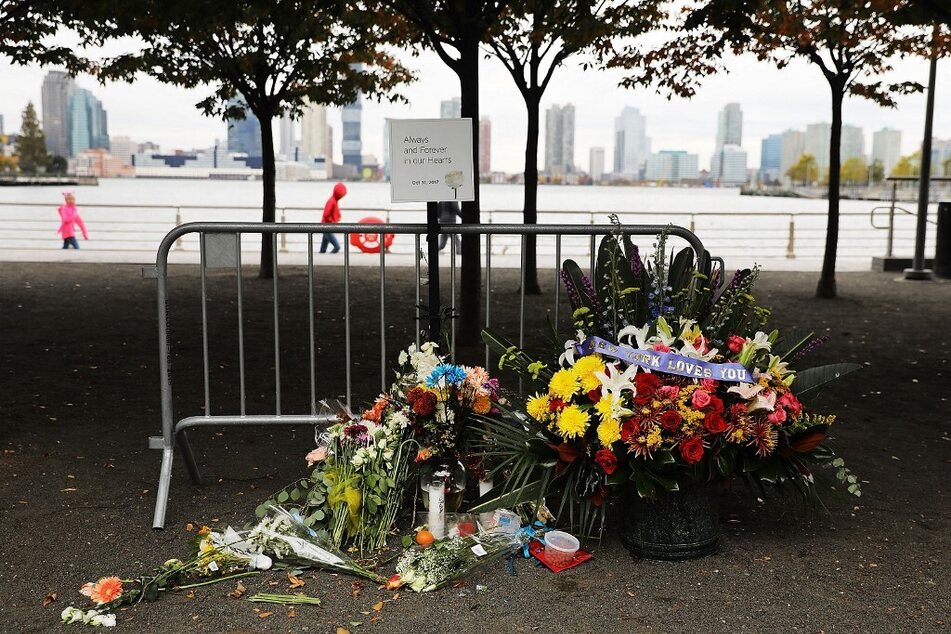 Jurors previously decided against the death penalty, determining instead that Saipov should spend the rest of his life at ADX Florence in Colorado, the nation's highest-security prison.
Among those slaughtered in Saipov's path of destruction was Belgian mom-of-two Ann-Laure Decadt, a 31-year-old who was with her mother and sisters. He also killed five of 10 friends visiting the city from Argentina for a 30-year high school reunion – Hernan Mendoza, Alejandro Pagnucco, Hernan Ferruchi, Diego Angelini, and Ariel Erlij.
And he fatally ran down Darren Drake, a 32-year-old from New Jersey cycling the path
In her statement to the court, Decadt's mother told Saipov that his youngest child and her daughter's youngest child had been born in the same month.
"Her children, as well as your children – you destroyed their lives. You took away their careless childhoods by your cowardly acts," Lieve Wyseur said.
"Maybe, one day, you will show remorse and regret and actually admit to what you did wrong," she added. "Mr. Saipov, there is no God who can approve of killing innocent people, and certainly not a young mother."
Cover photo: SPENCER PLATT / GETTY IMAGES NORTH AMERICA / Getty Images via AFP