Mullet Championships crown eight-year-old winner with "sweet hair"
Menomonie, Wisconsin - The USA Mullet Championships crowned its first winners of 2022 on Sunday, and it was definitely business in the front and a party in the back!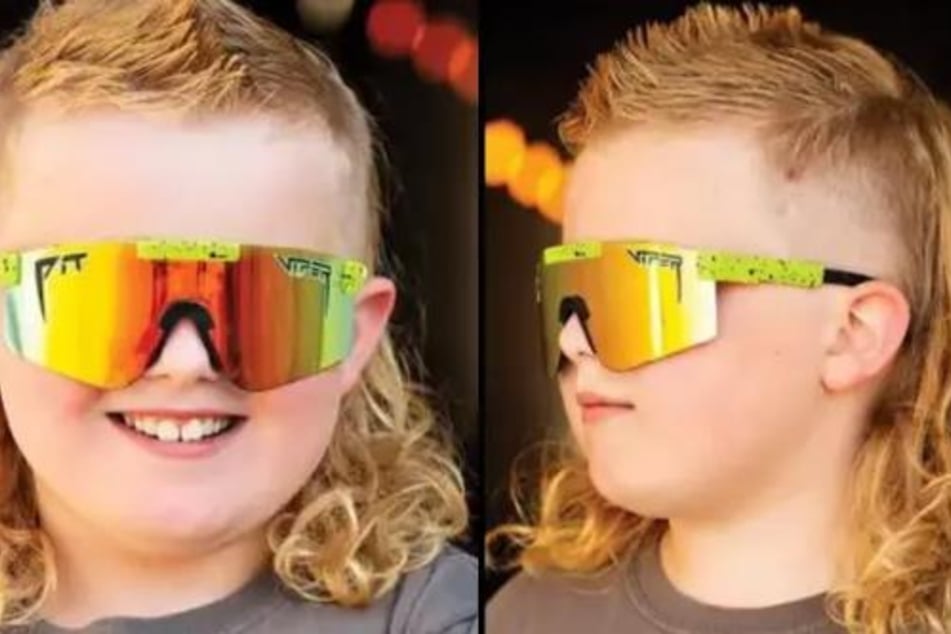 Winners of the USA Mullet Championships in the teenager and children's competition have been announced, and in the kid's division, eight-year-old Emmitt Bailey of Memomonie, Wisconsin, has come out on top!
Emmitt received a total of 9,896 online votes to take the title. Epic Orta from Texas came in second, while third place went to William Dale Ramsey of Ohio.
In total, Emmitt beat out 688 competitors to win a pair of Pit Viper sunglasses and $2,500.
"It's awesome," the newly crowned champ told BuzzFeed News. "It's cool that so many people tell you that you got sweet hair."
He said he plans to spend his prize money on his own go-kart. To prep for the competition, Emmitt grew out his hair for two years and gradually transformed it, nicknaming his mane "Mufasa."
Cayden Kershaw of Wausau, Wisconsin, won the teen title, giving the Cheese State a double win.
Besides kids and teens, the competition also has men's and "femullets" categories, for which registration is still open until the end of the month.
In addition to the online crowning, the event hosts live competitions in New York, Texas, Colorado, Mississippi, Indiana, and Texas.
"No wigs or extensions are allowed," the rules say.
Mullet Championships donate half of entry fee to charity
Kevin Begola created the event two years ago in Fenton, Michigan to have some fun.
"You'll hear a lot of people say, 'It's not just a haircut, it's a lifestyle,' and I really do think that's part of it," he explained to BuzzFeed. "I do think the '90s country vibe is coming back hard right now."
Each competitor pays a $10 entry fee, half of which is donated to Maggie's Wigs 4 Kids, a Michigan charity that provides wigs for kids experiencing hair loss from health disorders like cancer and alopecia.
Looks like this year, Emmitt will be making his go cart dreams come true, paired with some sick flowing locks.
Cover photo: Collage: USA Mullet Championships