Celebrate St. Paddy's Day in Austin the SXSW way
Austin, Texas – The St. Patrick's Day party is back in the Capital City, concurring with South by Southwest (SXSW) events allowing Austinites to test their luck of the Irish without spending a dime.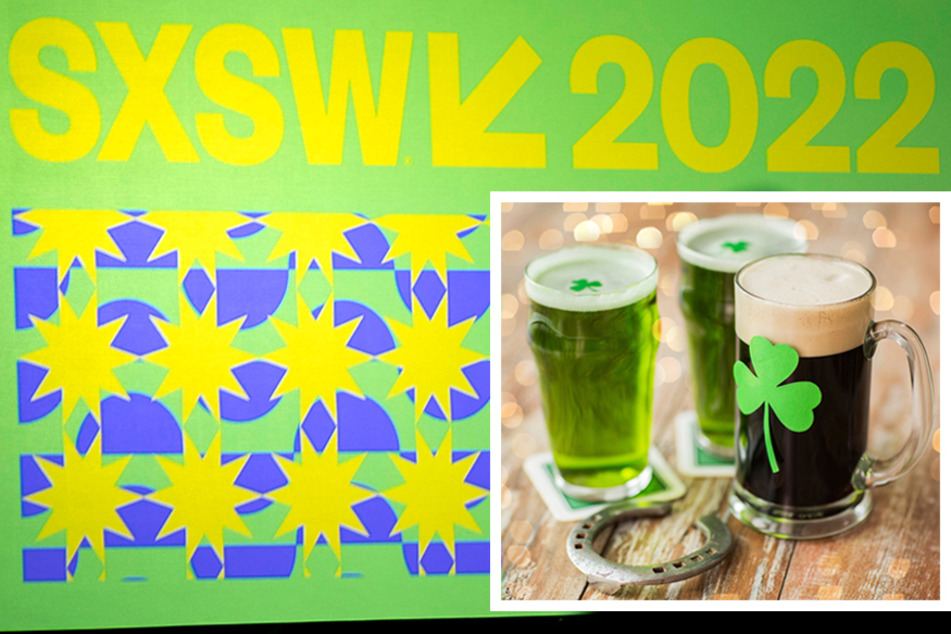 There's no denying that SXSW elevates the buzz around St. Paddy's Day.
After all, when a nine-day festival known for its free drinks, free music, and electric vibes moves in during the highly celebrated holiday, it's a recipe for party success.
With so much going on and various local hot spots getting the SXSW treatment, it's hard to know where you can go without a badge, and which of those places are serving up free drinks.
Luckily, TAG24 knows just where you can go to grab some boozy beverages at no cost, and other local hot spots with fire deals on Guinness, gloriously green beer, Irish grub, and endless bagpipe serenades.
No matter which route you wish to take, you're bound to have one legendary St. Paddy's Day.

Check out the TAG24-approved events below for a "craic-ing" time!
SXSW parties with free drinks on St. Paddy's Day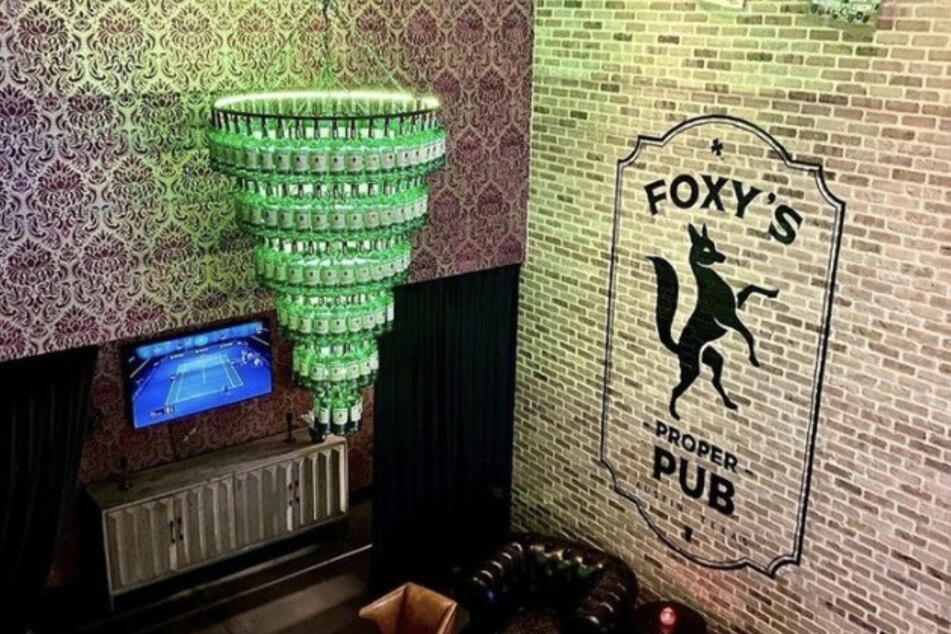 Though most SXSW parties concurring with St. Paddy's Day aren't taking place because of It, that doesn't mean you shouldn't capitalize on their booze-infused generosity.


FOCUS Wales DRINKS @ Swan Dive
It doesn't take much to get people in the doors at SXSW. But free booze always helps, especially for a music showcase with relatively unknown artists on St. Paddy's Day.

This event is part of the FOCUS Wales Showcase, which highlights new music coming out of Wales, UK, and is set to feature complimentary drinks starting at 7:30 PM CST on Thursday until they run out. Be sure to RSVP and get there early to grab a drink and say "sláinte!" to new friends, stellar music, and good times.


Paste Magazine 20th Anniversary Showcase
Paste Magazine was already a cool publication, but offering free mezcal cocktails by Illegal Mezcal at its 20th Anniversary Showcase party during SXSW just made them a lot cooler.

Join Paste on Thursday for day three of its weeklong party to celebrate St. Paddy's Day with a smoky mezcal drink in hand, commemorative vinyls, and live music on-site. All you have to do is RSVP in advance!
With two stages and 11 acts set to play 30-minute sets each, it might be hard to leave this party. That is until the free booze runs out. Doors are at 12:30 PM, and the showcase will run from 1-7 PM.


Camp Purple Bee - Tacos & Music Showcase

This event is for the taco-heads of Austin. Sure, tacos might be the furthest thing from "Irish fare", but that's what you get when St. Paddy's Day coincides with SXSW.
As far as we're concerned, we'll take free tacos from the East Side staple that is Granny's Tacos any day of the week – even St. Patrick's Day. That's what Camp Purple Bee is serving up on day one of its multi-day party, along with complimentary beverages to further sweeten the deal.

Here, there will be a "livestream-equipped outdoor music stage" with several performances set to take place, and a fire pit to cozy up to when Texas weather does its wishy-washy thing.
The best part about this event? No RSVP is needed. Simply show up – preferably in some mean green attire – and get to celebrating!
Local hot spots with St. Paddy's Day deals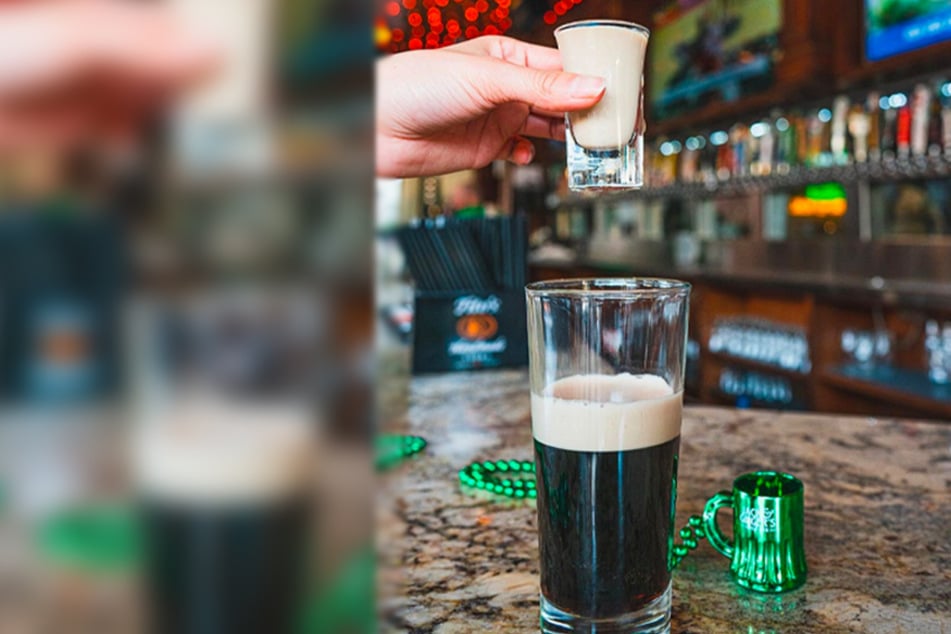 For those who would rather spend St. Paddy's Day in a more traditional way than SXSW offers, fret not!
There are a plethora of Irish-inspired establishments and pubs in Austin to celebrate the holiday.


This pub's Instagram post said it best when declaring, "If you're looking for green beer, you're in the wrong pub."
Those hoping to raise a glass to the Emerald Isle and all its glory sans SXSW madness and over-commercialization should head to B.D. Riley's in Mueller.
If you want a solid pint of Guinness on tap, tasty Irish fare along with Irish music, this is the spot for you.

Doors open at 10 AM, and music starts at noon.


The latest and greatest addition to the downtown scene is packing quite the punch this St. Paddy's Day, and they need your help making yet another chandelier out of empty Jameson bottles.

If you're asking, "How can I help?" The answer is simple: swing by Foxy's on St. Paddy's for a Jameson on the rocks or an Irish car bomb. If Jameson isn't your style, test out a different whiskey from Foxy's expansive collection.

You can always stick with a tested and true Guinness to ease your worries and raise to say "Sláinte!"
Foxy's Proper Pub will be open on Thursday from 8 AM to 2 AM.


Jack & Ginger's on Rock Rose

Those looking for an all-day event should head to Jack & Ginger's on Rock Rose for an all-day street festival to celebrate St. Paddy's Day.
One ticket will give you access to green beer, a variety of Irish foods, and tons of live music – bagpipes included. Doors will open at noon on Thursday, and the party goes on until 10 PM.
Happy St. Paddy's day from TAG24, and Sláinte to you and yours!
Cover photo: Collage: 123RF/dolgachov/IMAGO/Xinhua