Rapper and Adidas kick up "the longest shoes in the world"
Tallinn, Estonia - The "longest shoes in the world" have kicked up a fuss in the rapper-designed shoe game.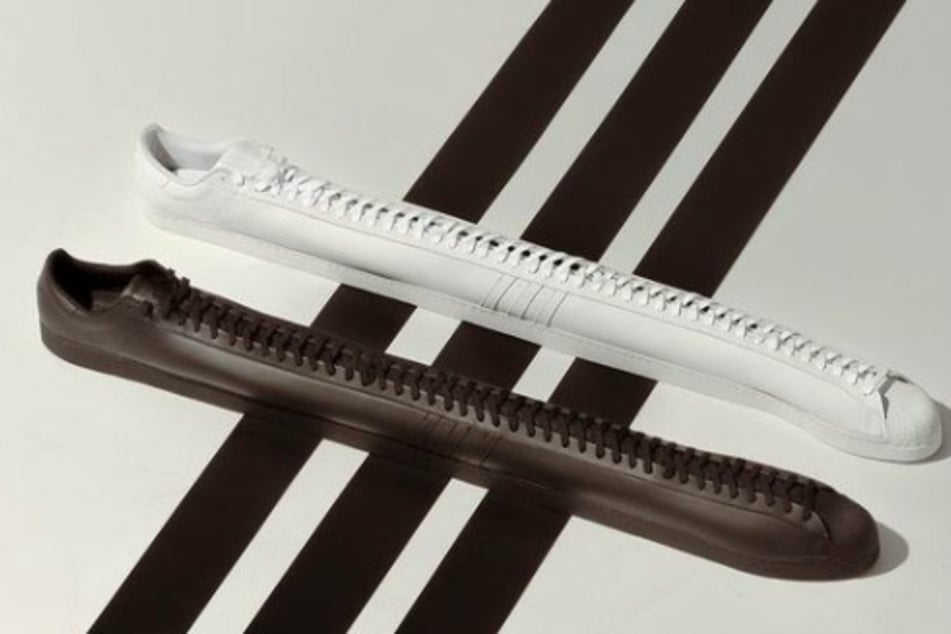 Estonian rapper Tommy Cash is known for his eccentric personality and bizarre Instagram posts. But his latest stunt has stunned the fashion world.
Cash (29) has teamed up with Adidas to create "the longest shoe in the world." At almost three feet long, fashionistas can wear the freaky shoe while keeping a great social distance.
They are not available on the market but were custom-made for Cash to promote his actual collaboration with Adidas Russia – the Superstar.
The hot new item will be sold as a mismatched pair with one black and one white sneaker, which Cash said showcases his angel and devil sides.
His Instagram followers were certainly curious. The post announcement has gained 141,000 likes and thousands of comments.
The Superstar shoe line is not on sale to the public yet, but Adidas and Cash teased a raffle on social media, offering winners the chance to purchase a pair.
Cash wrote of his promotional clown-like shoes: "When I said to Adidas that I want to make the longest shoe in the world as our collab, they were like 'WTF, Tommy?'"
"'But five months later, here we are!"
A baguette-like shoe was born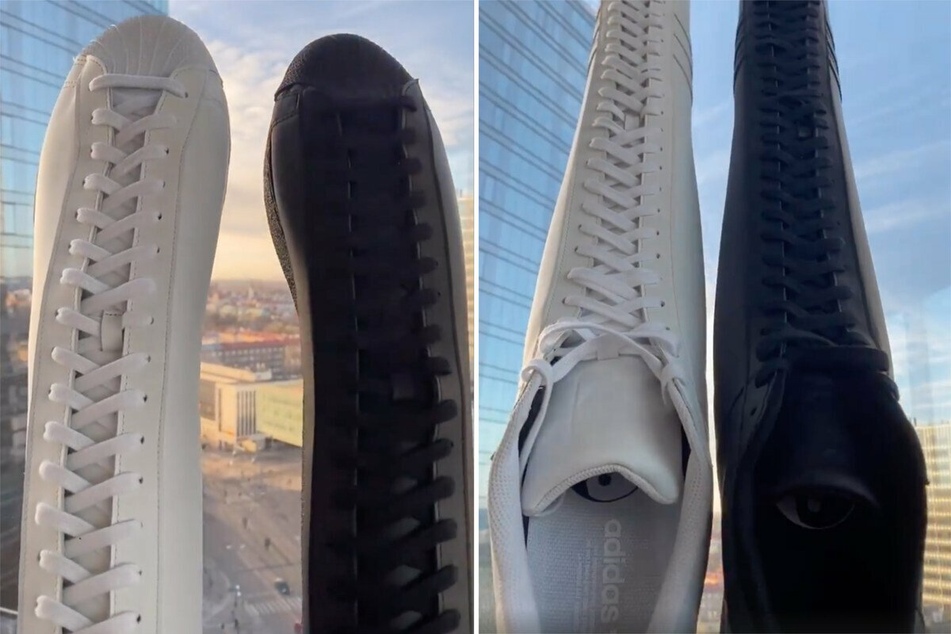 Tommy Cash's Instagram shows that this is just the latest of his comedic and outlandish art campaigns.
He's often seen posing naked or with his face cropped onto other people's bodies, doing nonsensical things.
His 850,000 followers very much enjoy his antics and it wasn't any different for the new shoes.
Some commented that the sneakers were "amazing," while others said they were "utterly ridiculous."
"Keepin the baguette warm," joked one Instagrammer.
"Can you ski in them?" wondered another.
Many users asked if they would be available outside of Russia and Estonia.
There has been no clear answer yet.
The shoes are big enough to fit the feet of Venezuelan Jeison Rodriguez, who has the world's largest feet, according to the Guinness Book World Records. He previously traveled to Germany to get his shoes custom-made.
Now, maybe he can get his hands on a pair of these wacky Adidas creations!
Cover photo: Instagram/Screenshot/tommycashworld