Tailgate fashion: how to pregame in style for college football matchups
New York, New York - The college football season is finally here, and that means Saturdays filled with cheering and tailgating in fashion-forward style.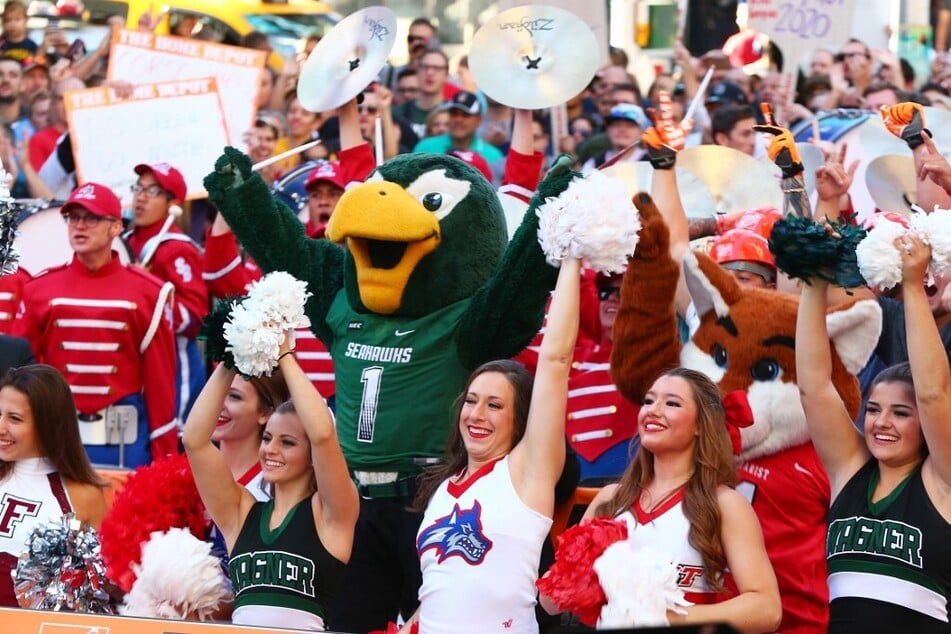 We've all been hit with the game day fashion conundrum when you want to support your team, but also want to like stylish while doing so.
Tailgates are not the easiest events to stroll to with style, especially when you go to school where the sun's blaze is unrelenting, or winter sees below-freezing temperatures.
But, fashion is more than clothes and accessories. it's bout self-expression and showcasing your personality. TAG24 has you covered if you want to be the trendsetter at your next football tailgate.
Whether you prefer to use what you already own, purchase a few new pieces, or do a complete wardrobe makeover, here are three must-have staples to elevate any game day outfit for your next college football tailgate.
Strut your school's colors
Whether you rock a team jersey or a single-colored top or dress, be sure to give a nod to your school and that extra push of encouragement by wearing your school colors.
While you want to stand out with your unique fashion, you don't want to do so for the wrong reason while you're tailgating by not repping your school in some way.
If you go to a college with unique colors like LSU's gold and purple, you can still wear neutral-color clothing and add school colors with accessories like gloves, scarfs, or even a tote bag that carries all of your tailgating goodies.
Whatever you do, just don't wear the opposing team's colors!
Accessorize to the first down
Adding jewelry to your tailgating outfit will make you stand out in the best way.
Although pop-culture has influenced tailgating fashion to be more "relaxed," you can still exude laid back, fresh vibes when you glam up with simple yet stylish jewelry such as pendant chains and necklaces, bracelets, and earrings.
Ladies can even doll up with some color-coordinated makeup and fun hairstyles to accessorize and create the perfect tailgating ensemble.
As for the fellas, you can accessorize with a wrist wear, socks, a pair of shades – you name it. Any clothing that is covered in your team's colors, logos, or mascot will also add the perfect touch to any tailgate party 'fit.
Layering with style
Tailgates can last all day. This means that the weather can change from clear sunny skies to stormy rainfall, and bringing an extra layer to keep you warm is never a bad idea.
You can layer your game day outfit with a cute sweater, a stylish puffer vest, or your favorite denim jacket! All are perfect for chilly fall afternoons filled with college football.
Even better, jackets with multiple pockets can eliminate the need to carry a heavy bag around all day, saving you from potentially ruining your game day look with a bulky bag.
Whether you decide to heavily accessorize your outfit or layer with style, as long as you rock your school's colors and bring your loudest cheers and chants to the tailgate, you're sure to be the stylish center of attention at any tailgate!
Cover photo: Mike Stobe / GETTY IMAGES NORTH AMERICA / Getty Images via AFP