Feed your ex to the wolves for Valentine's Day!
Penns Creek, Pennsylvania – An animal rescue in Pennsylvania is offering up a chance to feed your ex to the wolves this Valentine's Day.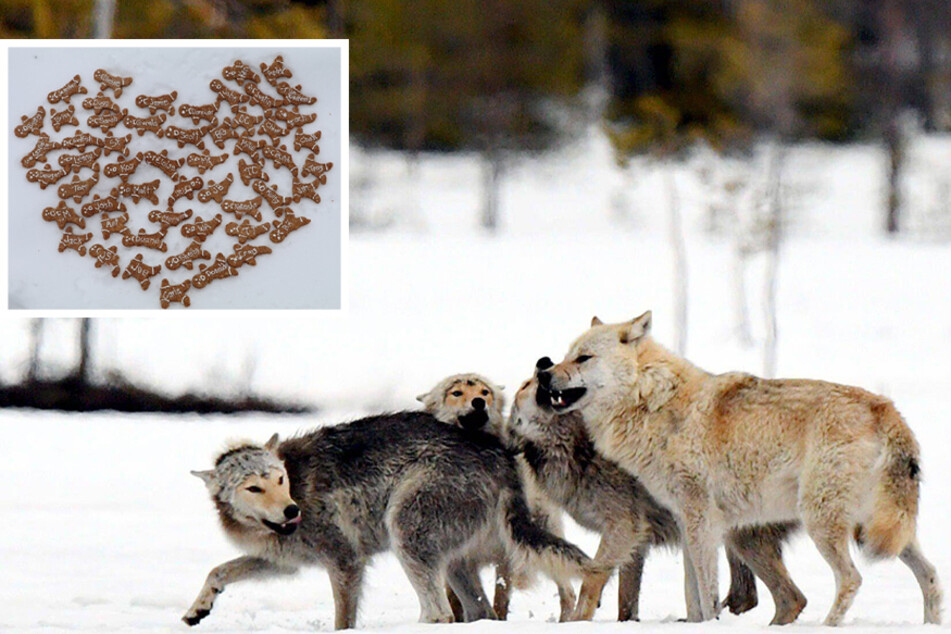 To some, Valentine's Day provides a commercialized time to outwardly express your deep and undying love for someone. To others, it's a stark reminder of what once was.
If you fall into the latter category, T&D's Cats of the World animal rescue in Penns Creek, Pennsylvania has just the solution to mend your love woes – even if just momentarily.
For one $5 donation, you can have your ex – whether it be an ex-spouse, lover, friend, or even a former boss - fed to the seven wolves at the rescue.
Of course, they won't literally be feeding humans to wild animals, but rather "wolf friendly treats" with your ex's name printed on it.
Co-owner of T&D Cats of the World, Jennifer Mattive, told WBRE that this is the third year the animal rescue has held the unique fundraiser for the animals.
"Last year we raised about $200, so it's not huge, but it helps and it's just fun. Something different to do," Mattive said.
The treats are made by a volunteer at the rescue and fed to the wolves on, you guess it, Valentine's Day.
T&D Cats of the World will post photos and maybe a few videos of the wolves "enjoying your 'ex'", the rescue said on its Facebook page.
The deadline for feeding your ex to the wolves is Friday, and donations can be sent by check via mail, or digitally via PayPal.
Cover photo: Collage: IMAGO/Lehtikuva/Screenshot/Facebook/TDsCatsoftheWorld