Thanksgiving cocktails: Spice up your Turkey Day with these boozy drinks
Thanksgiving is upon us, and there's nothing like a delicious boozy drink to make everyone feel extra thankful!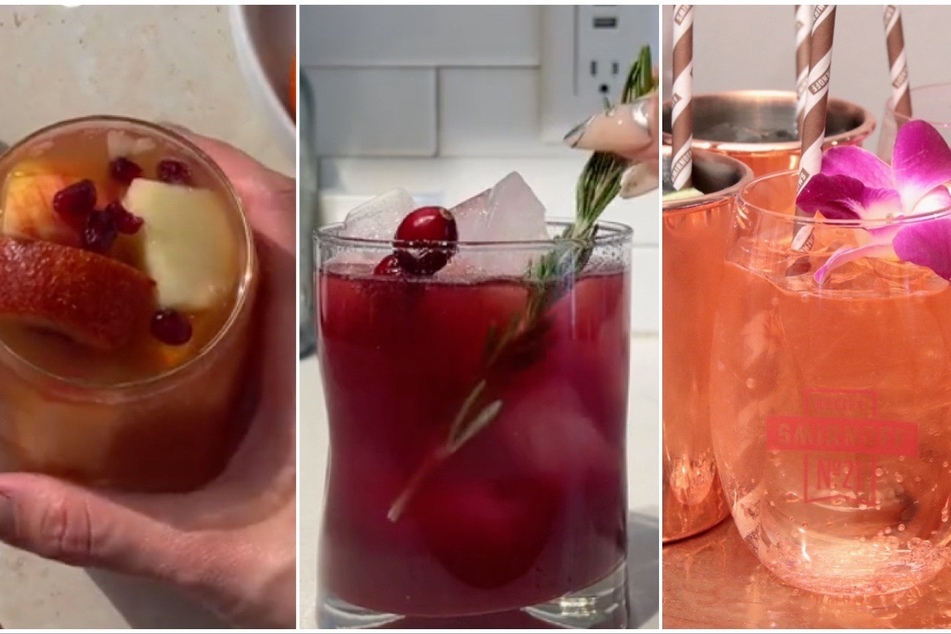 When it comes to Thanksgiving, it's clear where the priorities lie: the turkey and side dishes, the mac-and-cheese, the candied yams, and of course, the stuffing!
Go through that list, though, and you might find yourself thinking that these heavy foods, though delicious, can a bit hard to digest.
We could all do with something to help wash the meals down.
That's why TAG24 has some boozy beverages to spice up this holiday for you!
From a crisp apple-cranberry Moscow mule to an intriguing spin on daiquiris, these simple drinks will keep the thirst at bay.
Here are four yummy holiday drinks to kick off the holiday season this Thanksgiving!
Thanksgiving sangria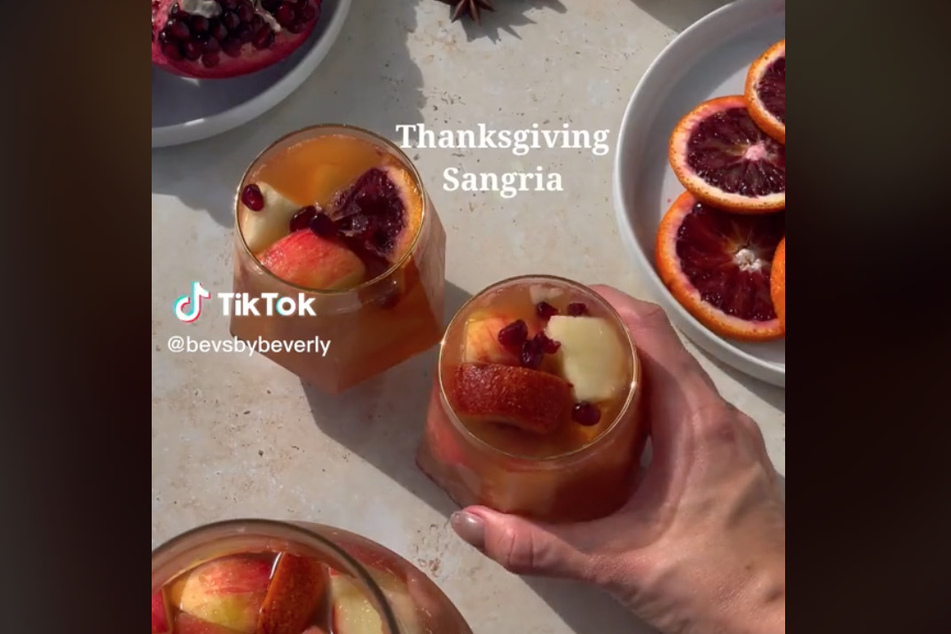 Honestly, who can say no to sangria?
Normally, this alcoholic beverage is more of a summer delicacy.
But TikToker bevsbybeverly has offered a simple and festive spin on the classic drink that'll be perfect for turkey day.
All you needs is any fruit of your choice, whether it's apples, oranges, or something else.
Add in some apple cider, lemon juice, brandy, apple butter, maple syrup, a few cinnamon sticks, a bottle of wine, and a little bit of ginger beer.
This easy-to-make drink will go great with some apple pie or it can be a treat all on its own.
Apple cranberry Moscow mule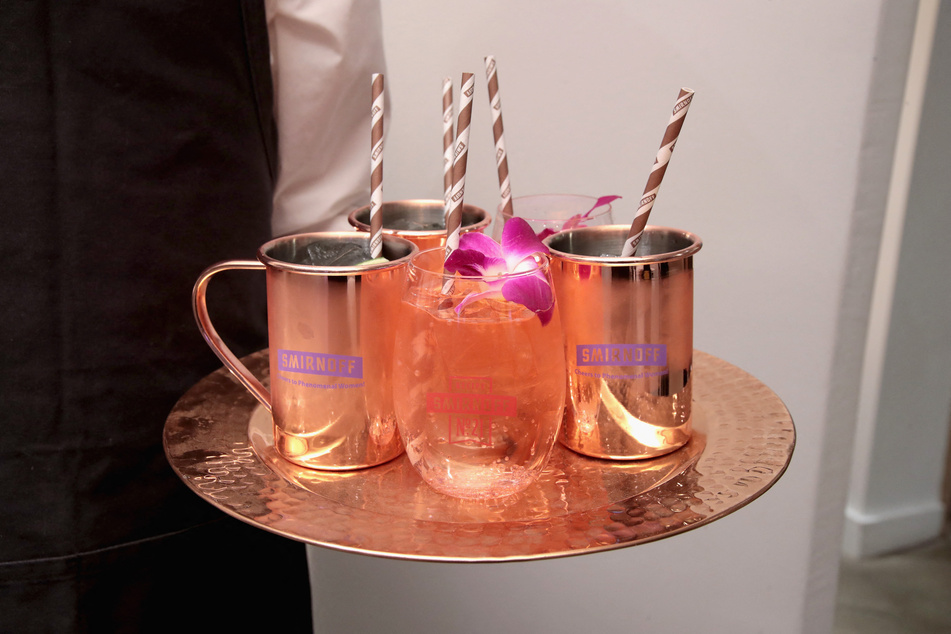 A Moscow mule, especially during the colder seasons, is always a great choice!
The site What's Cooking Gabby breaks down this easy recipe that needs four ingredients that most people will already have in their cabinets

Just mix together four ounces vodka with some cranberry juice, a can of ginger beer or apple juice, and fresh cranberries or apples for garnish.
Moscow mules aren't normally a heavy drink, which makes this holiday spin on the iconic beverage even better for those who will already have a full belly.
Cranberry sauce wine cocktail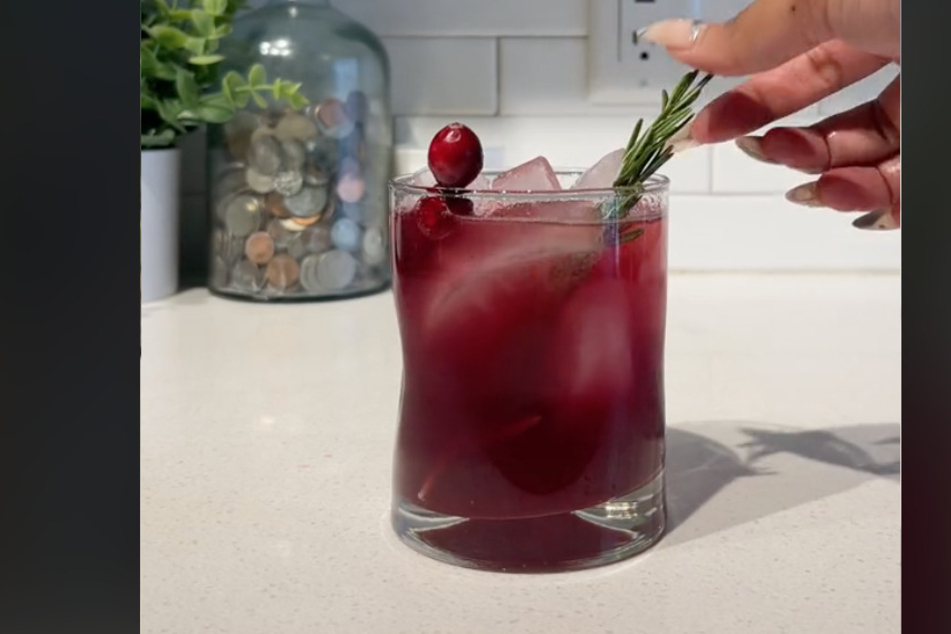 Hear us on out on this one!
While cranberry sauce isn't everyone's favorite Thanksgiving side, this intriguing cocktail may change a few people's mind.
Thanks to TikTok user angybvby, this festive drink is a simple to create.
Grab about two spoons of cranberry sauce, a little bit of sangria or red wine – or both for those who like living dangerously.
Top off the drink with a splash of lemon juice and champagne or prosecco and you have yourself a surely delicious cranberry.
Butternut squash daiquiri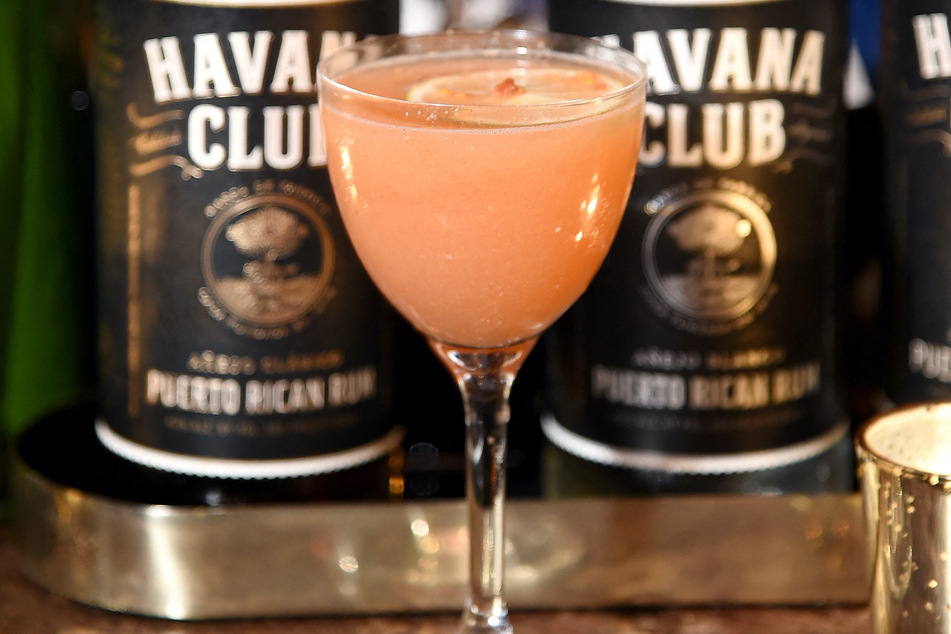 Another risky yet promising drink is the butternut squash daiquiri.
Now yes, the name itself raises a lot of questions, as did the cranberry cocktail.
But if you give it a chance, you may actually find yourself surprised.
Per Better Bartending, to create this interesting drink, you need dark rum, butternut squash syrup, and fresh lime juice.
For the butternut squash syrup, combine a cup of sugar, grated and peeled butternut squash, and water.
Again, this may a risky one, but it's the holidays, so why not try something different?
Whatever you indulge in this Thanksgiving, raise a glass and celebrate the good things – and people – in life with some holiday clinks.
Cover photo: Collage: screenshot/tiktok/bevsbybeverly & tiktok/angybvby & CINDY ORD / GETTY IMAGES NORTH AMERICA / GETTY IMAGES VIA AFP &