From overweight to OnlyFans: woman goes through amazing transformation
Houston, Texas – After enduring verbal abuse from her ex and living through a horrific car accident, Miriam Blanco swapped the cake for kale and got the body she always wanted. Now, she's taking advantage of her transformation by being on Only Fans and hoping her ex would "kick himself in the a**" after seeing her now.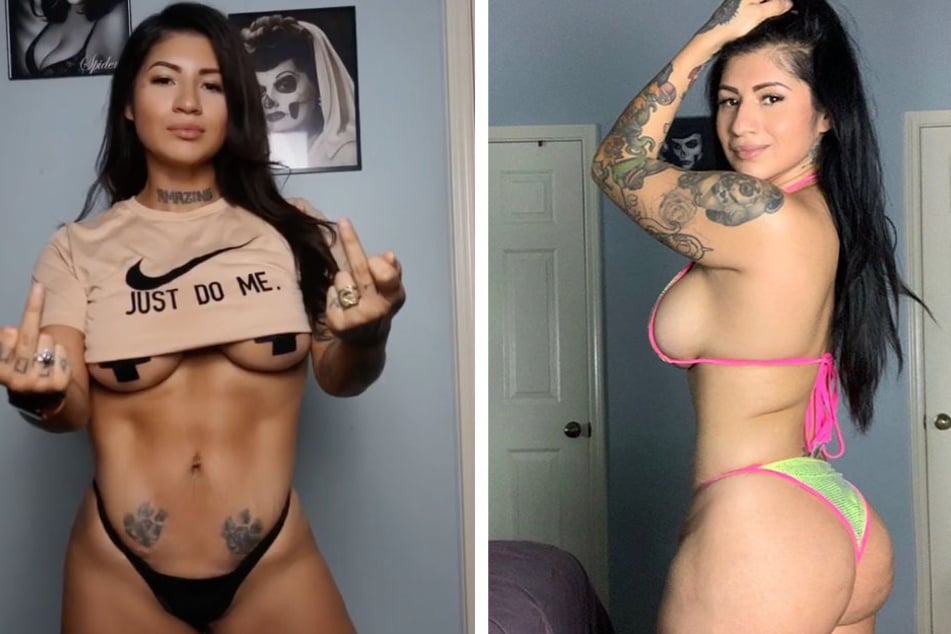 At her lowest point, Miriam weighed 220 pounds. Living off a cake-heavy diet wasn't doing her mental or physical health any good. She refused to be in pictures, and was often scared to leave her home.

It took seeing herself in a picture and hating how she looked to flip the script and change the narrative. After losing a whopping 70 pounds, Blanco now has an Only Fans page where she confidently flaunts her dream body for cash.
Before she embarked on the path to her version of the perfect body, Blanco was on a cake and sugar-heavy diet. Now and then, she would try to starve herself to lose weight, a terrible idea that just led her to eating even more shortly after.
One of her biggest fears was going out in public with her ex-husband, but not because she was scared of the judgmental looks and comments of others.
Blanco used her fear to kick-start a total body transformation
Blanco was terrified of being shamed by her husband in front of friends and complete strangers.
In an interview with truly, she said: "I didn't want to go out places with him, just because I felt like 'OK, is this the day he's gonna call me fat in front of everyone?'"
Blanco has since remarried and started an Only Fans account – not to sell sex, but to feel good in her skin and have a good time while also making a profit.

"I wanted to do it because I'm a fun person. It definitely helps pay bills, that's for sure."
Like many who go through drastic weight loss, Blanco sports stretch marks and loose skin, but it's something she's proud of and wants to beautify for men and women everywhere.
After successfully losing the weight and swapping out fat for muscle mass, Blanco strives to motivate people to do the same.
Cover photo: Screenshot/Instagram/miss_fit_blanco