Teen goes from bullied to bodybuilder in shredded transformation
Whitby, Canada - Tristyn Lee discovered bodybuilding when he was just 15-years-old. At 19, he has now become a powerful muscle man and force to be reckoned with.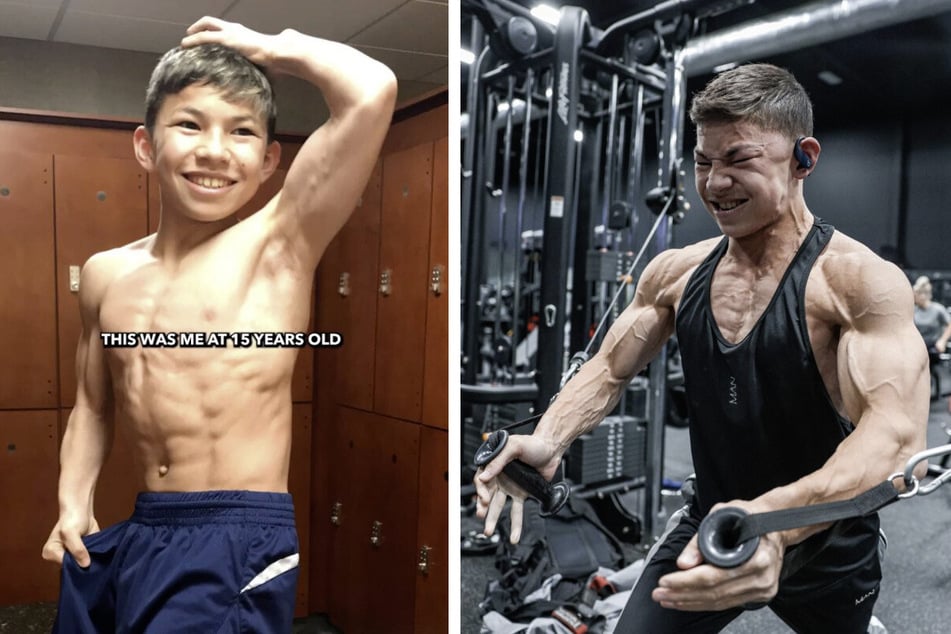 Haters be damned!
This teen athlete has clapped back in an incredible way. And his two million followers on Instagram recently got a glimpse into where he came from.
In a new video, Tristyn explained his moving story.
"Working out saved my life," he wrote.
At school, he was bullied and teased because of his height.
"I was always the shortest," he said in the clip.
He had no self-confidence, and said that anxiety and depression overtook his life.
"Then I found bodybuilding," he explained. "It's not about the shirtless mirror selfies. It's about all the times when the dumbbells have your back when no one else does."
Things are quite different today.
Now, Tristyn has become a legitimate bodybuilder and fitness inspiration. His muscles have developed thanks to a strict high-protein and sugar-free diet, and he goes to the gym at least twice a day.
He also has numerous endorsement deals for nutritional powders and supplements and workout clothing, and his YouTube channel boasts 1.4 million subscribers.
He regularly posts videos of his training regimen and now receives encouragement and praise from internet fans around the world.
"Oh man, you summed it up perfectly, you should be so proud of yourself bro!" one user commented. "You're such an inspiration to so many," wrote another.
"Training is living for me. As simple as that. I love helping other people find that same passion that saved my life," Tristyn wrote in another post.
He also has some words for those that bullied him, and advice for others going through the same.
"F*** what anyone else is saying about you. Who gives a s**t what others are doing around you," he added. "I won't take one second for granted or waste another moment trying to get the approval of others. Neither should you."
Cover photo: Collage: Screenshot/Instagram/tristynleeofficial