Berry cool: How to make blueberry frozen yogurt – with a twist!
Frozen yogurt shops have popped up in big cities around the world, with a wide variety of flavors and an array of toppings that will cool you down and help you beat the summer heat. Here's how to easily make the delicacy at home.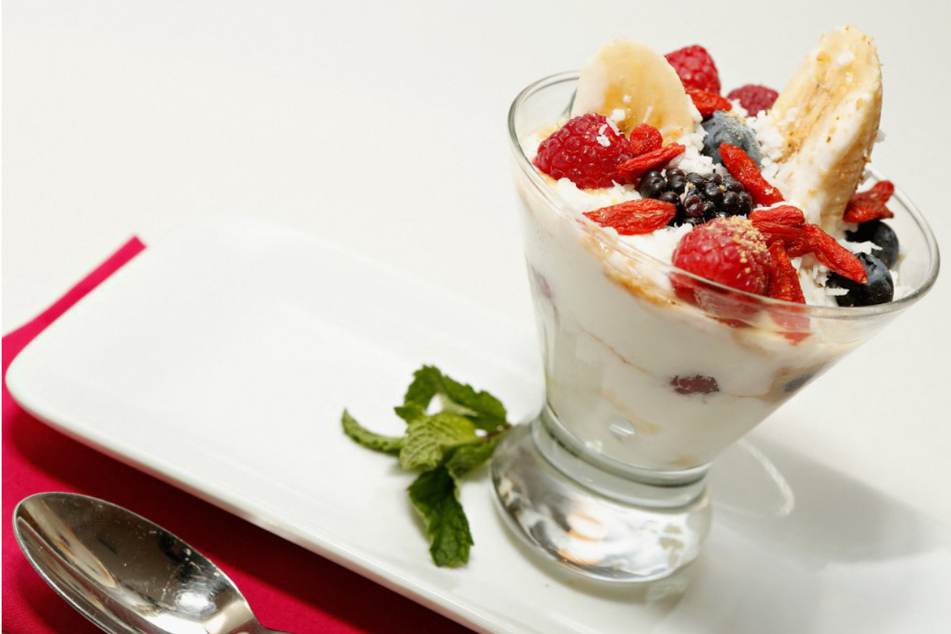 It's easier than you think to get your yum in the sun on! You don't even need a fancy ice cream maker or blender to whip up your own homemade froyo.
All you need is a few ingredients, and a splash of creativity, and voilà - you'll have your very own food creation that will make your social media posts pop!
As the temperature heats up, not only is fruit in season and naturally more sugary sweet, but it has its own cooling sensation and packs some much-needed extra hydration.
We've chosen blueberries for our creation and topped it with a twist - a sprig of mint leaves. But feel free to substitute your favorite toppings as you see fit.
You'll have a cool treat in no time that's a win-win for everyone.
Blueberry frozen yogurt: Ingredients
To kick off our recipe, here's what you'll need to make enough for about four portions:
For the frozen yogurt:
10 oz Greek yogurt (10% fat)


7 oz whipped cream (30% fat)


2.4 oz icing sugar


For the blueberry purée:
5.2 oz blueberries


1.8 oz icing sugar


For the frosted mint leaves:
approx. 12 mint leaves


1 tbsp icing sugar


2 tbsp water
Blueberry frozen yogurt: Recipe to whip it good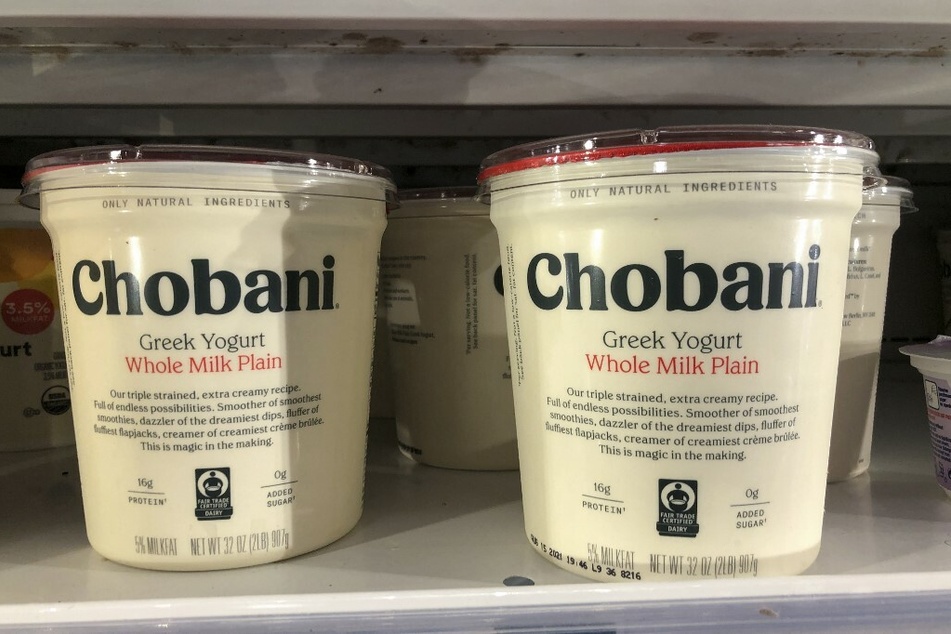 1.) To make your own frozen yogurt, whisk the Greek yogurt with 2.4 oz icing sugar. Whip the cream until stiff and gently fold it in.
2.) Pour the mixture into a shallow container - a baking dish works well, for example - and place in the freezer for approx. 1 hour.
3.) While the yogurt mixture is cooling, purée the blueberries with 1.8 oz icing sugar and leave to rest in the fridge.
4.) For the mint leaves, mix 1 tablespoon icing sugar with 2 tablespoons water. Dip the mint leaves into the mixture so that they are completely covered, place on a saucer and also put them in the fridge.
5.) After approx. 1 hour, stir the yogurt mixture well and put it back in the fridge.
6.) When the yogurt is a little firmer after another hour, make three lengthwise grooves with the handle of a spoon or the end of a knife and pour the blueberry purée into these grooves. The whole thing goes back into the fridge for about 1 to 2 hours until everything is frozen.
7.) Take the frozen yogurt out of the fridge and let it thaw slightly until it's creamy but firm.
8.) Using an ice-cream scoop or a spoon, divide the frozen yogurt between four bowls or glasses and decorate with the frosted mint leaves.
Dive into the scoops of deliciousness with friends or solo, and enjoy your well-earned creamy goodness!
Cover photo: CINDY ORD / GETTY IMAGES NORTH AMERICA / GETTY IMAGES VIA AFP