Oven-baked eggs: woman shares a delicious twist on a breakfast classic
Internet - There are so many great ways to serve eggs: scrambled, fried, poached, sunny-side-up. One TikTok user adds a new variant to the list: French-style eggs baked in the oven.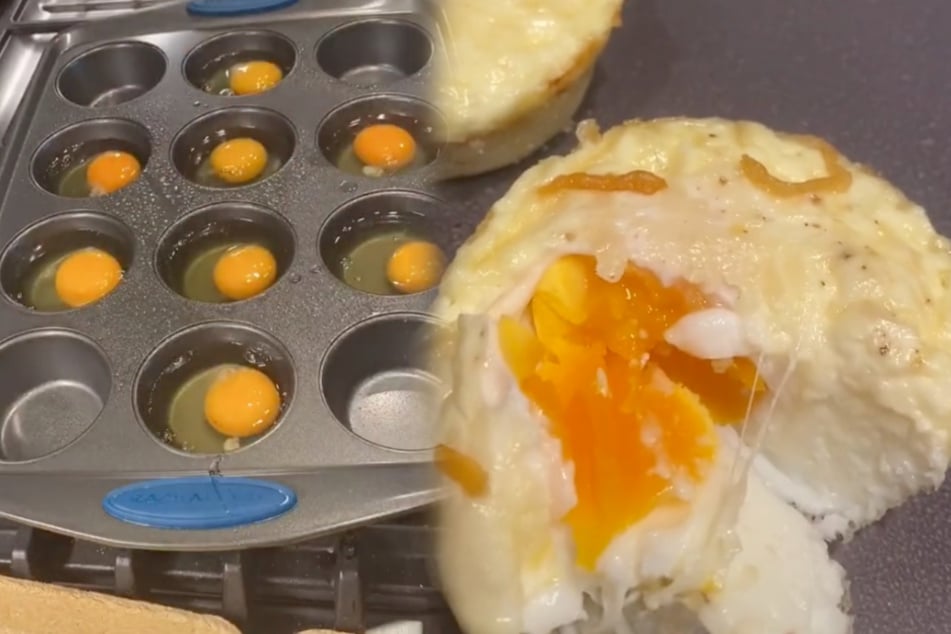 Mandy Mitchell is already known as a food expert on TikTok.
360,400 people follow the young woman on the video platform, where she shares super tasty recipes anyone can easily make.
One of her recent posts showcases baked eggs from the oven, also known as French baked eggs. The food influencer shows how it's done in this short video.
First, Mandy cracks the eggs one by one in a muffin tin. Then she adds heavy cream, salt, and pepper, topping each egg with a pinch of grated parmesan cheese.
She bakes the eggs in the oven at 425 degrees for twelve minutes (hard eggs) or nine minutes (soft eggs).
When the muffin-shaped eggs are ready, Mandy cuts them open with a fork, revealing the scrumptious-looking egg yolk.
"French bakes eggs just changed my life!" says the food expert. The recipe was well-received by users. Over 1.3 million have already watched the video, and 100,000 liked it.
One user commented, "omg. so simple!! I'm making these tomorrow." Another wrote, "I love making these sometimes I add ham sometimes I add spinach or whatever."
All you need to try out the recipe are a few simple ingredients! And if you're interested in making the perfect boiled egg, following a few small tips can make a huge difference.
Cover photo: Screenshot/TikTok/mandyleighmitchell