Pasta for breakfast exists – and we're here for it
A bowl of cereal, pancakes with maple syrup, or eggs and toast - this is what breakfast typically looks like for many in the US. But for others, noodles are a well-established part of the morning menu – and we're here for it.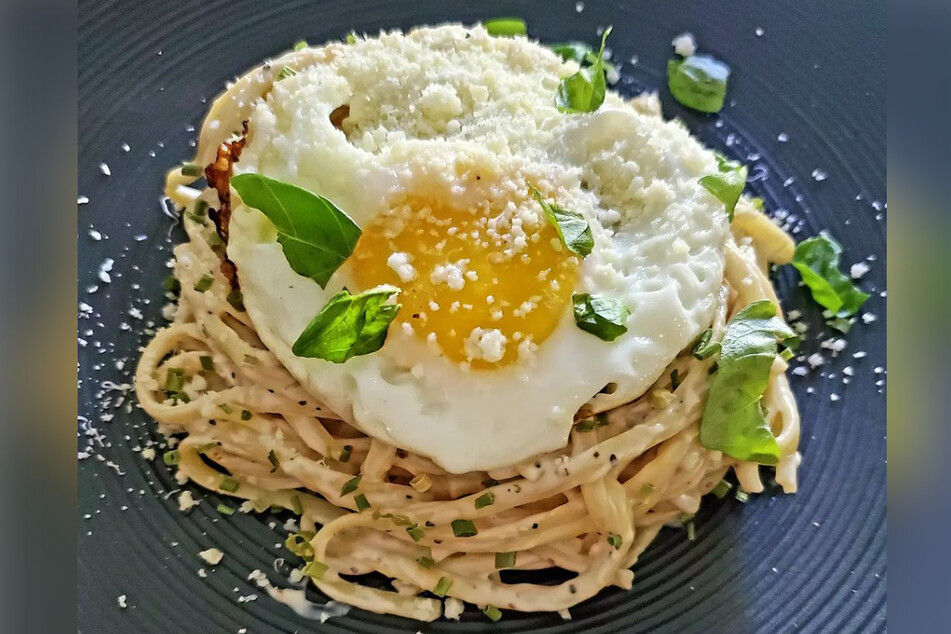 Spaghetti for breakfast? Yes please!
Who knew it was an option to carb-load with pasta goodness first thing in the morning? Surprisingly, many more people do this around the world that you might think.
Pasta for breakfast is said to help make your first meal the most filling of the day, and gets your digestion going.
If your breakfast pasta is whole wheat, made from chickpeas, or lentils – even better. The additions can help the body intake some valuable fiber first thing in the morning.
Get on the bandwagon with social media foodies and leave that carb-guilt behind! Here are some ideas on how to make pasta breakfast-friendly - and get creative with those AM dishes.
Pasta for breakfast: Recipes and ideas to get you cooking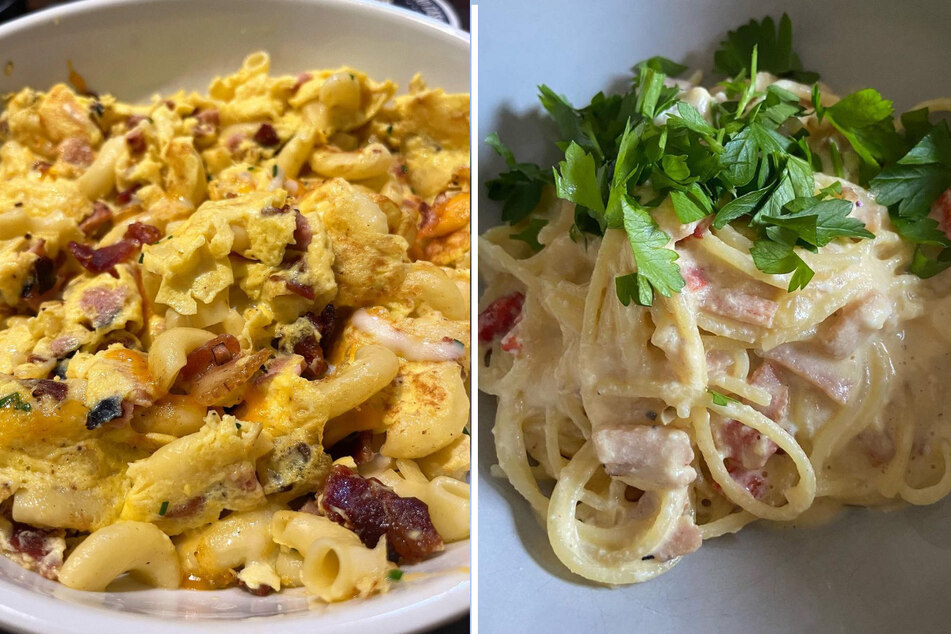 To make your first-thing pasta dishes feel more like a breakfast food, combine with a homemade tomato sauce or green pesto – or even top your noodles with fried, scrambled, or poached eggs!
Need more breakfast ideas? How about spaghetti aglio e olio for brunch? Finely chop some garlic, sauté in olive oil with a little chili, add fresh parsley and a little salt and mix with the pasta – a dish that comes highly recommended by the German Center for Nutrition.

Meanwhile, spaghetti carbonara served with toast and a fried egg is actually a common breakfast item served in New York City restaurants. The pasta is cooked al dente, while the bacon is fried in a pan until crisp, with some crushed garlic added towards the end.
You can make your own version at home: Beat the eggs in a bowl, fold in some grated hard cheese, and season with lots of pepper. Add hot pasta to the pan and toss quickly, making sure the noodles are evenly coated by your egg mixture. Mix in a dash of pasta water to make the sauce nice and creamy.
Believe it or not, you can also conjure up an omelette for breakfast with leftover spaghetti. For this, chop a scallion, green peppers, and a small tomato and mix with beaten eggs. Season with salt, pepper, and fresh parsley and add cooked pasta. Fry in a pan over low heat for a few minutes on both sides and enjoy while still warm.
If you don't want to be standing by the stove in the morning boiling water for your noodles, you can prepare the pasta creation the night before and heat it up the next day.
With so many options to incorporate pasta for breakfast, it's time to say "Good morning" to breakfast spaghetti – and leave those preconceived notions behind while you dig in!
Cover photo: Instagram/jillianmarie72